Jenna Jameson's Guillain-Barré Misdiagnosis Explained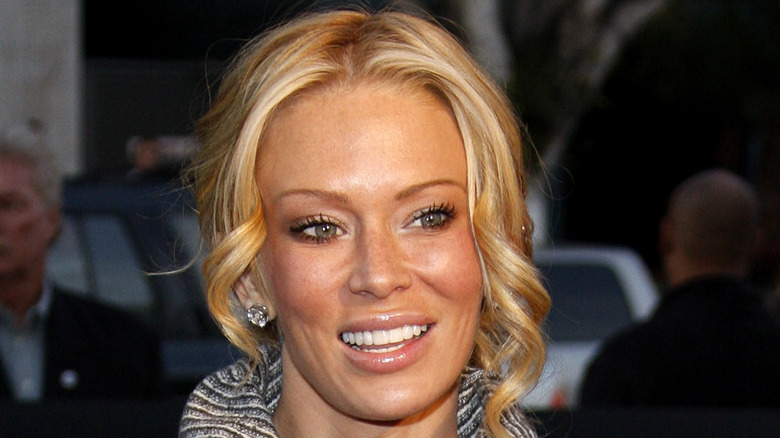 Tinseltown/Shutterstock
In early January, former adult film star Jenna Jameson was admitted to the hospital after reportedly vomiting for several weeks and then losing feeling in her legs (via CNN). She was initially sent home after a CT scan did not reveal any problems but returned to the hospital when her condition worsened. Jameson was eventually diagnosed with Guillain-Barré syndrome, which is an autoimmune disorder (via Yahoo).
However, her partner Lior Bitton revealed in mid-January that she was misdiagnosed. "Just a little update, Jenna is still in the hospital," Bitton said in an Instagram story. "She doesn't have the Guillain-Barré syndrome. It was confirmed by the doctor after a second test and five rounds of IVIG, so she does not have the Guillain-Barré. We will keep you posted soon." After a nearly two-month stay in the hospital, Jameson was recently discharged and is currently resting at home. She is currently unable to walk on her own and relies on a wheelchair to get around. She is reportedly still waiting on an accurate diagnosis of her condition.
What is Guillain-Barré syndrome?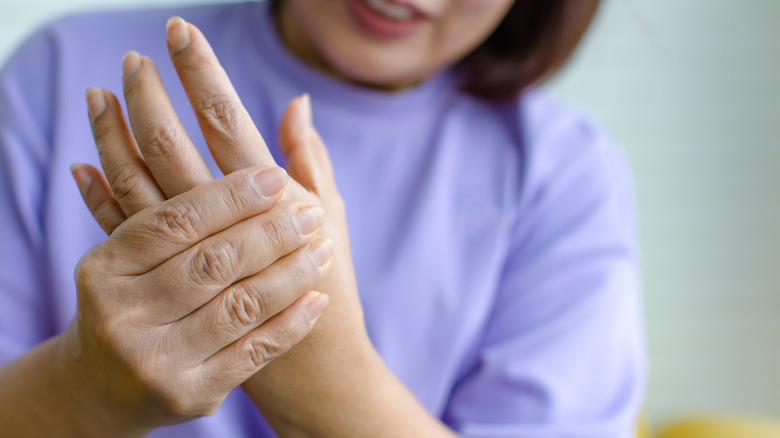 Bangkok Click Studio/Shutterstock
Although Jenna Jameson was misdiagnosed with Guillain-Barré syndrome, it is understandable why doctors initially believed that she had this condition. Guillain-Barré syndrome (GBS) is a rare autoimmune disorder that occurs when the immune system attacks healthy nerve cells (via Mayo Clinic). Symptoms usually begin with a tingling sensation in the toes, feet, and legs that can eventually spread to the arms and fingers. Muscle weakness in the legs is also common, as well as difficulty walking and breathing. Severe cases can lead to paralysis.
No one knows exactly what causes Guillain-Barré syndrome. It is often triggered by some sort of infectious illness like gastroenteritis or a lung infection. Other illnesses that have been linked with Guillain-Barré syndrome include the flu, cytomegalovirus (CMV), Epstein-Barr virus (EBV), mononucleosis, and HIV/AIDS. There is also no cure for GBS. The condition will sometimes go away on its own but there are some treatments that may help including plasmapheresis (plasma exchange) and intravenous immunoglobulin (IVIG).