The Truth About Halsey's Experience With Endometriosis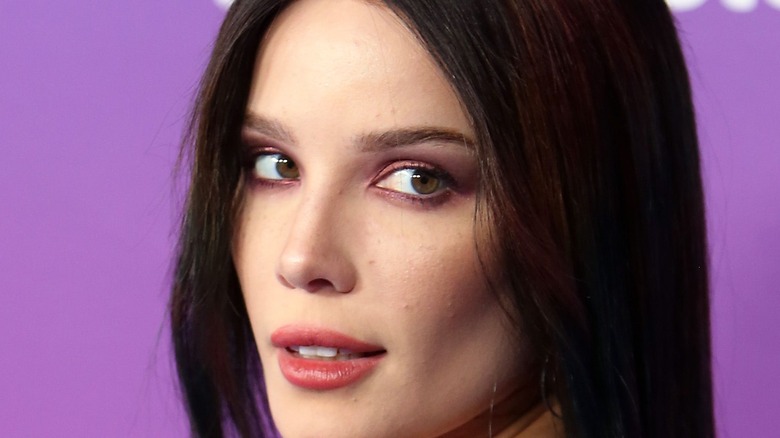 Jesse Grant/Getty Images
Halsey fans have reason to revel as they watch their beloved icon thrive in her new role as mother to her infant son, Ender. While the birth of a new babe is always a cause for celebration, Halsey's handsome heir might seem like even more of a miracle to those who have been closely following her story.
Halsey has made no secret of her long and arduous struggle with endometriosis, a condition where uterine tissue grows outside the uterus. It typically causes extreme inflammation, painful cysts, and sometimes catastrophic scarring that can create fertility issues.
In 2017, she shared her struggle via brutally honest Instagram posts about her post-surgery pain, according to People. She cited a miscarriage she had in 2015 due to the disorder in her speeches at the 2018 Women's Marches (per CNN) and 2018 Blossom Ball, held by the Endometriosis Foundation of America (per ET Canada). She has sung on multiple tracks about her lifelong desire for a child and has divulged in interviews that endometriosis had stolen her ability to have children.
Halsey's life-changing surgery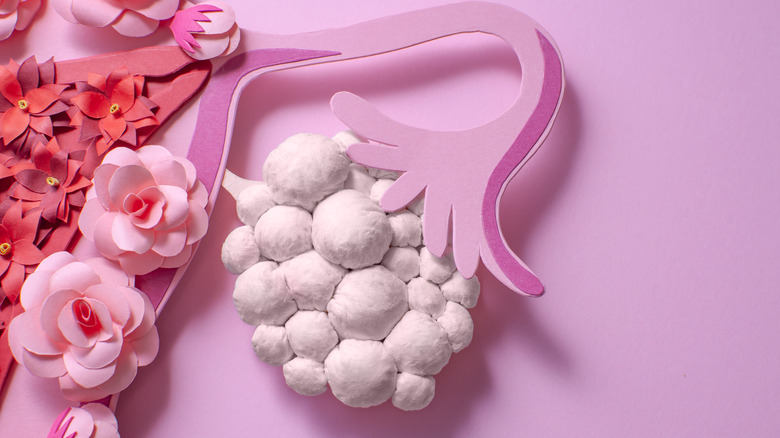 Alena Menshikova/Shutterstock
In a 2019 Rolling Stone feature, Halsey gushed about the day her doctor told her that the surgery she had undergone, along with some lifestyle changes, had increased her chances of conceiving. In fact, it had done so much good that she wouldn't have to freeze her eggs, as she was planning to do. "I was like, 'Wait, what did you just say? Did you just say I can have kids?' It was like the reverse of finding out you have a terminal illness," Halsey told Rolling Stone. "I called my mom, crying."
In the liner notes for her second studio album, "Manic," on Apple Music, she further detailed how greatly this news changed her life. "All of a sudden, everything is different," Halsey wrote. "I'm not going to go tour myself to death because I have nothing else to do and I'm overcompensating for not being able to have this other thing that I really want. Now, I have a choice. I've never had a choice before."
Halsey's happy ending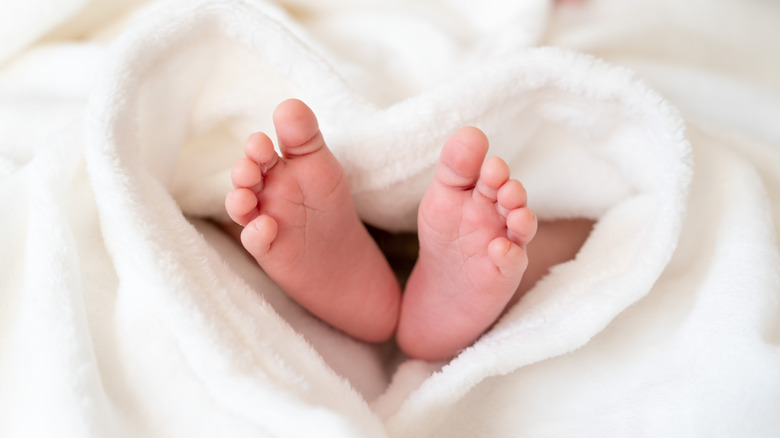 RoMaLi/Shutterstock
The world smiled with Halsey in January 2021 when she revealed via Instagram that she and her boyfriend, Alev Aydin, were expecting a child. With her baby bump on display in faded boyfriend jeans and a knitted, rainbow crop top, she captioned the announcement photo, "Surprise!" She went on to give birth to her healthy little boy the following July.
Motherhood was hard-won for Halsey, and with her struggle — much like the rest of her life — illuminated by the limelight, her story is there to offer hope to those struggling with endometriosis.
She went on to write on Instagram to those who might be impacted by chronic health struggles. "If you suffer from chronic pain or a debilitating disease please know that I have found time to live a crazy, wild, rewarding life AND balance my treatment and I hope so much in my heart that you can too," Halsey said.