The Startling Link Between Zip Codes And COVID-19 Severity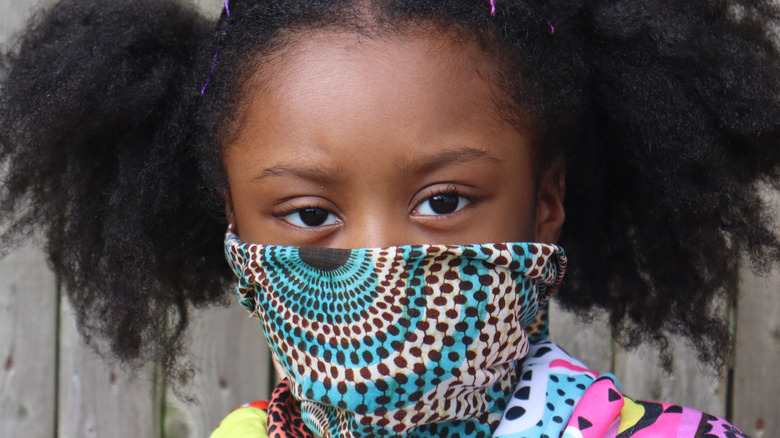 5D Media/Shutterstock
One of the things that the COVID-19 pandemic has taught us is that public health outcomes in the U.S. are far from equal, according to a 2021 analysis published in the JAMA Network. While it's been widely observed that racial and ethnic disparities in public health exist, research explaining why this gap exists has been severely lacking. It's been shown that where a person lives greatly affects their health, but researchers are now exploring how specific neighborhoods affect COVID-19 hospitalization outcomes, independent of any underlying issues.
Across the globe, more than 5.9 million people have died from the COVID-19 pandemic and confirmed cases have topped 430 million (via Johns Hopkins University), as of this writing. There have been over 940,000 deaths in the U.S., and cases are nearing 80 million. Around the world, 10.4 billion doses of the vaccine have been administered, and 64.8% of Americans are fully vaccinated (via the U.S. Centers for Disease Control and Prevention). It's no secret that COVID-19 does not discriminate in who it affects.
How zip codes are related to COVID-19 illness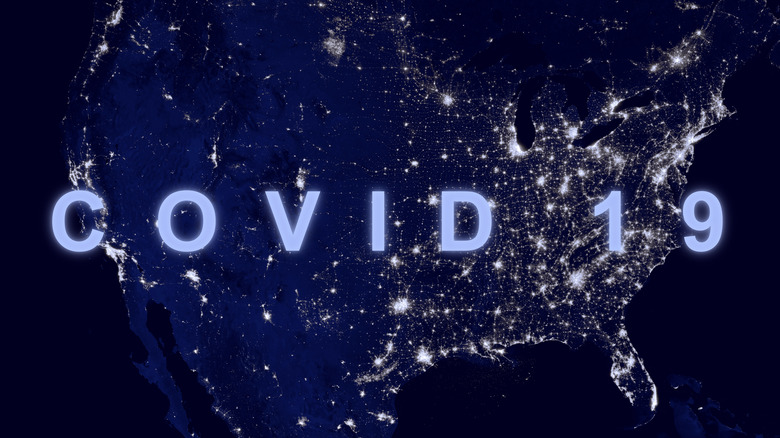 Viacheslav Lopatin/Shutterstock
The degree to which people are affected by COVID-19 differs widely. A new study published in the Annals of Internal Medicine found that the zip codes where people with COVID-19 lived appeared to influence the severity of their illness once hospitalized. Researchers studied the medical records of 2,309 people across 38 hospitals in the state of Michigan from March to December 2020. They measured health outcomes like acute organ dysfunction, invasive mechanical ventilation, intensive care unit stay, and death. These outcomes were measured against the social vulnerability index (SVI), a tool developed by the U.S. Centers for Disease Control and Prevention that examines the social disadvantages of census tracts, rating them according to factors like poverty, racial or ethnic minority status, lack of vehicle access, and crowded housing.
Researchers found that those who lived in neighborhoods that ranked higher on the SVI or had greater social vulnerability were more likely to be placed on a ventilator, have acute organ dysfunction, and develop acute organ failure. Even after accounting for variations like age and pre-existing conditions, this relationship was still significant. "Outcomes at hospital discharge appear equitable for these patients, but the question is, what leads to the initial disparities in [the] seriousness of illness that they arrive with?" said Dr. Renuka Tipirneni, lead author of the study (via EurekAlert!).
Researchers suggested that policies should aim to improve COVID-19 tests, treatment, and vaccination in more socially vulnerable neighborhoods.