Why More Doctors Are Turning To Telehealth To Help Patients With Obesity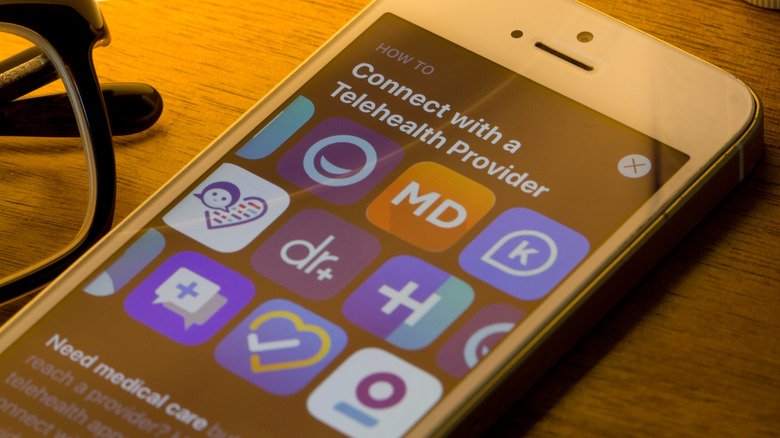 Tada Images/Shutterstock
From 1999 to 2018, obesity rates in the United States rose from 30.5% to 42.4%, according to the U.S. Centers for Disease Control and Prevention (CDC). As reported by Healthline, nearly 80% of adults are expected to experience "weight-related health concerns" by the year 2030.
With the widespread adoption of telehealth medicine during the COVID-19 pandemic, a new 2022 scientific review published in the journal Obesity reveals that telemedicine technology has the potential to significantly impact the diagnosis and treatment of obesity (via Healthline). Researchers highlight the importance of the healthcare industry meeting the needs of the public, 73.6% of which are over 20 and either overweight or obese (via CDC). Due to a lack of doctors being certified by the American Board of Obesity Medicine, researchers suggest that telehealth can remove barriers of restricted access, financial concerns, lack of transportation, and stigmatization.
Director of the National Center for Weight and Wellness Dr. Scott Kahan and his colleagues spoke with Healio outlining three healthcare barriers unique to those seeking obesity treatment: location (specifically those living in rural areas), a lack of medical specialists, and a lack of adherence to doctors' recommendations.
How telehealth technology can increase quality of care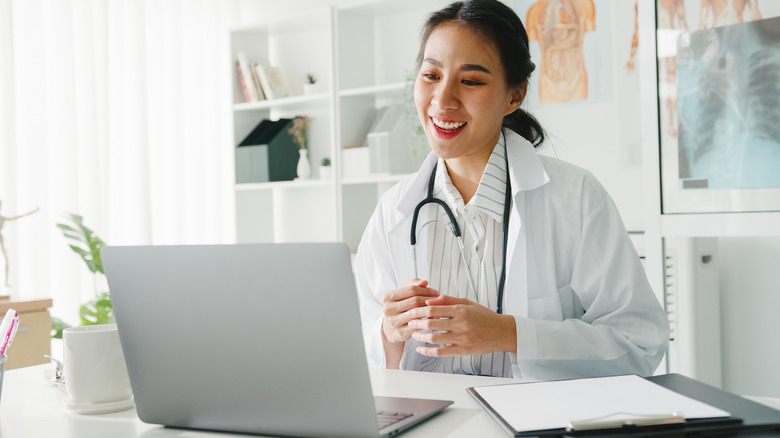 Tirachard Kumtanom/Shutterstock
Dr. Kahan states via Healio, "There are very few health care providers who specialize in obesity medicine. Exceedingly few patients actually have access to a specialist, a dietitian or a psychologist that specializes in the field, let alone a multidisciplinary program."
Director of bariatric surgery at MemorialCare Surgical Weight Loss Center in Fountain Valley, California, Dr. Mir Ali, points out that telehealth services give patients a greater sense of autonomy when it comes to their healthcare (per Healthline). Through Zoom, Dr. Ali states that patients have the option to keep their cameras off, message the provider directly through a chat option, and experience a sense of community through online nutrition classes that can accommodate a larger number of patients.
Researchers conducting the review examined the success rate of weight management telehealth services among patients residing in rural areas (via Obesity). 95% of these patients felt they would not have completed an in-person program successfully as opposed to a telehealth program, according to Healthline.