Everything We Know So Far About The Omicron BA.2 Variant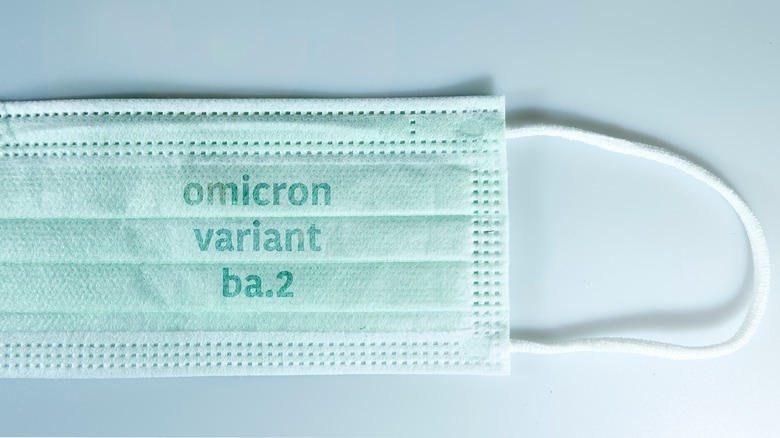 Jon allende/Shutterstock
Now found in 80 countries and every state in the U.S., the Omicron BA.2 variant — otherwise referred to as "stealth Omicron" — makes up over one-third of all new COVID-19 cases globally (via ABC News). Two recent preprint studies shed light on what this means for the next potential phase of the pandemic (via CNN).
Coming out of South Africa, researchers on the first preprint examined the risk for hospitalization between BA.2 variant infections and those of the original BA.1 Omicron variant. Looking at more than 95,000 positive cases of COVID-19, the chances for hospitalization between the two strains were found to differ by only 0.2%, with the BA.1 variant making up 3.4% of hospitalizations and the BA.2 variant responsible for 3.6% of individuals hospitalized. Because the risk for COVID-19 related hospitalizations did not appear to significantly increase between the variants, health experts foresee the BA.2 variant prolonging the decline of the current Omicron wave but not likely instigating a new peak.
Associate professor of epidemiology at the Yale School of Public Health Nathan Grubaugh expresses a similar prediction stating via NPR, "The most likely thing that's going to happen is that it might extend our tail, meaning it might slow down the decrease in cases. But it's probably not going to lead to a new wave of cases."
Transmissibility and reinfection risk of the BA.2 variant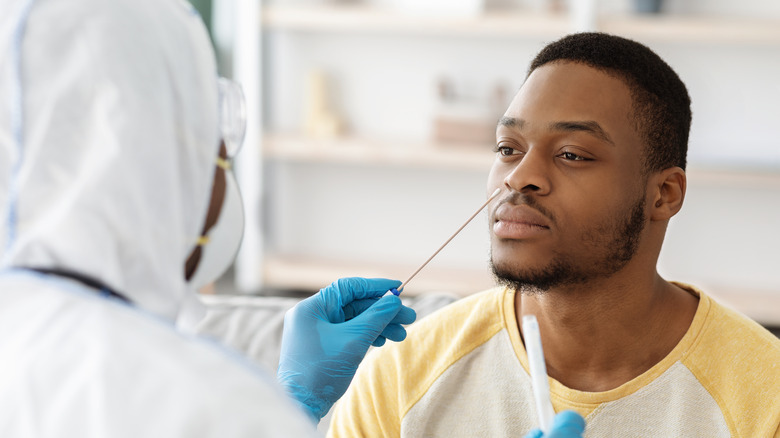 Prostock-studio/Shutterstock
The second preprint out of Denmark showed that the chances for COVID-19 reinfection with the BA.2 variant after a Delta or BA.1 Omicron infection were possible but relatively slim (per CNN). Those most susceptible to reinfection were unvaccinated individuals, though symptoms were reportedly mild.
Early research indicates the BA.2 variant to be 30% more transmissible than the BA.1 Omicron variant (via ABC News). Having been deemed "stealth Omicron," the virus has earned its nickname due to the genetic differences between itself and the original Omicron strain, making the BA.2 variant read similarly to that of a Delta infection on a PCR test and therefore difficult to detect.
Because the BA.2 variant does show some evidence of being able to evade immunity, some health officials caution against becoming too lax with protective measures such as masking, according to NPR. The virus has proven itself to be unpredictable time and time again, and some experts feel another surge is not yet out of the question. Manager director of pathogen surveillance at the Rockefeller Foundation, Samuel Scarpino, states via NPR, "There is this lurking threat of BA.2. And we need to make sure this isn't going to be a problem before we roll back all the mandates before we tell everybody that it's safe."