Is Indoor Masking Still Required Under The New CDC Guidelines?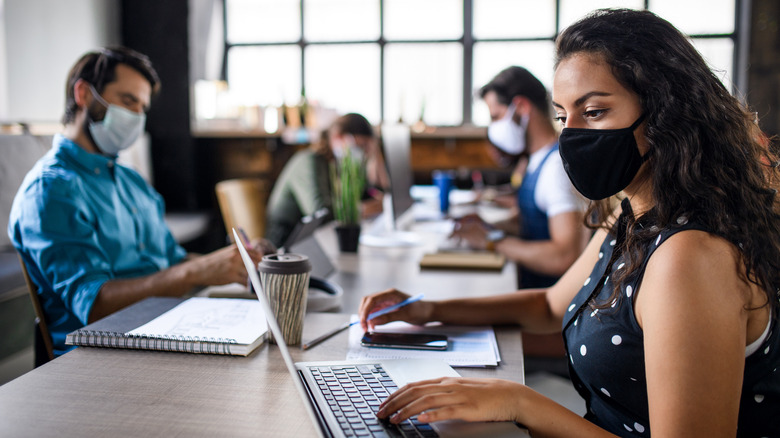 Halfpoint/Shutterstock
Due to new statistics from the Centers for Disease Control and Prevention (CDC), indoor masking guidance is changing for the majority of the U.S. population. The guidance is based on a new method of risk assessment, which measures new COVID-19 hospital admissions, the percentage of hospital beds occupied by COVID-19 patients, and new infections per 100,000 people, instead of relying on the total number of cases in a given area. Using these three factors, counties can calculate their community risk level.
In areas of low to medium risk, which account for 70% of the population, residents no longer need to wear masks, according to CNN. However, universal indoor masking is still recommended in high-risk communities. "We want to give people a break from things like masking when our levels are low, and then have the ability to reach for them again should things get worse in the future," CDC director Rochelle Walensky said during a news briefing on Friday (via New York Times). "We need to be prepared, and we need to be ready for whatever comes next."
Masking can still protect immunocompromised people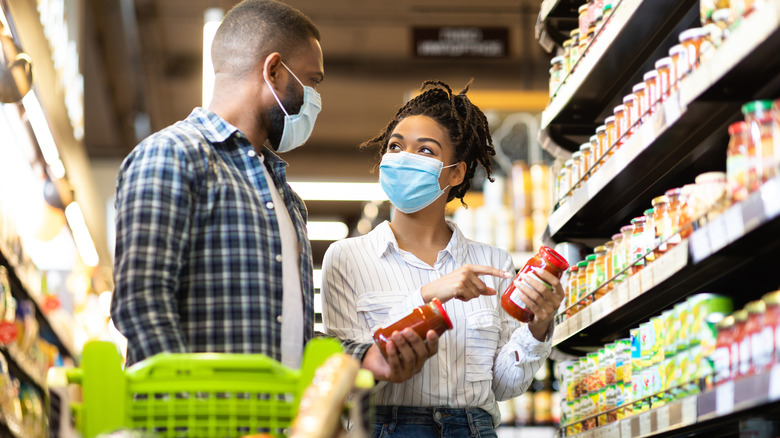 Prostock-studio/Shutterstock
Some physicians and health experts worry this new guidance endangers immunocompromised people, who are more vulnerable to COVID-19 and highly susceptible to severe outcomes, including hospitalization, and death (via MarketWatch). For people with weakened immune systems, the vaccines may not offer sufficient protection against the effects of the disease. That's why masking has been so important in protecting the vulnerable from COVID-19.
"Although masks may no longer be required indoors in many parts of the U.S., we know that wearing a well-fitted mask is an effective way to protect ourselves and our communities, including the most vulnerable, from COVID-19 — particularly in indoor settings when physical distancing is not possible," Dr. Gerald Harmon, president of the American Medical Association, said in a statement on Friday (per CNN). As a result, Harmon advises (even if it's not required) that people to continue wearing masks in most public, indoor settings, like grocery stores, pharmacies, and public transportation.