Should You Continue Wearing A Mask?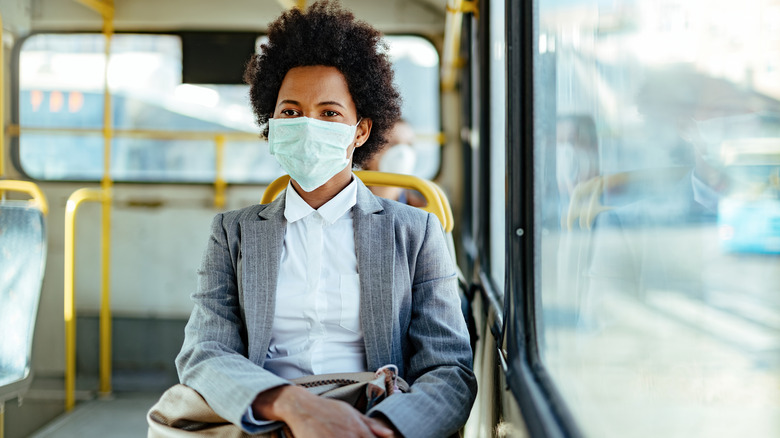 Drazen Zigic/Shutterstock
Currently, about 70% of the U.S. population live in areas where mask mandates have now been lifted (via CNN). While the decision regarding continued masking is a personal one based on one's own comfort and health status, the U.S. Centers for Disease Control and Prevention (CDC) is now taking new factors into consideration when calculating community COVID-19 risk level. In an interview with CNN, emergency physician and mother of two children, Dr. Leana Wen, discusses how the CDC's new measures can help the public determine whether continuing to wear a mask is the right choice for them.
The CDC now looks at three different metrics to determine whether or not a region should be deemed low, medium, or high risk for COVID-19 infection. The first metric is the number of COVID-19 hospital admissions per 100,000 population occurring within the last seven days. The second factor is the percentage of staffed inpatient hospital beds with COVID-19 patients. And the third factor is the number of new COVID-19 cases per 100,000 population occurring within the last seven days.
Using a map illustration on the CDC website to represent COVID-19 community levels, areas highlighted in green or yellow do not require masks, while areas highlighted in orange are deemed high risk, and continued masking is encouraged (via CNN). However, when deciding whether to mask up, CNN medical analyst Dr. Leana Wen explains that map color should not be the only determinant.
Factors for deciding whether or not to go maskless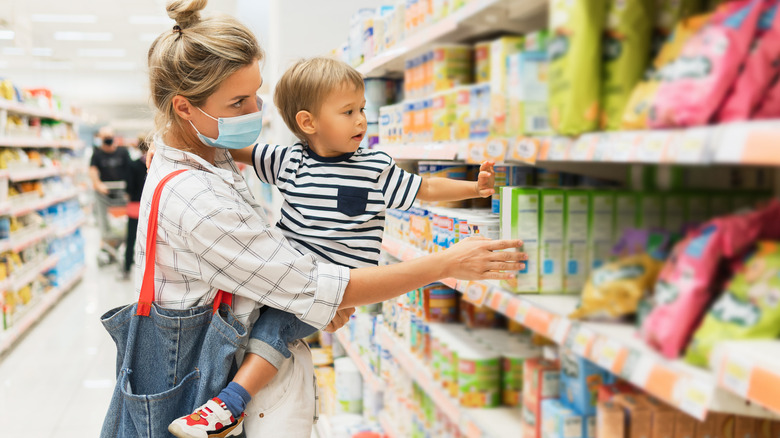 BLACKDAY/Shutterstock
Dr. Wen tells CNN, "just because the CDC has your area in green or yellow doesn't mean that it's suddenly safe ... I would definitely advise that if you live in an orange area, follow the CDC guidance and continue masking in indoor, public spaces. If you live in a yellow area, it's still a good idea to mask, especially if you are in crowded, poorly ventilated locations."
Dr. Wen stresses that in addition to COVID-19 community levels, people should weigh the importance of factors such as vaccination status, family circumstances, health, risk tolerance, and the desire to go mask-free (via CNN). 
For those who are immunocompromised, Dr. Wen suggests continued masking regardless of map color. When it comes to school and social environments, Dr. Wen provides examples of circumstances that might influence a family's decision whether or not to mask their children, stating via CNN, "Kids are much less likely to become severely ill compared to adults, and I think many parents will make the decision that if everyone in their family is vaccinated and boosted, it's reasonable to go unmasked in schools. Many others may choose to keep masking as an additional level of protection, especially if someone in the household is medically vulnerable."
For those in high-risk areas highlighted in orange, the CDC suggests continued wearing of well-fitted masks in indoor community spaces, including in K-12 schools.