The Startling Connection Between Your Blood Type And A Severe Case Of COVID-19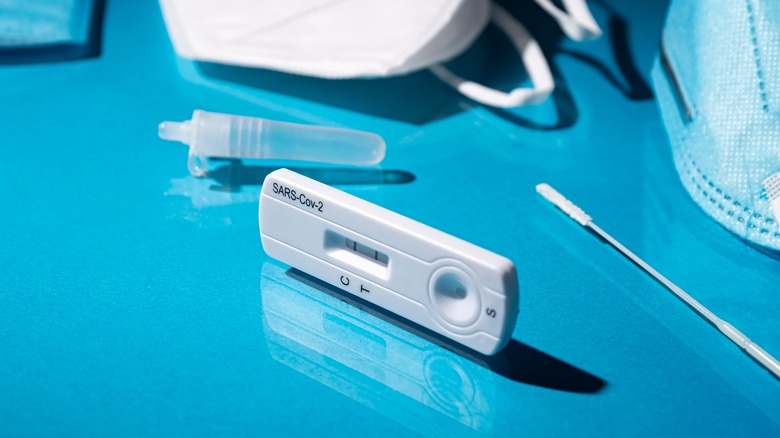 Sergio Hayashi/Shutterstock
Although research is limited regarding whether or not there is a relationship between COVID-19 infection and blood type, researchers have begun unearthing some answers. As reported by GoodRx Health, several large-scale studies conducted throughout various countries between 2020 and 2021 have found a possible link between COVID-19 infection risk and blood type, with findings showing those with type A blood are potentially high risk, and those with Type O blood have a lower risk. However, few studies have been able to determine the relationship between blood type and the risk for specific COVID-19-related outcomes, such as the need for ventilator support.
Now, a new study published in PLOS Genetics reveals evidence strengthening the notion of a connection between blood type and COVID-19 risk (via HealthDay). In an examination of over 3,000 blood samples, researchers shed new light on the degree to which blood type may influence the risk for severe complications, hospitalizations, and death due to COVID-19.
Out of the thousands of blood proteins examined, researchers detected six proteins in association with an increased risk for severe COVID-19, one of which plays a role in determining human blood type. While the risks associated with specific blood types were not identified, these findings indicate that, overall, blood type may be an influencing factor in the development of severe cases of COVID-19.
Protein responsible for blood type may influence the risk for COVID-19 hospitalization and death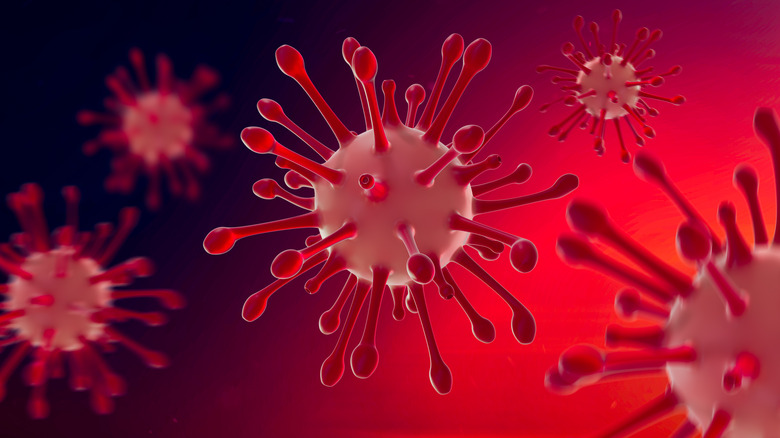 MIA Studio/Shutterstock
Furthermore, co-author of the study Christopher Hübel explained how the research was able to link this protein responsible for blood type with specific COVID-19 outcomes, saying, "The enzyme helps determine the blood group of an individual and our study has linked it with both risk of hospitalization and the need of respiratory support or death" (via HealthDay). Conversely, eight blood proteins were detected that appeared to offer protection against severe cases of infection.
Additionally, co-author Gerome Breen discussed how the findings will help contribute to future studies by having narrowed down areas of focus. "Out of thousands of blood proteins," he said, "we have whittled it down to about 14 that have some form of causal connection to the risk of severe COVID-19 and present a potentially important avenue for further research to better understand the mechanisms behind COVID-19, with an ultimate aim of developing new treatments but potentially also preventative therapies."
While the study shows a connection between COVID-19 severity and blood type, experts at GoodRx emphasize that blood type does not influence the effectiveness of vaccines.