What CDC Experts Predict The Future Of COVID-19 Will Look Like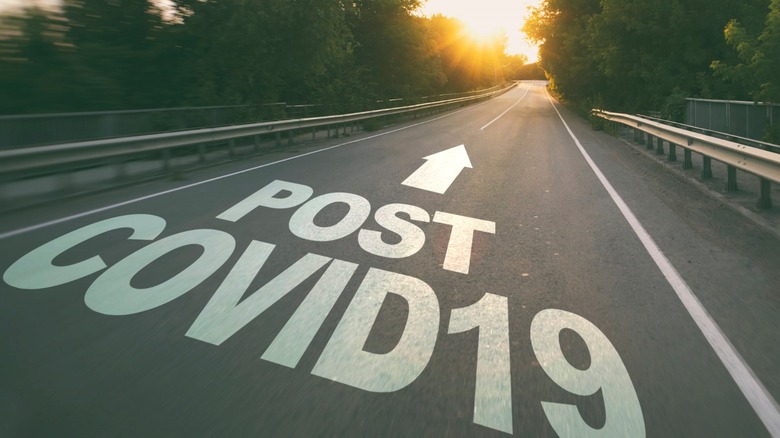 Skylines/Shutterstock
As the spread of COVID-19 seems to be ebbing, what do health experts expect to see down the road for the disease? Will COVID-19 be part of our future, and if so, is it something we need to be concerned about?
Despite the downward trend in cases and deaths, NBC News reports that health experts predict COVID-19 is going to be here to stay in some form. "This virus will probably continue to circulate in our society, in our country, around the world for years to come," Dr. Henry Walke, the director of the U.S. Center for Disease Control and Prevention's (CDC) Center for Preparedness and Response, told NBC News. "This next six months, the next year, will really inform us in terms of what living with this virus is going to look like." 
CDC Director Dr. Rochelle Walensky expects that COVID-19 will become a seasonal virus, like the more traditional cases of flu and head colds people experience during the colder months. However, she noted that there may be times in the future when we will need to mask up, depending on the severity of the variant (via NBC News).
The plan for COVID-19 moving forward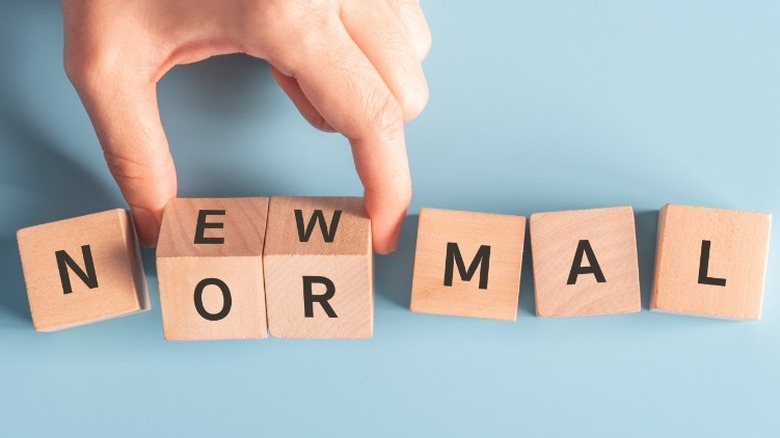 Oatawa/Shutterstock
The White House has released its ​​National COVID-19 Preparedness Plan, which provides guidance on managing COVID-19 in the future. It also focuses on leveraging the gains in scientific knowledge, as well as treatments that have been created over the past 2 years of the pandemic. 
The plan has 4 overarching goals to avoid lockdowns and shutdowns in the future. The first goal, protecting against and treating COVID-19, is aimed at leveraging the tools we have to fight the disease, such as vaccinations and testing. It also focuses on ensuring equitable access to these and all other preventative measures. The second goal is to prepare for new variants. This will involve improving "COVID-19 data collection, reporting, and analysis so America is better informed and ready to respond to new variants." For the first time, America will add at-home tests, antiviral pills, and masks to its stockpile. The third aspect of the plan will work toward avoiding future economic and educational shutdowns, and the fourth goal is to make America a global leader in vaccinating and saving lives.
Despite there being no evidence of any new variants at this time, Dr. Walke is certain that more will emerge, but that the country will be better prepared. "This virus has surprised us again and again and again," Dr. Walke told NBC News. "We don't know what the future holds."