Deltacron: Everything We Know About The Potential New COVID-19 Variant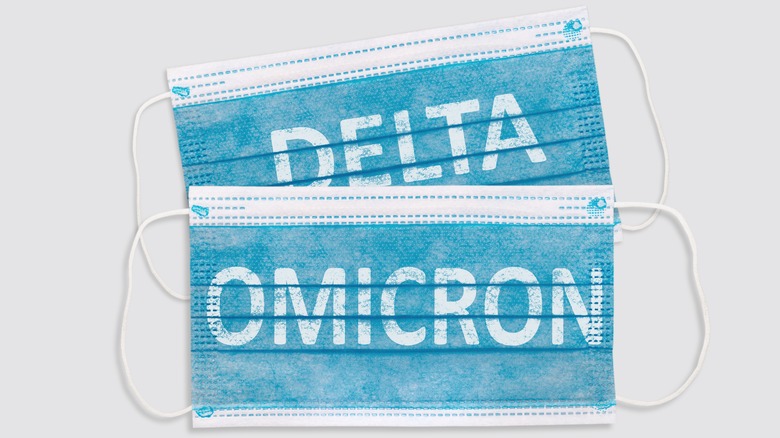 Tomas Ragina/Shutterstock
In early January, researchers at the University of Cyprus announced the discovery of Deltacron in a series of COVID-19 genome sequences containing traces of both the Delta and Omicron variants, according to Nature. However, within days of the announcement, the scientific community expressed doubt surrounding these study findings, with World Health Organization (WHO) member Dr. Krutika Kuppalli publicly tweeting, "There is no such thing as #Deltacron" in an effort to debunk the spreading notion that the virus had now developed into a super variant.
Thought by many to have been the result of laboratory cross-contamination, the research was removed from its public database, citing how further examination of study findings would be needed. Now, Deltacron has been acknowledged by the World Health Organization (WHO) as a potential new combination variant, having been identified in parts of Europe and the United States (per USA Today). Between the Netherlands, Denmark, France, and the U.S., research points to at least 17 detected cases of the Deltacron variant (via Reuters). Here's what experts have to say as to whether or not this variant is cause for concern.
Deltacron is not yet a variant of concern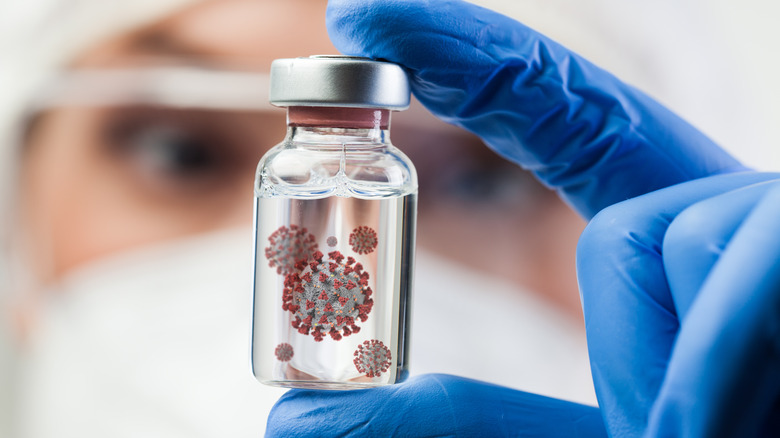 Cryptographer/Shutterstock
According to USA Today, in a yet-to-be peer-reviewed study, Helix, a laboratory that works jointly with the U.S. Centers for Disease Control and Prevention (CDC), sequenced over 29,000 positive COVID-19 genetic samples collected between November 2021 through February 2022 in the United States. Researchers detected 20 cases of both Omicron and Delta infection, two cases involving different versions of Deltacron, and one infection case involving Delta, Omicron, and Deltacron genetic material.
Due to low instances of detection, experts feel there is no need to be overly worried about Deltacron at this time. Chief science officer at Helix, William Lee, tells USA Today, "The fact that there is not that much of it, that even the two cases we saw were different, suggests that it's probably not going to elevate to a variant of concern level."
As of now, researchers do not believe that Deltacron is likely to be as highly transmissible as previous variants, reports USA Today. In addition, while more research is still needed, WHO COVID-19 technical lead, Dr. Maria Van Kerkhove, discussed potential symptom severity in a recent briefing, stating, "We have not seen any change in the epidemiology with this recombinant. We haven't seen any change in severity. But there are many studies that are underway" (via People).