Why You Should Still Protect Against COVID-19 Even If You've Never Been Infected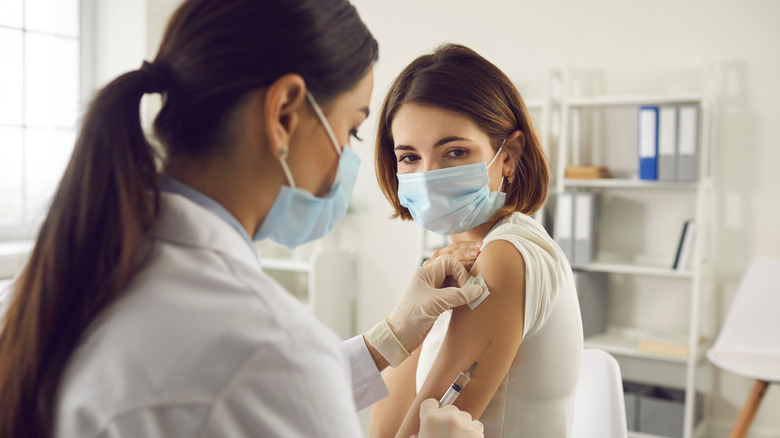 Studio Romantic/Shutterstock
According to the CDC, less than half of all Americans have been infected with COVID-19 and carry antibodies against the virus (via Beckers Hospital Review). While a much higher percentage have been vaccinated, vaccination does not seem to be enough to stop infection or symptomatic disease from the Omicron variant. However, it still does a very good job protecting against severe illness and death, according to Medscape. With mask mandates and other COVID-19 related restrictions being lifted, the question remains: should those who have never been infected still take precautions?
Interestingly, scientists believe that some people do not catch COVID-19 upon exposure. A 2022 study published in the journal Nature Genetics showed genetics might be linked to greater immunity. But more research needs to be done to fully understand the genetic components. 
While it may seem logical to assume you can thwart infection if you've made it this far, experts suggest the eased mandates may provide more opportunity to become infected. For example, in the UK, where all COVID-19 restrictions have been lifted, cases are rising, particularly among older adults (via Reuters). Thus, U.S. health experts suggest we should continue to be on guard.
Why experts say the pandemic is not over yet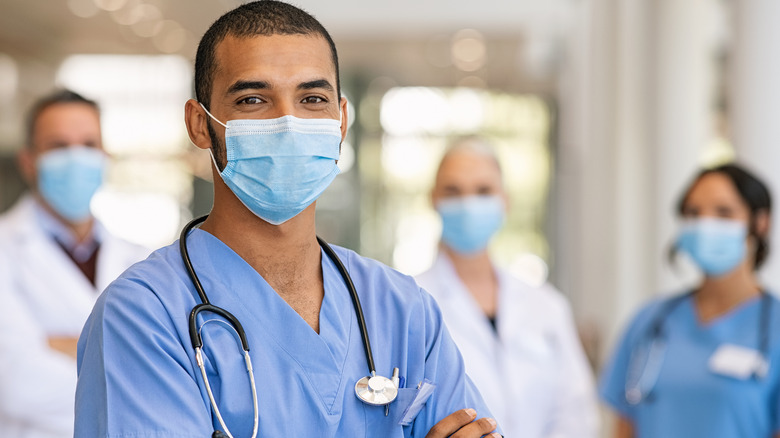 Rido/Shutterstock
Earlier this week, Dr. Rochelle Walensky, the director of the CDC, appeared on 60 Minutes and gave some optimistic but cautious advice to the American public about how we are moving out of the acute phase of the pandemic. "You know I do think that we will get to a place with this disease where we live with a relatively low level all year long and that maybe we have some surges during respiratory virus season," she told 60 Minutes (per CBS News).
She also warned that  "curve balls" could be on the horizon at any time, which is why we must remain vigilant, according to CBS News. Recently, a subvariant of Omicron called BA.2 and dubbed the "stealth variant" has been spreading worldwide, with the CDC saying it now counts for over 10% of the COVID-19 cases in the U.S. (via U.S. News & World Report). Scientists are studying this new variant closely and have discovered reinfection is possible. Thus, it's important for those who have had COVID-19 as well as those who haven't to remain vigilant about protecting themselves.