Why American Stress Levels Are Higher Than Ever
insta_photos/Shutterstock
If you think three years of a pandemic, rising food and housing prices, extreme social polarization and the threat of a possible world war with Russia have pushed Americans to record levels of tension, well, you are right. According to a poll conducted by the American Psychological Association, which was conducted in February 2022, Americans are more stressed out right now than ever before, but with good reason.
"The number of people who say they're significantly stressed about these most recent events is stunning relative to what we've seen since we began the survey in 2007," Arthur C. Evans Jr., the chief executive officer of the American Psychological Association, explained in a press release. He continued, saying, "Americans have been doing their best to persevere over these past two tumultuous years, but these data suggest that we're now reaching unprecedented levels of stress that will challenge our ability to cope."
A perfect storm of factors are driving Americans over the edge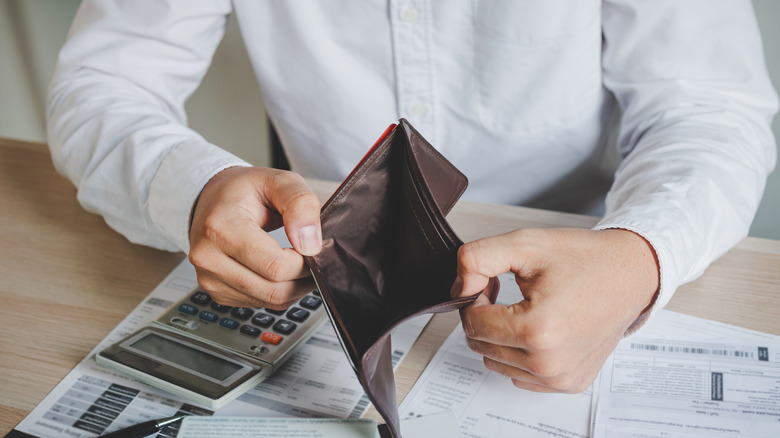 Kmpzzz/Shutterstock
According to the American Psychological Association's poll, the top source of stress for Americans is the rising prices of everyday items like gasoline, groceries, and energy bills. A whopping 87% of respondents listed such growing costs as a major source of stress in their lives right now. But that is far from the only issue.
Tied for second in terms of stressful situations for Americans are the supply chain issues and global insecurity. Eighty-one percent of respondents said each was a significant source of stress. The Russian invasion of Ukraine and fear of potential retaliation against Americans, including both nuclear threats and cyber attacks, are also worrying 80% of Americans. Some 63% of respondents also said that the COVID-19 pandemic had changed their lives forever, while 87% said that they feel like there has just been a constant stream of crisis for the last two years.