What Are Safe Injection Sites And How Do They Save Lives?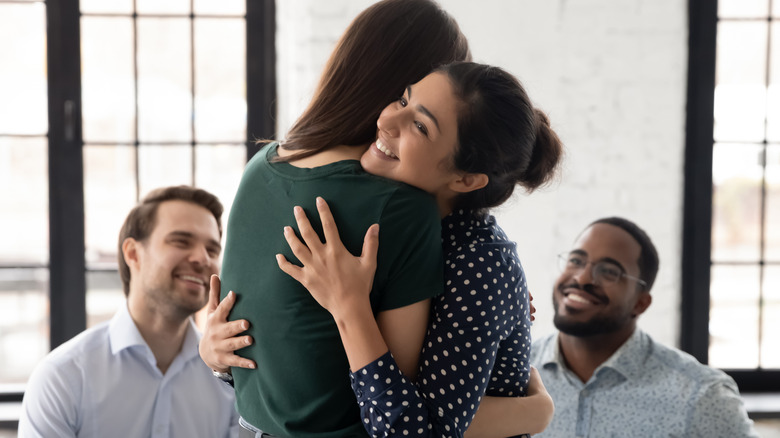 fizkes/Shutterstock
In 2001 Portugal became the first country in the world to establish a "safe injection site" for people with addiction, along with introducing legislation to decriminalize all drug use (via Time Magazine). When Portugal implemented their pioneering program, over half of its prison population was behind bars for drug charges and an AIDs epidemic was ripping through its population of those addicted to heroin. Twenty years later, the world is copying their model, with America's first official safe injection sites that just opened in New York City in two different locations: one in Harlem and one in Washington Heights (via ABC News).
"It's a loving environment where people can use safely and stay alive. We're showing up for people who too many people view as disposable," Sam Rivera, the executive director of OnPoint NYC, a nonprofit that runs the centers, told ABC News. Open for three months now, the clinics oversee people using heroin as they inject themselves, providing clean and safe needles and staffing experts who can respond to overdoses. Staff also offer referrals to addiction treatment and recovery programs. While the concept of safe injection sites has been slowly growing in acceptance in the U.S. and the world, it is not without critics.
Safe injection sites save lives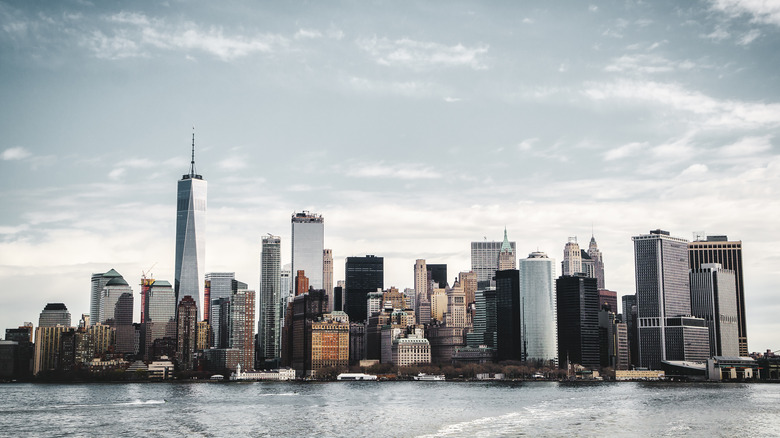 Isaac Cedercrantz/Shutterstock
Harm reduction proponents have long argued that addiction should be treated more as a medical condition than as a crime. Addiction treatment offers an opportunity to return to normal life for many. According to the CDC, providing people with addiction with clean needles through a safe injection site not only keeps them from getting life-threatening infections but new visitors are five times more likely to enter treatment for their high-risk behavior. A 2020 study on Canadian safe injection sites published in the journal Plos One, found that there were zero deaths reported in these sites across the country, showing that they do indeed save lives.
But New York's only Republican senator Nicole Malliotakis has introduced legislation to defund safe injection sites across the state, calling them "heroin shooting galleries that only encourage drug use and deteriorate our quality of life," (via 10 WBNS News). With over 13,000 people in the United States dying of heroin overdose in 2020 (via the National Institute on Drug Abuse) and an opioid crisis that has been spinning out of control to the point of being called a "national security concern" (via PBS), medical experts say safe injection sites offer life-saving potential for people with addiction, per the CDC. The two new NYC centers have already prevented over 150 overdoses during 9,500 visits, and they plan to include 24-hour service in the future (via ABC News).
If you or anyone you know is struggling with addiction issues, help is available. Visit the Substance Abuse and Mental Health Services Administration website or contact SAMHSA's National Helpline at 1-800-662-HELP (4357).