William Hurt's Cause Of Death Explained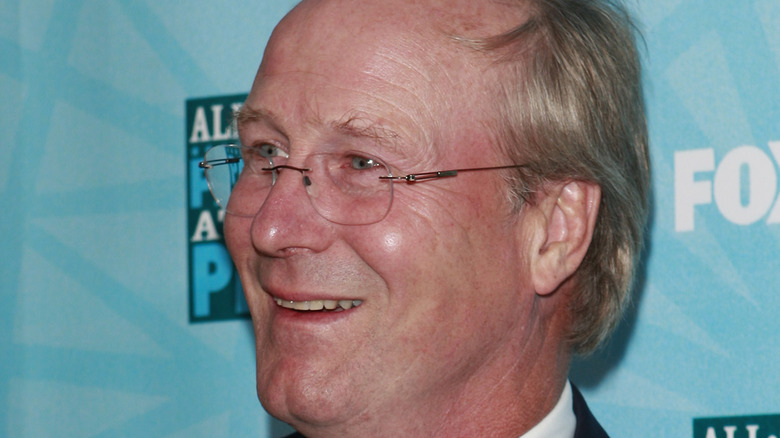 Joe Seer/Shutterstock
Renowned Oscar-winning actor William Hurt has died at age 71 — one week prior to his 72nd birthday (via Deadline). In a public post, his son Will elaborated on his father's cause of death, writing, "He died peacefully, among family, of natural causes. The family requests privacy at this time."
With a career spanning over four decades (per IMDb), Hurt was a graduate of the Juilliard School of Drama and achieved success early on. He received three back-to-back Academy Award nominations for Best Actor in the late '80s for: "The Kiss of the Spider Woman," "Children of a Lesser God," and "Broadcast News," according to Deadline. Additional accolades include Emmy nominations for "Too Big to Fail" and "Damages," a Supporting Actor Oscar nomination for "A History of Violence," and a Tony Award nomination for his stage performance in Broadway's "Hurlyburly." Among his later roles was that of General Thaddeus Ross, whose character was featured in five Marvel films.
Hurt's previous health conditions included a terminal prostate cancer diagnosis announced in 2018 that had spread to the bone, Deadline reports. Hurt passed away Sunday, March 13, in his home in Portland, Oregon, and is survived by his daughter, three sons, and two grandchildren (per The New York Times).
Prostate cancer as a cause of natural death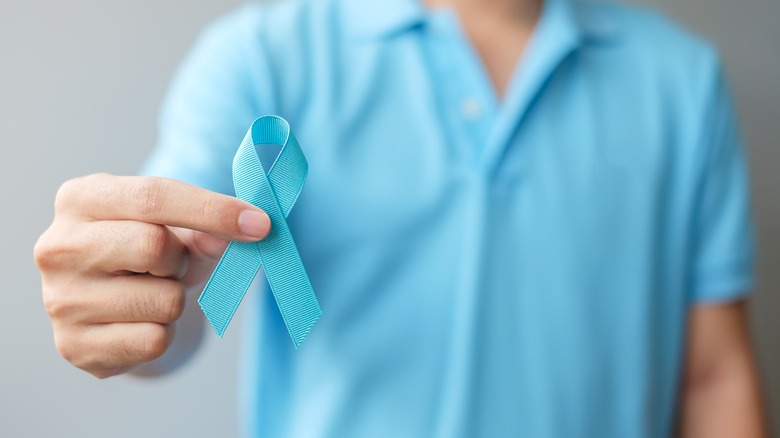 Jo Panuwat D/Shutterstock
To die of natural causes is a death related to a physical health condition rather than an outside incident such as a car accident (per LiveScience). Director of autopsy services at the Ohio State University Wexner Medical Center, Dr. Patricia Allenby, further elaborates, stating, "It just means there was nothing non-natural that happened in [the patient's] cause of death." According to the Encyclopedia of Forensic and Legal Medicine, cancer, heart disease, and chronic lower respiratory disease are the top three health conditions responsible for natural death among those 65 and older.
Located underneath the bladder, the prostate plays a role in producing and storing semen, reports UCLA Health. Roughly the size of a walnut, prostate cancer occurs due to an overgrowth of cancer cells within the gland. Whether quick or slow to develop, prostate cancer that spreads beyond the prostate can be fatal. Those over the age of 50 or those with a family history of certain types of cancers may be at an increased risk for developing the condition.
William Hurt's son has said his father's natural death was linked to prostate cancer-related complications, according to The New York Times. While the exact cause of prostate cancer is unknown, preventative measures and early detection, such as routine blood tests and physical exams, can increase chances of survival (via UCLA Health).