Everything We Know About Hailey Bieber's Mini-Stroke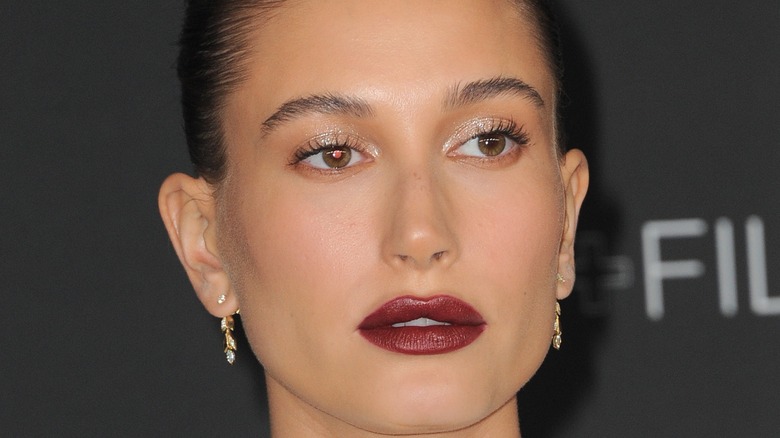 Tinseltown/Shutterstock
On Thursday, March 10, model Hailey Bieber experienced what she described on Instagram as "one of the scariest moments I've ever been through" (via Yahoo! News). While eating breakfast with husband Justin Bieber, Hailey began experiencing stroke-like symptoms and was taken to a nearby Palm Springs hospital.
The 25-year-old daughter of actor Stephen Baldwin was discovered to have had a small blood clot in her brain, a condition not often seen in younger adults. Dr. Darien Sutton, board-certified emergency medicine physician and ABC News contributor, elaborated via Good Morning America (GMA), stating, "It's incredibly uncommon for a patient who is young and healthy to present a stroke, as it predominantly occurs in those over the age of 60."
Hailey went on to describe the nature of her condition as well as her recovery process to fans via her Instagram stories, writing, "[The doctors] found I had suffered a very small blood clot to my brain, which caused a small lack of oxygen, but my body had passed it on its own and I recovered completely within a few hours" (per GMA).
The importance of paying attention to warning signs of a mini-stroke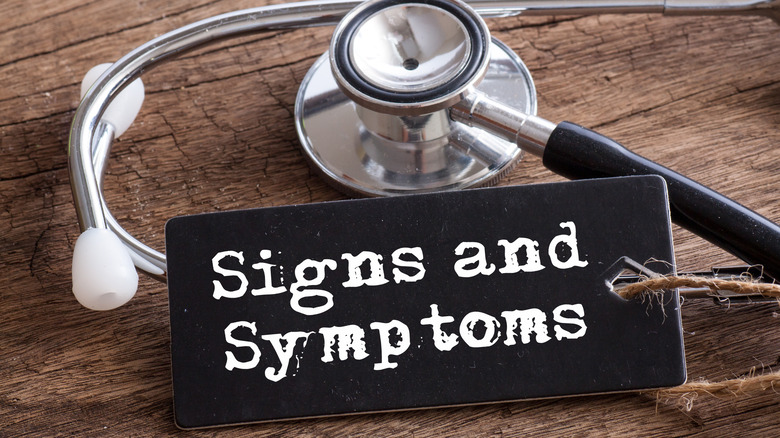 Lemau Studio/Shutterstock
Emergency medicine physician Dr. Darien Sutton describes what Hailey experienced as a "mini-stroke," reports GMA. "That's when blood supply is temporarily reduced. And that can cause symptoms lasting anywhere from minutes to up to 24 hours," Dr. Sutton explained.
Otherwise referred to as a Transient Ischemic Attack (TIA), the American Stroke Association highlights the importance of not dismissing the short-lived symptoms of a mini-stroke, as it could be an indicator of a more severe future stroke to come. In fact, The American Stroke Association reports that one-third of individuals who experience a TIA experience a stroke of greater severity within one year.
Symptoms of TIA include dizziness, weakness in one side of the body, blindness, slurred speech, and severe headache (via American Stroke Association). Those with diabetes, heart disease, or those who smoke may be at an increased risk of developing the condition. For younger adults such as Hailey Bieber who experience a TIA, additional testing is often done to rule out any underlying neurological health conditions related to infection or injury.