DMX's Fiancée Opens Up About Their Son's Chronic Kidney Disease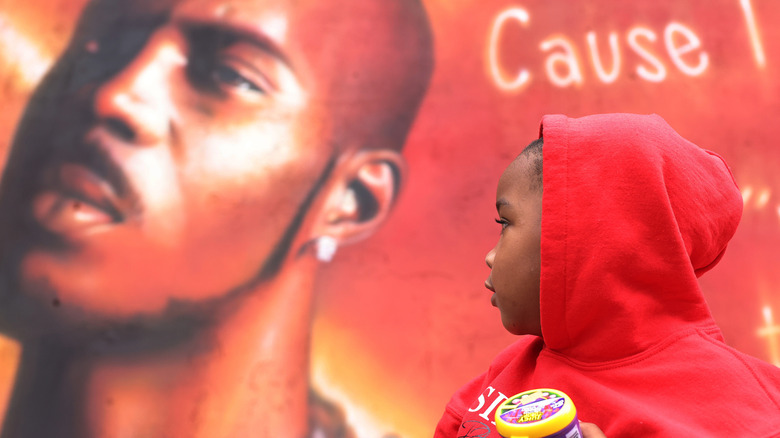 Michael M. Santiago/Getty Images
Desiree Lindstrom, fiancée of late rapper DMX, has spoken out about their son's chronic kidney disease, according to People Magazine. Exodus, 5 years old, was diagnosed with stage 3 chronic kidney disease, which she shared about on the podcast "It's Tricky with Raquel Harper." DMX, whose real name was Earl Simmons, passed away from a heart attack in April 2021, when his son was just 4 years old.
With chronic kidney disease (CKD), you experience a gradual loss of your kidney function over time, either due to structural or functional damage (via Clinical Kidney Journal). Since the kidneys filter waste from the blood, improper kidney function can lead to a buildup of waste in the body, resulting in fatigue, difficulty concentrating and sleeping, poor appetite, nighttime muscle cramping, swollen feet and ankles, puffy eyes in the morning, dry skin, and an increased need to urinate, especially at night (per National Kidney Foundation). Early detection is important to protect against advanced stages of the disease.
In children, CKD can be caused by birth defects, hereditary diseases, infection, trauma, or urine blockage, the National Institute of Diabetes and Digestive and Kidney Diseases reports. While 37 million American adults live with CKD, it's much less common in children.
Desiree Lindstrom speaks out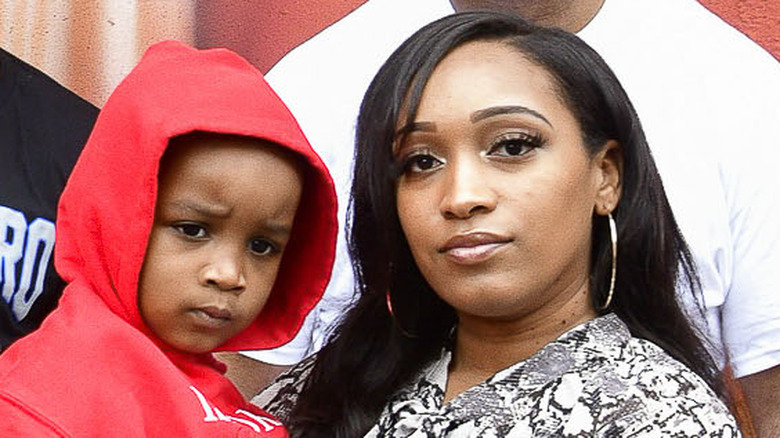 Eugene Gologursky/Getty Images
In honor of National Kidney Month, Ms. Lindstrom has been vocal on social media and trying to spread awareness (via People Magazine). During the "It's Tricky with Raquel Harper" podcast, she shared, "Exodus is stable. He's been stable since I had him. He still has stage 3 kidney disease, and I'm just continuing to keep his potassium down." She explained that you can't eat high potassium foods with CKD and added, "He goes to the doctor very often. I make sure that his creatinine levels are at the levels he needs to be to keep him stable. He's an amazing child."
After World Kidney Day last week, Ms. Lindstrom posted a video of Exodus wishing everyone a "Happy National Kidney Day," according to People Magazine. She wrote in the caption, "Blessings from our family to yours! Exodus is a CKD Warrior and an amazing child!"
If you have diabetes or high blood pressure, you may be at a higher risk of developing CKD. The National Kidney Foundation has more information that can help you understand your risks.