Why Pfizer Just Recalled Three Blood Pressure Medications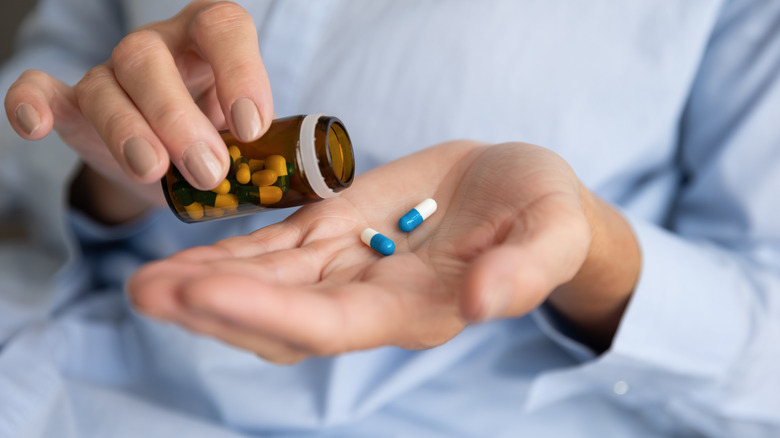 fizkes/Shutterstock
Three blood pressure medications are being taken off pharmacy shelves after pharmaceutical company Pfizer issued a recall this week, according to CNN. The company announced a voluntary nationwide recall for nearly a dozen batches of blood pressure tablets on Monday. According to Pfizer, several lots of these three medications will be recalled including: Accuretic tablets, quinapril and hydrochlorothiazide tablets, and quinapril HCl/hydrochlorothiazide tablets. The medications were distributed across the United States and Puerto Rico from November 2019 to March 2022.
Pfizer's blood pressure medications are only a few among nearly a dozen different classes of high blood pressure medication. According to the American Heart Association (AHA), most high blood pressure tablets have the same end goal: to lower blood pressure. However, some blood pressure medications work differently to reach that same target. For example, some doctors prescribe their patients diuretics to help reduce excess sodium in the body while beta-blockers reduce the heart rate to lower blood pressure (via AHA). The type of blood pressure medication a person is prescribed is going to vary by each person's health needs.
What to do with recalled blood pressure medication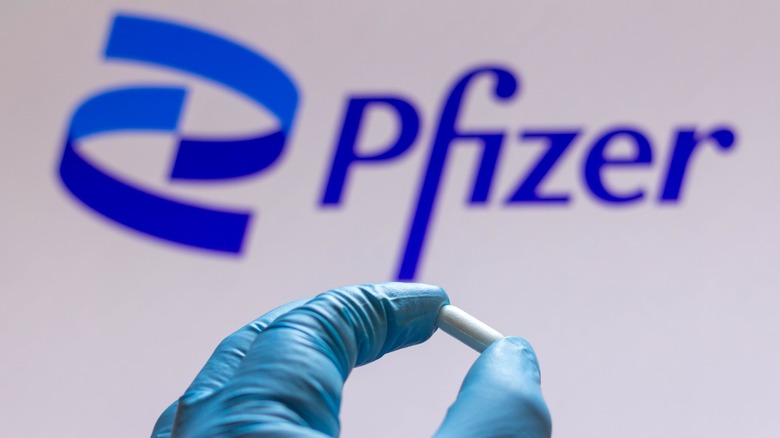 rafapress/Shutterstock
While the three recalled medications are designed to lower high blood pressure, they pose a risk when used long-term. According to CNN, the company says long-term ingestion increases the potential risk of developing cancer. The tablets contain higher levels of nitrosamines, an organic compound that poses a risk of cancer. Nitrosamines are found in water and foods, such as grilled meats, vegetables, and dairy products, so most people are exposed at least once in their life (via CNN). However, once a person ingests more than the daily acceptable level for an extended period of time, the risk for cancer increases.
Despite the voluntary recall, Pfizer announced they have not received any reports of adverse events from the medications. According to National Press Radio, or NPR, although there is a cancer risk when used long term above the daily limit, Pfizer claims there is no immediate risk to patients using this medication. It's recommended patients with the medications call their doctor's office or pharmacy to determine if their particular bottle is included in the recalled lots. You can also call 888-843-0247, Monday through Friday, 8 a.m. to 5 p.m. ET, for instructions on returning and reimbursement.