Why Karen Grassle Thinks Compassion Is Key When It Comes To Caring For Someone With Alzheimer's - Exclusive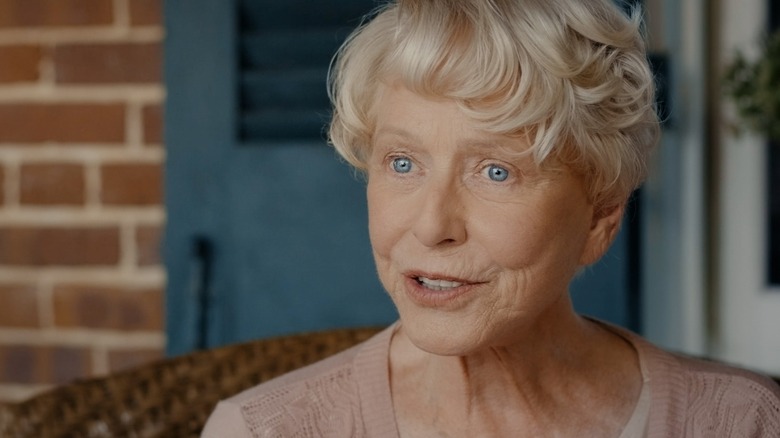 Valerio Zanoli
We may receive a commission on purchases made from links.
Karen Grassle recently starred in the film "Not to Forget," a heartwarming story that follows a fledgeling grandson on his journey to caring for his grandmother who is living with Alzheimer's disease. Alzheimer's is a form of dementia and it's progressive, meaning it gets increasingly debilitating over time, as reported by Healthline. At present there is no cure for Alzheimer's, but there are some medications that may help ease symptoms and slow disease progression. Alzheimer's can be a different experience from person to person and thus, the level of care is variable and should be tailored to the individual. While some therapeutic modalities have been shown to help slow the progression, caregivers are often relied upon as central aspects of the patient's care and well-being. 
Using moments of lighthearted humor, "Not to Forget" is a fictional account of one family's journey to navigate an Alzheimer's diagnosis. And Grassle has an up-close-and-personal perspective when it comes to Alzheimer's disease and caregiving. In an exclusive interview with Health Digest, she explains how her mother suffered from dementia in her later years, despite being mentally sharp well into her 80's. 
How compassionate care can lead to greater peace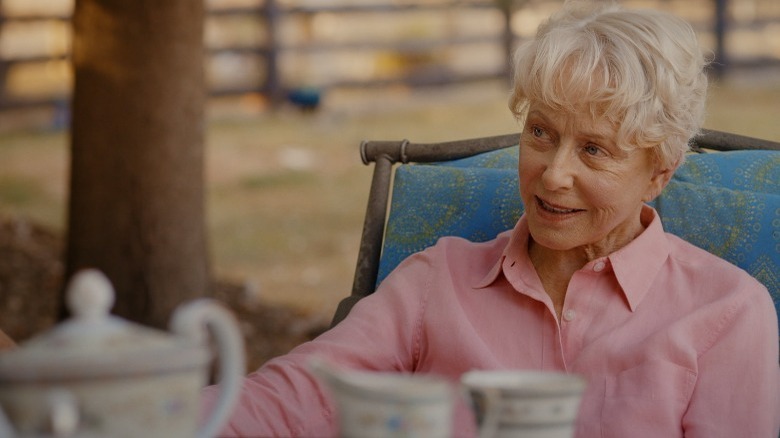 Valerio Zanoli
While Grassle's sister took on the role of primary caregiver on the opposite side of the country, both sisters were aligned on a common goal — approach caregiving for their mother through a lens of compassion. Even as their mother lost the ability to recognize her loved ones, they never wavered in expressing their love for their mother. When her mother would wonder why she was still alive, Grassle would respond, "Well, you're here so we can love you." 
Grassle explains that her sister's cheerful and compassionate demeanor made all the difference when caring for their mother, skills she'd honed years prior working as a candy striper. By compassionately following through with their mother's desires to not live "hooked up to any machines," Grassle and her sister found a sense of peace as they helped their mother through end-of-life care. By upholding their mother's wishes and finding an equally compassionate hospice organization, Grassle explains she felt fortunate to be with her mother as she passed. 
"Not to Forget" is available on all major streaming platforms, including Amazon Prime Video, Apple TV, Google Play, Vudu, and Redbox. You can also keep up with Karen Grassle and her other projects by visiting KarenGrassle.net.