What We Know About The CDC's Plan To Launch An Infectious Disease Forecasting Center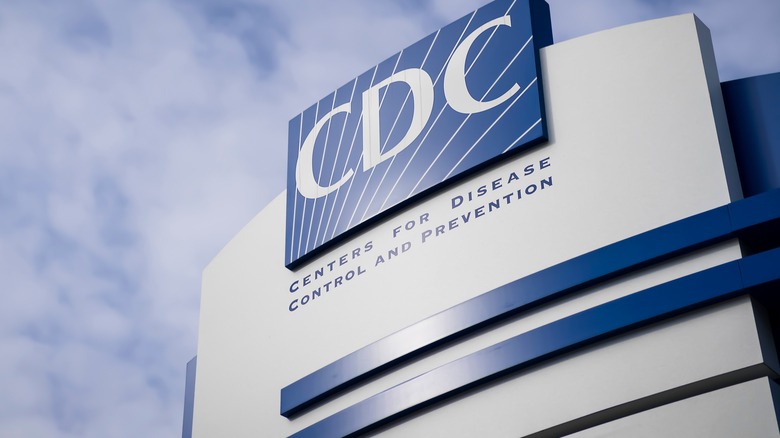 University of College/Shutterstock
Having been in the works since last summer, CNN reports that the U.S. Centers for Disease Control and Prevention (CDC) has put into effect their new infectious disease information system — the Center for Forecasting and Outbreak Analytics. Associate director for science at the center Caitlin Rivers publicly stated, "We think of ourselves like the National Weather Service, but for infectious diseases" (via The Washington Post).
The center will serve as a point of reference for government health officials as well as the general public. Through data analysis, the center will help in shaping future public health protocols by tracking information as it relates to demographics, vaccine efficacy, new case numbers, hospitalizations, emerging variants, and surge predictions as federal and state officials continue to navigate new phases of the pandemic (per The Washington Post).
Not only will the center inform public policy needs, but experts will also be able to provide guidance regarding everyday decisions faced by the general public.
Information services for government officials and the general public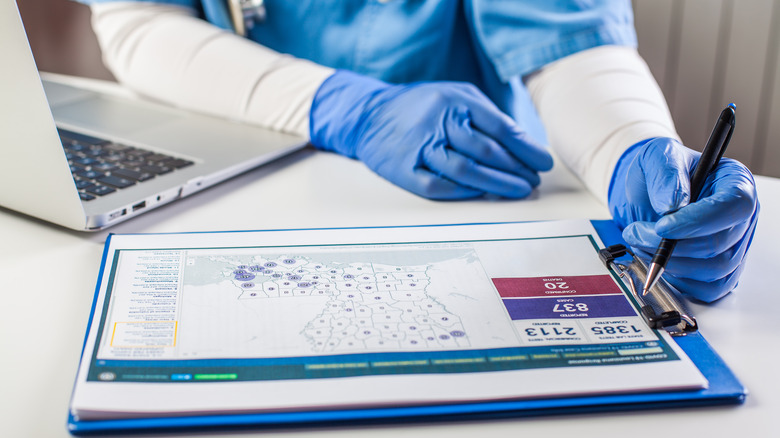 Cryptographer/Shutterstock
Epidemiologist Caitlin Rivers outlines the kinds of questions the center will work to answer for the general public, stating, "We would love to be able for people to look to us to say, 'I'm about to commute on the Red Line. ... Should I bring a mask based on what's happening with respiratory disease in my community? Should I have my birthday party outside or inside?'" (via The Washington Post).
To date, a collective $26 million has been dispensed between academic institutions and federal agencies to better develop the center's forecasting techniques (per CNN). As the first infectious disease surveillance system of its kind in the U.S., staff are centering their efforts around prediction, information, and innovation.
While the center will require time and continued funding to grow and adapt to the ever-changing nature of the pandemic, many believe these informative tracking measures are long overdue. Director of operations for the new center Dylan George acknowledged this last year at the start of the center's development, saying, "The Center will provide critical information to communities so we can respond efficiently and effectively. The U.S. desperately needs this capability, and I am grateful for the opportunity to help build it" (via CNN).