Ethan Zohn: A Survivor In More Ways Than One – Exclusive Interview
Paul Archuleta/Getty Images
You may know Ethan Zohn as a three-time "Survivor" competitor. But in addition to winning "Survivor: Africa," competing on "Survivor: All-Stars "and "Survivor: Winners at War," he's a two-time cancer survivor, a cannabis aficionado, a former professional soccer player, and an inspirational speaker. Whew.
Zohn sat down with Health Digest for a chat about his Boston Marathon ambitions and mental health, as well as the ways cannabis and exercise have contributed to his overall wellness, and even his experiences competing on "Survivor." 
Zohn's down-to-earth demeanor and willingness to think outside of the well-structured lines of society are what make him the survivalist juggernaut he is. If you are struggling to summon your own internal strength, take a page out of Zohn's book. His willingness to discuss his heartbreaking cancer diagnosis and subsequent "crushing" of the disease may make even the most dedicated couch potato consider running a marathon. 
AKTIV Against Cancer's overarching mission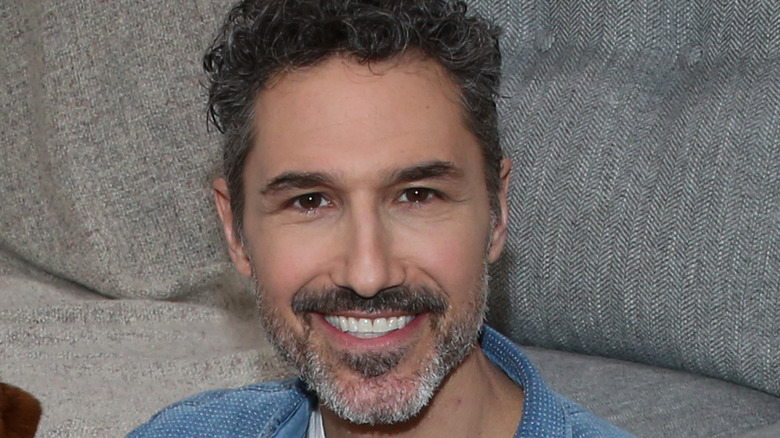 Paul Archuleta/Getty Images
So you just announced that you're running the Boston Marathon? 
About a month ago, I announced that I'm running the Boston Marathon to celebrate being 10 years in remission from Hodgkin's lymphoma, and I'm partnering with Trulieve Cannabis as the brand ambassador for Momenta, which is really exciting. And [I'm] running to raise awareness for AKTIV Against Cancer, whose mission is to ensure that exercise is an integral part of cancer treatments.
Is AKTIV Against Cancer's mission to incorporate exercise into post-cancer treatment, or during cancer treatment?
A little bit of both actually. AKTIV Against Cancer is an organization founded by Grete Waitz, who is a nine-time New York City Marathon champion. And she was diagnosed with breast cancer. [She] ended up passing away a little while ago, unfortunately. However, she created AKTIV Against Cancer. And they actually have cancer-specific gyms all throughout Norway. When they brought AKTIV Against Cancer to the United States, they're focusing a little bit more on research. So what's happening now is they're researching the effects of exercise on tumor reduction as well as how the body interacts with chemotherapy while exercising. 
So for me, I grew up as an athlete, competitive soccer player, and so fitness and exercise have always been a huge part of my life. And when I was diagnosed, I just gravitated toward exercise. It wasn't a research thing. It wasn't a medical thing. I just felt comfortable. For me, exercise is freedom. When I can put on a pair of shoes and get out there and just run, it just means I'm alive, I'm free. And I measure my fitness on my running abilities. If I can run a seven-minute mile, I'm in pretty good shape. If I run a 10-minute mile, I need to get in shape. When I was sick, all I wanted to do was just bust out of the hospital room and go running. And so what's really exciting about AKTIV Against Cancer, they actually just gave a $3.3-million grant to Memorial Sloan Kettering in New York City to study the effects of exercise on cancer.
Cancer changed Ethan's relationship with exercise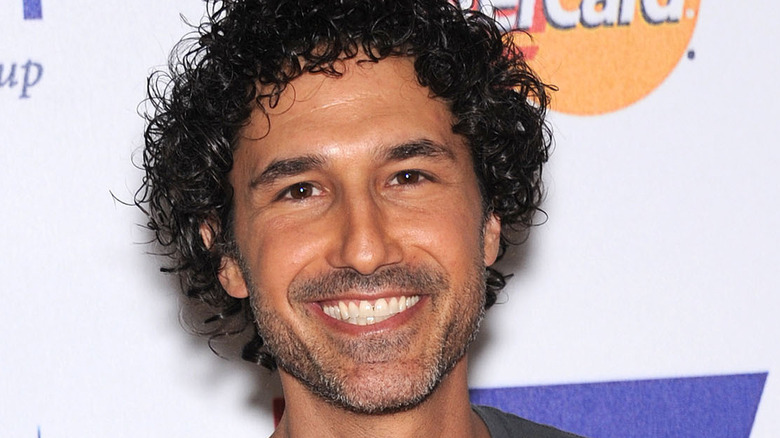 DFree/Shutterstock
While you were going through treatment, did you feel well enough to exercise?
There are times I did feel well enough to exercise, but I definitely had to adjust my expectations on myself on what is deemed exercise. So for me, a walk to Jamba Juice was exercise, yoga, stretching. There were days where I actually would walk to the gym and go inside and not work out. For me, it was about the routine of being consistent, having something to look forward to. And if I felt well enough to exercise, that was important to me. ... And then there were other people out there that were exercising and had cancer, so it was a little bit of a camaraderie, connection-type situation for me when I was doing that. But I also figured out ways to exercise without leaving the house. That was a big part of it.
When you're locked in a hospital room for months at a time, you find ways to stay in shape. So for me, different levels of exercise and doing a 30-minute exercise routine was incredibly daunting. I break that up into six five-minute sessions, that's pretty easy, right? Tick it off throughout the day. And at the end of the day, you're like, oh, I feel like a lazy slob. [But then] you're like, oh my God, no — I just worked out six times. Mentally, that helped me get back into the rhythm of things and helped myself structure a day, get through the day.
The Boston Marathon: Then and now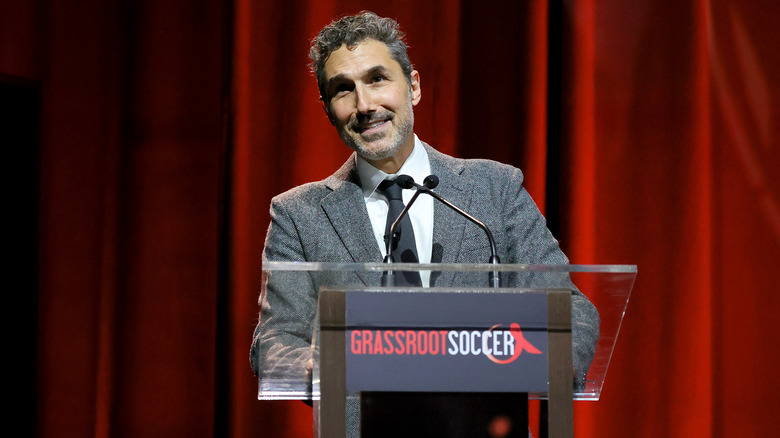 Mike Coppola/Getty Images
So, [the] Boston Marathon is coming up. How are you feeling fitness-wise? How are [you] feeling emotionally? 
There's so much wrapped up in this one race that I don't know where to start. I'm celebrating 10 years in remission. That's a big thing. Last time I ran the Boston Marathon was in 2013 to celebrate one year in remission. It was the year the bombs happened. So I was pulled off the course at Mile 24. So to be able to return to Boston, where I grew up, to run the Boston Marathon 10 years after this time that I ran it. And obviously, it's representing so much and to be able to partner with Trulieve Cannabis and AKTIV, it just means so much to me and [I'm] really excited.
Fitness-wise, I'm feeling okay. I've been training, I've put in the time, but it's always a challenge on race day. You don't know what the weather's going to be like, how I'm going to feel, but I know the crowd and just the excitement is just going to carry me through the race.
Do you feel comfortable talking about the last time you ran Boston, as far as what was your experience getting pulled off the course? Were you aware of what was happening?
So, I was running, like I said, I was running a race to celebrate being one year in remission. I was, at that time, running for an organization called Grassroots Soccer, which is an organization I helped co-found with the money from "Survivor." So we had a team of runners in the race. We had about, I think we had eight or 10 runners in the race. I actually didn't know the bomb went off. Here I was running, and we heard something, but you didn't know what it was. So we just continued on with trying to finish this race. And it wasn't until, literally, people pulled us off the course — barricades, policemen. And what was scary was just the chaos, the uncertainty, the lack of information at the time. Cellphones were cut off. I had no way to get home at that moment.
Everyone was scared. I didn't know if people were injured. Other members of my team were injured. So it was just, obviously, a really horrible situation on top of something that, in theory, should [have been] a beautiful moment for so many people. It was scary. And on the flip side, I was so impressed with how Boston responded and the world came together. 
I'm excited to return to finish the race and ... these races are a collection of so many incredible people from all over the world coming together for a common cause and to achieve a common goal. So just to be part of that is pretty awesome.
Do you have a pace goal?
Well, my secret pace goal — which is now not a secret because I'm telling you — is four hours and 20 minutes. Just because it's a good number in the whole cannabis world. I don't know if I'm going to be able to hit that goal. My realistic goal is between four and five hours, let's put it that way.
The balance of finding strength while enduring cancer treatment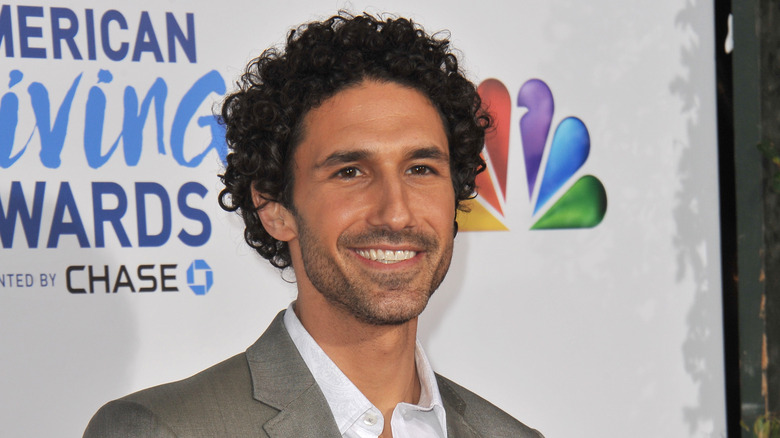 Featureflash Photo Agency/Shutterstock
What was your driving force throughout training, and what kind of mantra or mindset are you bringing for race day?
My mindset, a lot of what I do in my life, I really love to use sports to deliver important messages around health. I did [that] with soccer. I've done it with Leukemia & Lymphoma Society and Team in Training. So this is no different, where my goal is to educate those out there about the benefits of cannabis, especially [for those] going through cancer, but obviously as to incorporate into your everyday wellness. Because I struggle with mental health and anxiety issues, so for me, cannabis has been a huge help. When I was going through [cancer treatment], they were pumping me full of synthetic medicine. I was taking Xanax for anxiety, Ativan for a little bit of nausea, Percocet for pain, Lunesta to go to sleep, then I'd be ripping an Adderall in the morning just to get enough energy to go to the doctors to get more blood tests. And just that cycle is consuming. And I hated it.
[At] the peak of the opioid crisis, [I was] afraid to become addicted to this stuff. So for me, I was just looking for alternate ways to supplement some of these synthetic medicines with plant-based wellness. Trust me, chemotherapy, radiation — they saved my life. I'm a huge fan of Western medicine. However, I think there are other ways to help mitigate some of the side effects. So when I first started getting into cannabis ... cannabis wasn't legal. Medical cannabis wasn't legal. No trained oncologist or resident nurse at Sloan Kettering [was] educating me on how to use cannabis with cancer. So here I was: bald with chemo, mask, gloves, I'm on the streets of New York City talking to a drug dealer. This guy's selling everything, not just cannabis. And I didn't know if there's mold or [if it's] sprayed with pesticides.
And here I am doing illegal activity on top of a fricking stressful cancer diagnosis just to get some medicine that's going to make me feel better. And so, at that time, I was like, I want to educate people. I want to help other folks in my situation. And then, after cancer, that's when I really found a lot more help with cannabis and CBD and to integrate it in my daily life as part of my daily wellness activities.
Ethan's journey to mental wellbeing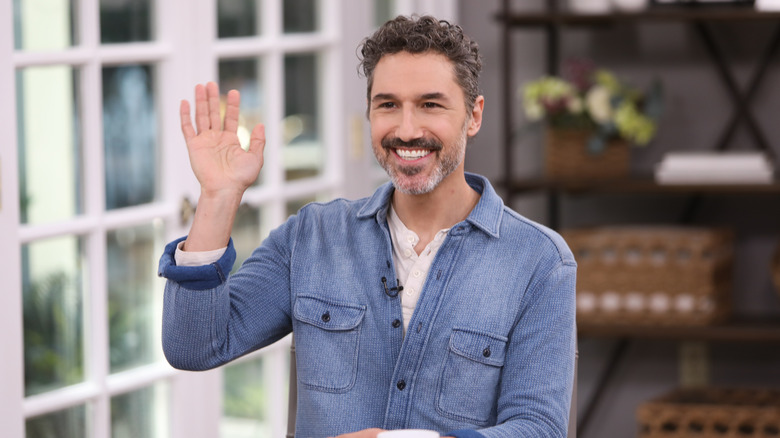 Paul Archuleta/Getty Images
Aside from cannabis, what steps do you take for mental health and mental wellbeing now?
I tried everything because I went through cancer, I had a stem cell transplant. I relapsed, I had to go through it all again, got a second stem cell transplant. So in between, I was running out of options. I stopped. I was scared. I was afraid. [I] didn't want to die, obviously. As a patient, it's really hard to articulate what it feels like to be seriously ill, right, have a positive outlook, rah-rah, but when your entire team of doctors tries multiple ways of healing you that don't work, you panic. You freak out. I just was craving survival and I didn't know what to do.
So I leaned a little bit into a lot of different alternative therapy. I did meditation, visualization, yoga, Reiki, acupuncture. I met with some Haitian lady who spit on my face in the basement of some Brooklyn apartment. We went to a color therapist. I traveled to Bali with past life regression, laughing, yoga. I went to healers and ... I tried everything because I was flipping out.
So I'm a big fan, I don't know what worked. Something worked. It took me four hours just to leave the house today because I [have] to go through every single thing because something worked. I don't know what it was, but something cured the cancer. And I still don't know. So it's everything for me right now. But in today's world, I definitely exercise. I eat well.
I've incorporated cannabis and CBD into my life. I still do a little bit meditation-type work. Definitely a lot of visualization, especially coming up for the Boston Marathon. I've watched a seven-minute sped-up version of the course where I can visualize and just see myself on the course. And that, for me, has been pretty helpful in terms of my, I guess, daily wellness.
The parallels between Survivor, cancer, and running a marathon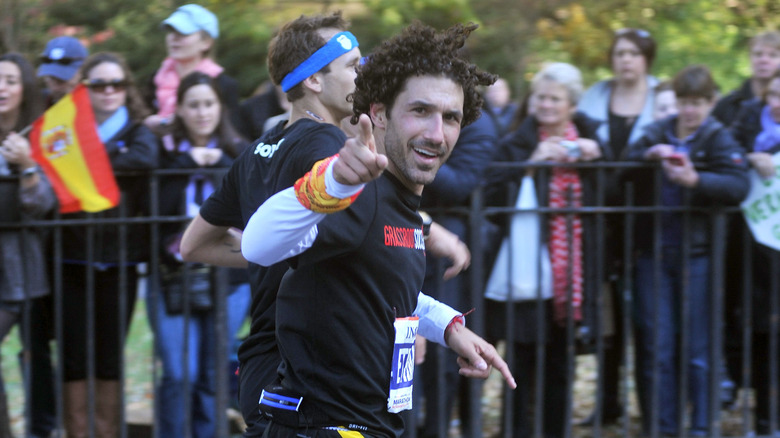 Henry S. Dziekan Iii/Getty Images
Long-distance running is so mental, right? And I imagine that a lot of your time on "Survivor" was also super mentally [demanding]. So, what kept you going on "Survivor" when you were tempted to stop? And does that translate to the marathon?
I think "Survivor" is the greatest game on the earth. It's the game that touches every part of you as a human being — mental, physical, social, spiritual, environmental, even financial because you're winning some money. Same with cancer. Cancer is a disease that touches every part of you as a human being. And so, there's no comparison between "Survivor" and cancer when you're playing for a million bucks [versus] when you're playing for your life.
However, going on this show, I was able to learn a lot about myself, push my body to the absolute limit because here you are: 39 days with no food, no water, no support systems, no money, ATMs, WiFi, nothing. All that you had with you were your clothes on your back. So to be able to go through that experience and know that your body is pretty capable ... your body's capable to survive in crazy situations.
I think that gave me a lot of confidence going into something like cancer where I know my body's going to be okay. It's going to take a beating, but in the end, it'll be okay and I'll bounce back. Same with the marathon, right? Cancer is not a sprint. It's a marathon. There's a beginning, there's a middle, there's an end. Same with the marathon. And so when I get through those hard moments, I will definitely be tapping into the same strategies I was using on "Survivor," I was using to get through cancer, using get through some tough moments out there on the course. I do mantras that I repeat in my mind when I'm going through scary situations. I worked with them going through cancer. Some in a different language. I don't even know really what they mean, but I say them, and they're rhythmic, and they keep me going. And just putting those good words out in the world helps me focus.
Do you have any mantras that you'd like to share?
[The mantras are] the Green Tara [and] Medicine Buddha. I met with a Buddhist monk when I was going through my treatments the second time. Like I said, I was doing everything. And he gave me these mantras and they just stuck with me and so I just, when I'm in a really dark place or I was getting my radiation or I'm stuck in a chemo fog, I would dip into these mantras and they'd just help me get through those crazy dark moments.
Being on Survivor for a second time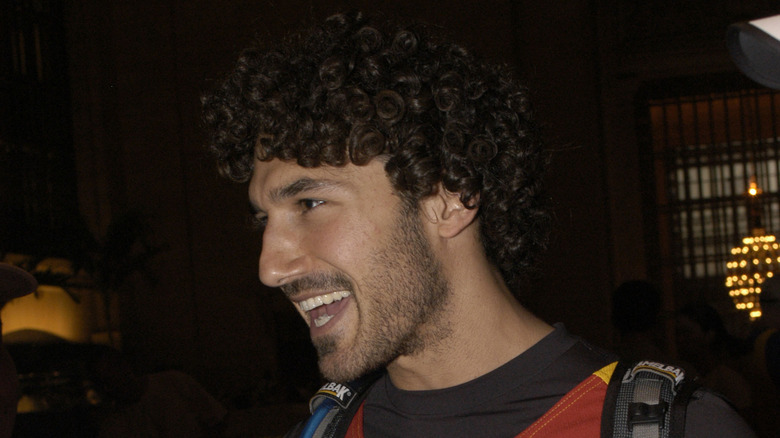 Myrna Suarez/Getty Images
What motivated you to go on "Survivor" again almost 20 years [after you first competed]? As a cancer survivor?
So many things motivated that. ... I got asked to participate in "Survivor" Season 40, which was when they asked back 20 of the most popular winners of all time, not to compete for $1 million, but $2 million dollars. ... I was literally on my couch in New Hampshire eating Doritos, probably smoking a joint, I have no idea. And I'm like, "Oh my God, I'm going to have to train for this thing right now. You crazy?" But what motivated me was exactly that. I actually was in my stem cell transplant in 2010 when "Survivor: Heroes vs. Villains" was on. And I was watching it in my hospital room saying if I get out of this alive, if I get myself healthy enough again, I'm going to go play "Survivor" again. So that was always a goal for me to survive, I guess you can say. 
It took me 16 years to get to a place where I was ready mentally, spiritually, physically to go play the game of "Survivor" again. But it wasn't an easy choice because the game of "Survivor" itself is incredibly stressful. You're not eating. You're not sleeping. There's cold weather. The mental stress was something. I just didn't know if I would be able to handle [it].
And I didn't have a good go at it. I'm not going to lie, it was a tough season for me. [It was filmed] on this place called the Edge of Extinction, which is literally the edge of extinction. You're withering away in the South Pacific. It's purgatory. And the last time I felt that way, the last time I looked that way, the last time I was having thoughts of the same was when I was sick. So it brought me right back to a place that was really scary for me. And now, I'm surrounded by people who I'm supposed to be friends with, but I can't be friends with them because friendship is based on trust. You can't trust anyone out there.
I was so alone and so isolated from the world, from these people. And then you're going through "Survivor" and then you got my whole fricking world of anxiety on top of that. So it was a difficult game to play for me this time around. However, going into it, I did have some strategies in place on how to get myself out of those moments. So I definitely tapped into some mental health techniques to keep me sane out there.
Competing with the added stress of being a cancer survivor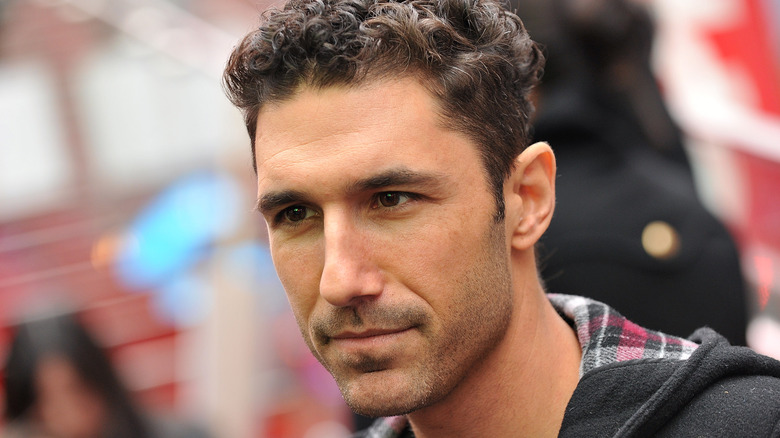 Joe Corrigan/Getty Images
Putting yourself in this situation with "Survivor," did you worry that your body was more fragile because of the cancer? [Or that you're putting yourself] in a bad head space and that's going to create cancer again?
The biggest concern. It was the biggest concern because I know, just based on readings, that when you're in a high-stress situation, [it] could give the cancer the opportunity to grow, right? When your body and your immune system is on the low end, it could be a potential area for cancer to come back. Whether that's a rational thought or really could happen in a quick 30 days on the game of "Survivor," I don't know, but it was definitely going through my mind. And those were some of the feelings and thoughts I was having out there, because it gets dark at 5:00 p.m. It gets light around 6:00 a.m. And so you have all that time in your own head just to think, and sit, and suffer with your own thoughts.
And so if you aren't distracted by a cellphone or TV or you can't take some cannabis or go munch on something, when you're just by yourself in your own head for an extended period of time, that for me — and for, I think, a lot of cancer survivors — is difficult, right? The worst situations possible. I thought I was giving myself cancer. I was convinced I was giving myself cancer. Obviously I went through plenty of medical and I was cleared completely to go out there. In hindsight, I don't think it really affected me. I'm still healthy today. I'm healthy. I'm running the marathon, like I said. But yeah, those thoughts definitely went through my mind. It does still today. That's something I battle with frequently. And I feel there were times I didn't want to put anything in my mouth because food was the enemy. Because, you got to eat this. You can't eat that. Take this vitamin. Drink that substance. Everything you do, you think around cancer. And so it's hard to get out of that.
Ethan's thoughts on "Survivor Season 42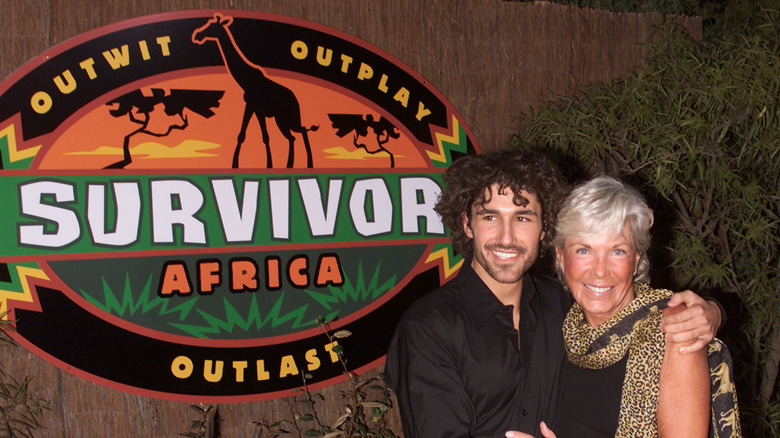 Kevin Winter/Getty Images
The past two seasons of "Survivor" have introduced more dramatic twists and challenges than ever. How do you think you would do on the latest season right now?
Well, I mean it's only 26 days, so I feel like anyone can last 26 days. Whether you've had cancer or not, or you're the strongest person in the world, the weakest person in the world, it doesn't matter. So that's one thing. I don't think the game is better or worse. I just think it's different. But I feel that an average player or below average player can go far in the game because of all those [twists] you mentioned: clues, idols, nullifiers, advantages, disadvantages, ways to get back in the game. I mean, on season four, they had a currency which actually [bought] stuff out there with these fire tokens. So I love what "Survivor" does to keep it fresh and exciting and new. However, I just think there's a lot there. The aspect of surviving isn't a priority anymore. I'm an old-school player. I played way back in the day. And so I gravitate toward the old-school style of play. I don't think it works in today's game. It's clear that if you watch season 40, the old-school players got knocked off one through nine right off the bat.
In the way information is shared, the speed at which the game is played, it's just at a different level right now. And like I said, I don't know if it's better or worse. It's just different. And so, my skillset, I feel I'm good at surviving. I feel I can out-starve anyone out there. So, those things are removed a little bit when you add all these other impulses into the game.
Who do you think is playing the best game this season?
Jonathan, obviously, is dominating all these challenges. However, he's definitely put a target on his back because he is so dominant. I think Drea is playing a good game right now. I like Mike, the older guy. I think he's playing a decent game right now. But to be honest, my picks for winners have already been voted off. I thought Zach was going to do good, and I thought Jenny was going to do good. And they're both gone. And then the leukemia survivor, Daniel, he already got voted off. Those are my three money on and they're gone. So don't trust the thing I say basically.
Lions, Cape buffalos, and producers, oh my!
Andy Kropa/Getty Images
What was the wildest part about being on "Survivor" the first time or the second time?
Ooh. For me, the wildest part, it's the social experiment of people. "Survivor" [is] a game of relationships. It's one big 39-day networking event. It's how you can sell yourself and your ideas to these other people around you. So to be able to do that in such a way where you bond with these people, yet you vote them out, and you vote them out in such a way where they like you enough, where they respect you enough, where they come back and they want to give you a million dollars. That, in itself, for me is awesome. And to be able to do that on the world stage with millions of people watching ... [the] high-stakes situation, pressure, that's what I thrived on. I enjoyed that aspect of the game, the physical part of it, the mental, the spiritual. All that stuff I love.
But for me, on Africa, I was surprised at how little, I guess, oversight they gave. They literally plopped us down there and they said, "All right, go." There's lions out there. There's Cape buffaloes. We had to find our own water. I thought there'd be a lot more production stepping in on what to do, where to go, how to do this. Uh-uh. It was none of that stuff. It was literally figure this out on your own. You are surviving. There's a real threat [of] animals here. You could die. On the show of "Survivor," they'll let you get as close to possible to dying without letting you die. And then they might step in. But that was the wildest part for me.
How tragedy can inspire you to live life to the fullest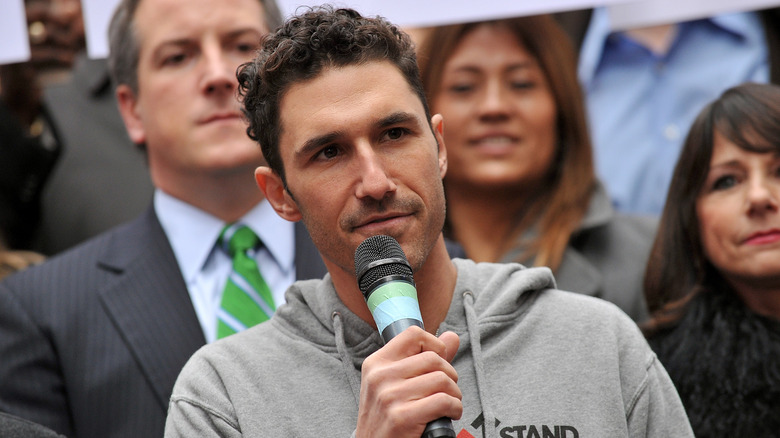 Joe Corrigan/Getty Images
What advice would you give other 'cancer crushers' or anybody going through cancer treatment right now?
That's always a very difficult question. No one really knows what going through cancer is like. It's different for each person. And you won't really know what that's like unless you go through it yourself. But I think it's not a linear path. And I think the general perception of cancer in this world is that there's winners, and there's losers. Either win against cancer and stay alive, or you lose against cancer and you die. But the reality of the situation, in my situation, is that there are millions of people out there living with cancer, living with the fear that the cancer may come back. I think that's okay too. So I feel that whatever you're feeling right now in the cancer journey is the right way to feel as long as you make sure that today is better than yesterday, and tomorrow's better than today. I think you'll be okay.
And for me, when I was going through cancer, I really tried. I live my life by making sure to never let a crisis go to waste because it's an opportunity to do some really important things. So even in the middle of my crisis, I could use that and turn it outward to help others. The most effective tool we have as a cancer community is to share our stories. The more stories, the more people know what it's really like, the more progress can be made, the research, the fundraising.  
When you're diagnosed with cancer, everything in your life up until that point is, all of a sudden, in a microscope. And you get to look at your life and reassess your life. And I think that's a gift. I think the ability to look at your life and make adjustments, figure out what's working, what's not working, love, money, work. It's a real opportunity to look at yourself, look at your life and actually ... when you're getting chemo and you're like, if I make it out alive, I'm going to do X, Y, and Z. Well, now you can actually do it. You've had the opportunity to look at your life, and reflect, and assess, and adapt, and adjust. So when you do get out of this and on the other side of this horrible diagnosis, there's hope, and the resilience, and then you can just dive into that, live a life that you are proud of.
Cannabis and recovery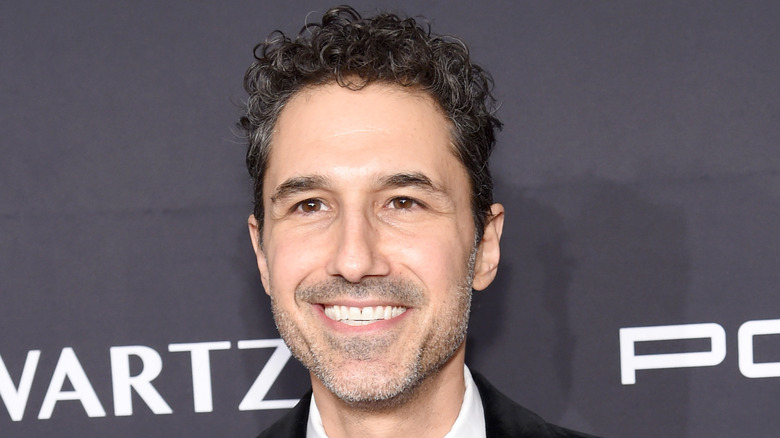 Jamie Mccarthy/Getty Images
I would love for you to freestyle for two minutes about cannabis and how it contributes to [your] recovery, what your relationship with it is it right now.
Growing up as an athlete, I played professional soccer, I never touched the stuff. It just wasn't part of my life. I mean, maybe I tried it second semester my senior year, don't tell my mom, but ... That was the most difficult part of this whole thing for me is I had to come out to my mom that I use cannabis. 
I never really touched the stuff, but obviously I knew of the benefits. So, for me, incorporating cannabis into my everyday life, and especially through exercise, was a new experience coming into this marathon. I'd always kept them separate. The exercise and the cannabis, just in two different areas. However, I've been experimenting with it and I've found it has been beneficial for me. This brand, Momenta, it's the in-house everyday wellness brand for Trulieve Cannabis. They have a whole line of products and I've mostly been using [Momenta]. But I feel that when you're an athlete and you try to get into the zone, I feel [cannabis] helps me get into the zone a little bit quicker. It helps me focus. It helps me lock into whatever I'm doing at that moment. I'm not getting totally blasted here. We're talking [a] low dose, 5 milligram ... I don't smoke anything. I only eat it. And then with Momenta, they have the THC-infused pain cream and a THC-infused cooling gel, which I'm a big fan of for post-race recovery. And they also make these ratio products, which means a one-to-one, meaning one part THC, one part CBD. So I tap into that for recovery because I feel the CBD is good for inflammation and relaxation. The THC just helps you relax a little bit more. That's been very helpful for me, my training.
So, you were using cannabis medicinally while you were going through cancer treatment. Was that mostly for nausea, for sleep? Were you smoking it then or were you still ingesting it?
So when I was using cannabis for cancer, it was [to] try to take the place of some of the meds that I was already on. So basically [I used it for] sleep, appetite stimulant, pain, definitely mood. I was not a nice guy to be around. It has definitely improved my mood ... the people around me enjoyed being around me a little bit more, put it that way. And I would [sometimes] vaporize it. So I'd start with the flower, and I'd buy, it was a tabletop vaporizer at the time. This is before they had vape pens and all this ... all the technology didn't even exist yet, so old-school. But my main source was ingesting it through whether it was a cookie or a brownie-type situation.
Watch "Survivor" Seasons 3 and 40, streaming on Paramount Plus. You can keep up with AKTIV Against Cancer and Trulieve Cannabis, or Ethan's other projects by visiting his website, EthanZohn.com.