Study Finds Legal Access To Marijuana Lowers Prescription Drug Use For Pain, Anxiety, And More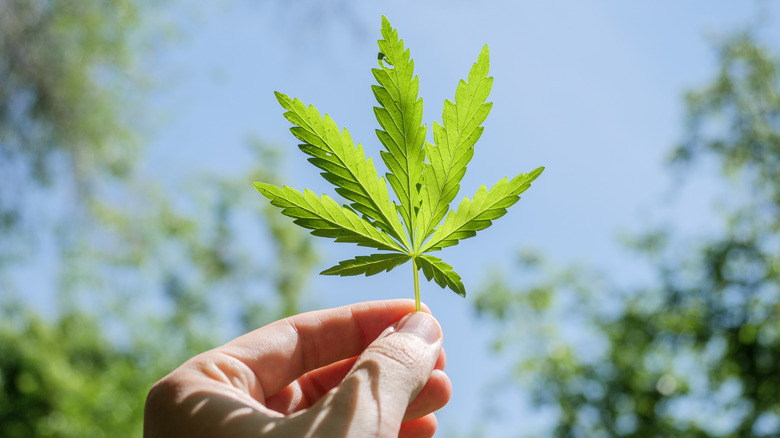 Aleksandr Porvatkin/Shutterstock
Society's relationship with marijuana has ebbed and flowed throughout the centuries. The benefits of cannabis were first mentioned as far back as 2900 B.C., and its use continued throughout the world until the United States criminalized it in the 20th century (via Britannica). The plant has since made a big comeback in the U.S., however, with 18 states now legalizing recreational marijuana and 37 states legalizing it for medicinal purposes, per U.S. News and World Report.
Although more and more states are legalizing medicinal and recreational marijuana, it's still considered federally illegal in the U.S., which limits the research that can be done on it. But the studies that have been conducted point to a variety of benefits that cannabis provides. 2014 research published in the Hawai'i Journal of Medicine & Public Health found that marijuana can help ease chronic pain, reduce anxiety, and can also improve sleep quality. Now, new research has also discovered that these benefits are having a positive ripple effect on users' dependency on prescription medication.
Access to marijuana may lead to decreased dependence on prescription medications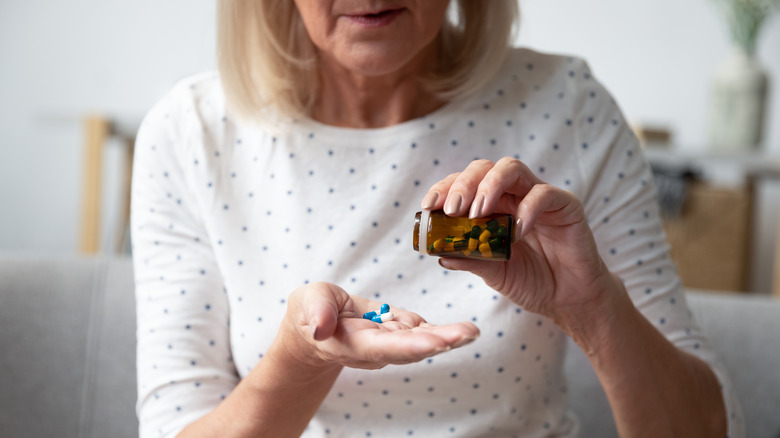 fizkes/Shutterstock
Research published in Health Economics has found that when people are given legal access to marijuana, it may lower their need for prescription medication. The study took a look at prescriptions of people enrolled in Medicaid between 2011 and 2019. Researchers found that the states where recreational marijuana was legal had a significant decrease in prescriptions for a variety of conditions including chronic pain, anxiety, depression, sleep problems, psychosis, and seizures.
This research not only provides promising insight into the benefits cannabis has on decreasing people's dependence on potentially addictive prescription drugs but may also have a positive impact on the economy. Study author Shyam Raman explained to U.S. News and World Report, "The reductions in drug utilization that we find could lead to significant cost savings for state Medicaid programs. The results also indicate an opportunity to reduce the harm that can come with the dangerous side effects associated with some prescription drugs."