The Surprising Thing Antidepressants Can't Do For You, According To Researchers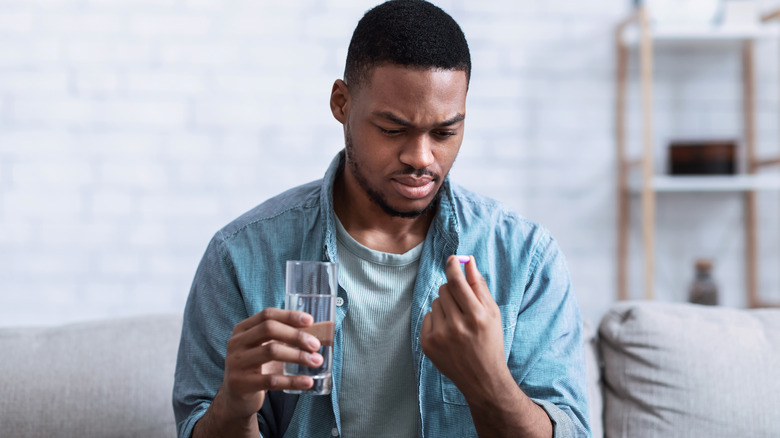 Prostock-studio/Shutterstock
Affecting both our physical and mental health, symptoms of depression can include sadness, decreased energy, difficulty thinking, changes in appetite, and a loss of interest in previously enjoyed activities, amongst others, reports the American Psychiatric Association (APA). Because depression can impact our overall quality of life, psychotherapy and medication are common treatment methods used to relieve symptoms in patients. 
Between 2015 to 2018, the U.S. Centers for Disease Control and Prevention (CDC) reports that more than 13% of adults had taken antidepressants within the last 30 days. Designed to alter an imbalance of neurotransmitters in the brain, clinical psychologist Eric Endlich tells WebMD, "Antidepressants can help jump-start mood and give people the boost they need to get over the symptoms of their depression."
While deemed an effective treatment method, new research published in the scientific journal PLOS ONE reveals that the use of antidepressants may not offer significant long-term benefits.
Antidepressants may not improve quality of life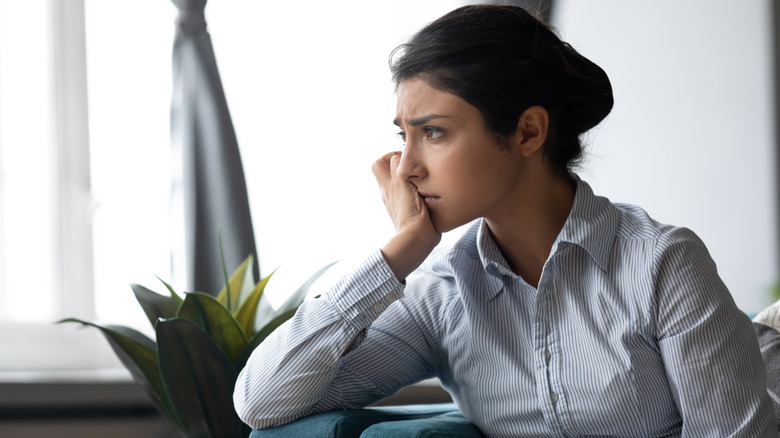 fizkes/Shutterstock
Researchers analyzed data collected through the United States' Medical Expenditures Panel Survey between 2005 and 2016 (via PLOS ONE). This longitudinal study examined non-institutionalized patients 18 years of age or older who had been diagnosed with depression. The survey revealed that out of the more than 17 million adults newly diagnosed with depression each year, almost 60% were being treated with prescription antidepressants, reports HealthDay. 
Over the course of a 2-year follow-up period, researchers measured respondents' quality of life — things like physical functioning, physical limitations, fatigue, energy levels, and pain. Mental health issues were also tracked, including the ability to socialize, limitations due to emotional problems, psychological distress and overall well-being. By the end of the follow-up period, participants treated with antidepressants reported feeling no improvements in their physical or mental quality of life any more than those who had not been prescribed medication (per Healthday).
President of the preventive medicine advocacy organization True Health Initiative Dr. David Katz who was not associated with the study, comments on these findings, stating via HealthDay, "antidepressant drugs tend to be only nominally effective, even in the short term." Therefore, while antidepressants need not be ruled out as a form of mental health treatment, researchers of the study feel their findings support the need for combined treatment methods for depression disorder versus solely relying on these medications to improve a patient's overall quality of life.