The Latest On The Severe Hepatitis Outbreak In Children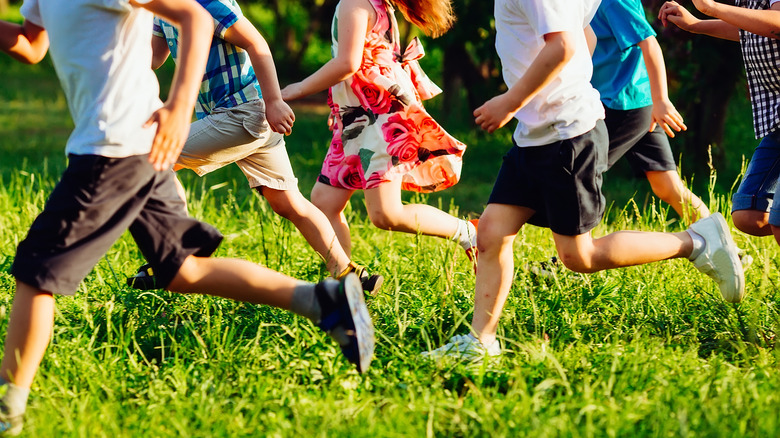 David Tadevosian/Shutterstock
Between the United Kingdom, the United States, Spain, Israel, Denmark, Ireland, The Netherlands, Italy, Norway, France, Romania, and Belgium, the World Health Organization (WHO) reports that as of April 21, at least 169 cases of acute hepatitis have been detected in children as young as 1-month-old to 16 years of age.
Hepatitis is a viral infection characterized by inflammation of the liver, according to the National Institute of Diabetes and Digestive and Kidney Diseases (NIDDK). According to the WHO, abdominal pain, diarrhea, vomiting, elevated levels of liver enzymes, and jaundice were among symptoms reported in identified cases thus far. As a serious health condition, hepatitis can cause severe complications including liver damage, liver failure, and cancer if left untreated (via MedlinePlus).
To date, none of the virus strains typically associated with acute hepatitis — particularly the A and E viruses (via NIDDK) — have been found in reported cases. Rather, the WHO announced that the adenovirus has been identified in at least 74 infected individuals.
Adenovirus detected among a number of reported cases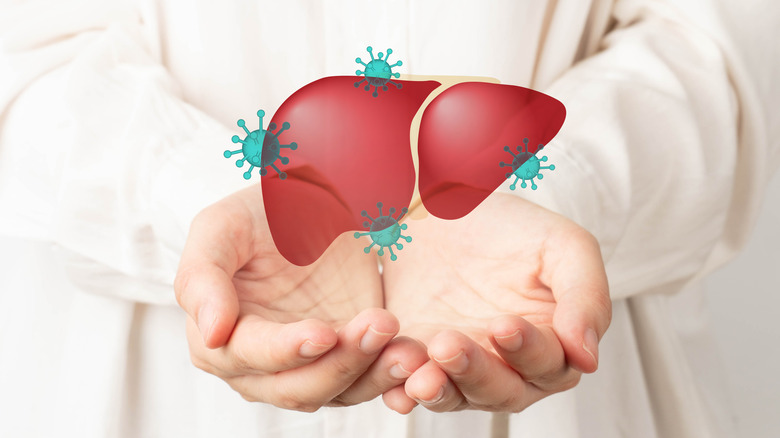 Orawan Pattarawimonchai/Shutterstock
The adenovirus — associated with the common cold — is transferred through direct contact, cough or sneeze particles of those infected, or through commonly touched surfaces, reports the U.S. Centers for Disease Control and Prevention (CDC). Symptoms of viral infection include fever, sore throat, pink eye, pneumonia, bronchitis, and diarrhea. Able to infect anyone of any age, the WHO reports that liver transplants were required in 10% of child cases and there has been one death to date.
At this time, health officials cannot confirm the adenovirus as causation of the outbreak. Pediatric infectious diseases specialist Dr. Anupama Kalaskar elaborates, telling Medical News Today, ​"We are still learning more about what exactly has led to the known cases. It's true that a specific strain of adenovirus (41) has been identified in the majority of cases, but if and how this has possibly triggered the illness is not yet known." Further testing is needed in order to accurately determine a cause.
In their public statement, the WHO announced they are working closely with the European Centre for Disease Prevention and Control (ECDC) to collect more data from countries with identified cases. Additional measures being implemented include environmental and food toxicity testing, tracking exposure histories, and enhanced surveillance efforts.