Which Therapies Are Being Tested To Treat Long COVID?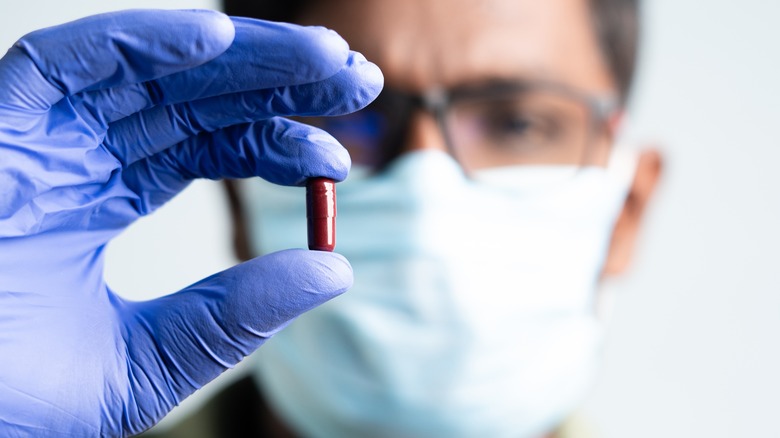 WESTOCK PRODUCTIONS/Shutterstock
As if symptoms of COVID-19 weren't rough enough on your physical as well as your mental health, up to 30% of people may end up with long COVID which can last for several months or more (via Healthline). According to UC Davis Health, long COVID often occurs even after the patient tests negative for the virus and can include symptoms such as shortness of breath and chest pain, fatigue, brain fog, sleep difficulties, changes in mood, stomach pains, and diarrhea.
The causes for long COVID are not entirely clear, but it could be due to small remnants of the virus remaining in the body or the immune system continuing to fight the virus off even after it has run its course, per UC Davis Health.
According to the co-director of the University of California's COVID Recovery Service, Dr. Jaclyn Leong, long COVID can affect prior COVID patients regardless of how young and healthy they are or how mild their symptoms were, per Healthline.
Because of the far-reaching impact long COVID could potentially have on the population, researchers are working to come up with effective treatment options.
Potential treatment options for long COVID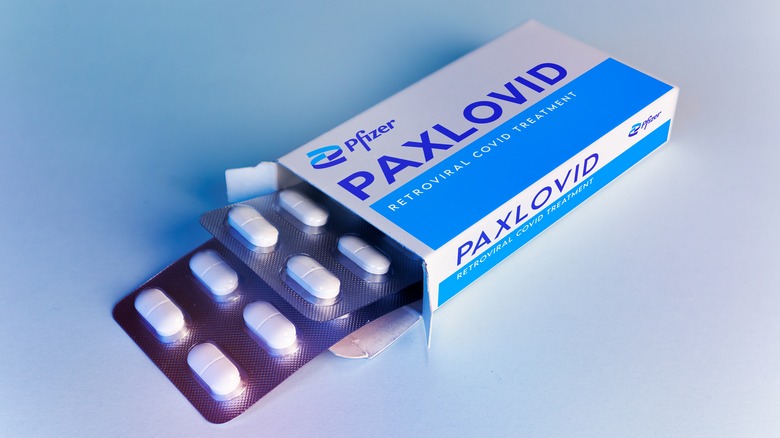 george martin studio/Shutterstock
Although there is not a verified treatment option for long COVID just yet, researchers are continually making discoveries on how to treat it. One promising option is the use of antiviral medications. Reuters reported that two long-haul COVID patients reported significant improvement in their symptoms after using the antiviral treatment Paxlovid. Comprised of two medications, nirmatrelvir and ritonavir, Paxlovid is currently used to help prevent COVID patients from developing severe symptoms, and has been shown to reduce hospitalization and death by up to 89% (via Yale Medicine).
Even though the use of Paxlovid and other antiviral drugs has shown promise in potentially solving the problems of long COVID, there is not enough evidence yet to consider them an established solution. As director of clinical communications at medical app company Epocrates, Dr. Walt Hadikin, told Healthline, "We are just at the beginning of what appears will be a long and often challenging journey when it comes to the care of patients with long COVID. Clinicians will need to be comfortable not having all the answers and be open to the influx of new info, evidence, and guidance over the coming months and years."