The Limitations Of Paxlovid Antiviral Tablets For COVID-19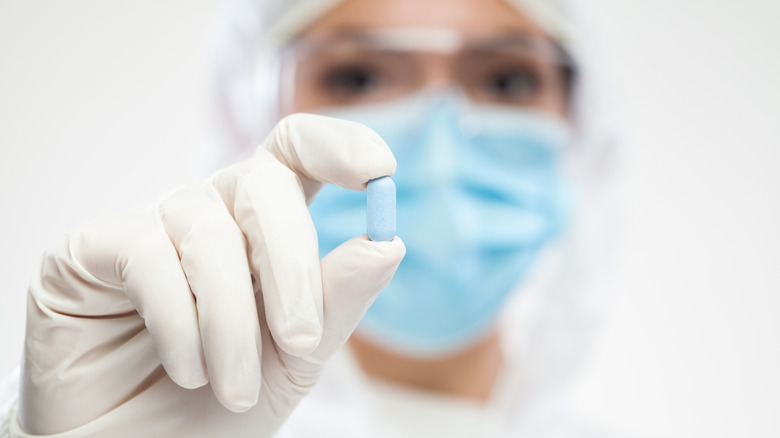 Cryptographer/Shutterstock
As the COVID-19 pandemic swept throughout the world, healthcare providers and medical researchers scrambled to come up with a way to treat and prevent the spread of the virus, as well as mitigate its most severe symptoms. Masks, social distancing, and vaccines all proved to be effective measures for reducing the spread of the virus, while vaccines and antiviral treatments have helped alleviate its most severe symptoms (via Yale Medicine).
One antiviral treatment, in particular, Paxlovid, has been especially effective in alleviating severe symptoms in high-risk COVID patients and helping them avoid having to be hospitalized. Comprised of two antiviral mediations, nirmatrelvir and ritonavir, Paxlovid is a cost-effective treatment that in clinical trials showed an 89% success rate in helping patients avoid hospitalization and death, per Yale Medicine.
While Paxlovid has been shown to have incredible results in reducing the severity of COVID-19 symptoms, there are certain limitations to its power.
Paxlovid doesn't prevent COVID-19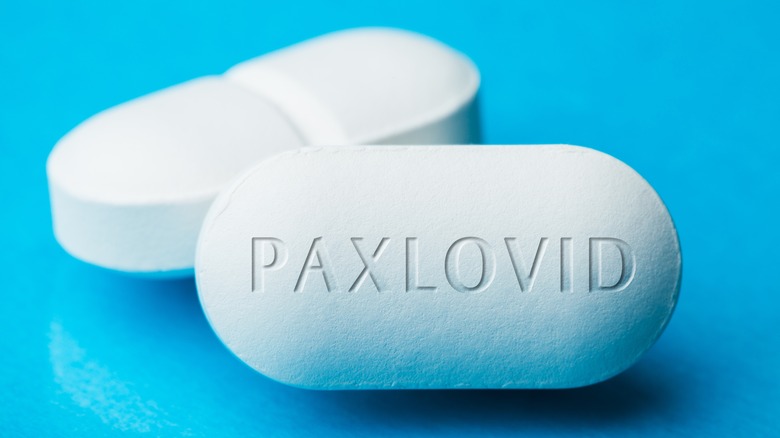 Cryptographer/Shutterstock
While Paxlovid has gained attention for its effectiveness in lessening COVID-19 symptoms, a new study has determined that it cannot actually prevent you from contracting the virus after you have been exposed to it, per Pfizer.
The study was comprised of more than 3,500 participants who were living with someone with COVID-19. The study participants were given either a 5 or a 10-day supply of Paxlovid to be used as post-exposure prophylaxis. The participants who took Paxlovid twice a day for 5 days had a 32% lower risk of developing the virus while those who took the antiviral treatment twice a day for 10 days showed a 37% decreased risk.
Study authors concluded, however, that these results were not strong enough to prove Paxlovid's effectiveness in preventing COVID-19. As Pfizer's CEO Albert Bourla explained, "While we are disappointed in the outcome of this particular study, these results do not impact the strong efficacy and safety data we've observed in our earlier trial for the treatment of COVID-19 patients at high risk of developing severe illness, and we are pleased to see the growing global use of Paxlovid in that population" (via Pfizer).