What Should You Do If You Get COVID-19 While Traveling?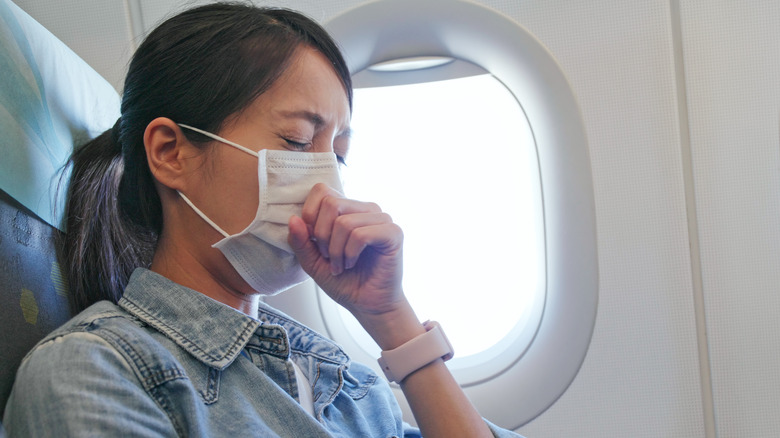 leungchopan/Shutterstock
With summertime fast approaching, many of us are itching for a vacation. If you're considering taking a trip abroad in the near future, it's important to know what to expect in the event that you test positive for COVID-19 while overseas.
A positive COVID-19 test will likely push back your return date. TIME reports that some countries may require the individual to isolate in a quarantine facility, such as designated quarantine hotels. However, it's important to note that subsequent expenses may fall on the traveler rather than insurance companies — including medical care. Therefore, preparation ahead of time is key.
The U.S. Department of State suggests designating a pre-planned budget for lodging expenses, flight ticket change fees, as well as any other unexpected costs (via TIME). Additionally, travelers can take extra precautions by securing travel insurance ahead of time that offers coverage for COVID-19-related expenses. Representatives from the U.S. Travel Insurance Association elaborate, reported via TIME, "Travelers concerned about this potential disruption in their travels should first look for a policy that includes sickness or quarantine as a covered reason, and then determine which benefits quarantine falls under and the limits of those benefits."
Testing requirements for air travel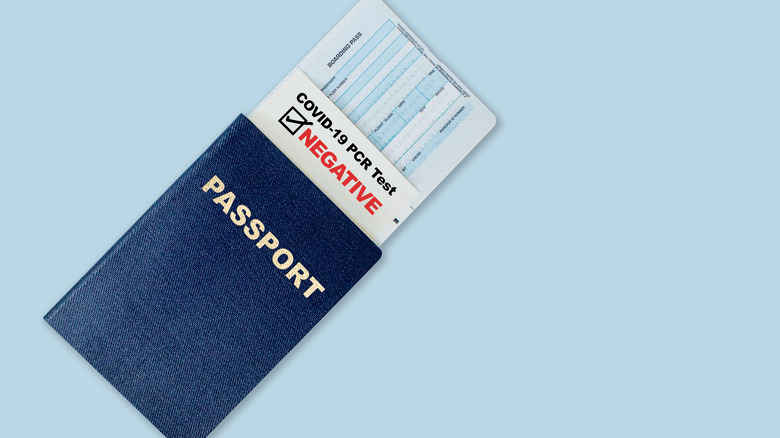 Ronnie Chua/Shutterstock
The U.S. Department of State (DOS) requires all travelers entering the United States to provide proof of a negative COVID-19 test result taken within 24 hours prior to boarding. This applies to all travelers at least two years of age, regardless of vaccination status. This can pose significant challenges for travelers, as PCR tests can continue to produce positive test results for weeks following initial diagnosis (via The Associated Press). In this event, travelers who have tested positive for COVID-19 may be able to seek recovery clearance from a doctor or health official permitting them to board a flight with written documentation. Reach out to your embassy for help locating a doctor.
So what kind of COVID tests are approved for travel? The U.S. Department of State (DOS) writes via their website that both PCR tests and antigen tests are accepted for entry into the United States. As for at-home tests, the guidelines are a bit more extensive. The DOS writes, "A self-test can be used if it meets the requirements of the order including real-time proctoring by a telehealth service affiliated with the manufacturer of the test and that generates a test result that can be reviewed by the airline before boarding."   
By accounting for unforeseen circumstances ahead of time, travelers and their families can stay informed and prepared in the event of COVID-19 infection.