Why Most Parents Aren't Willing To Vaccinate Their Young Children For COVID-19 Just Yet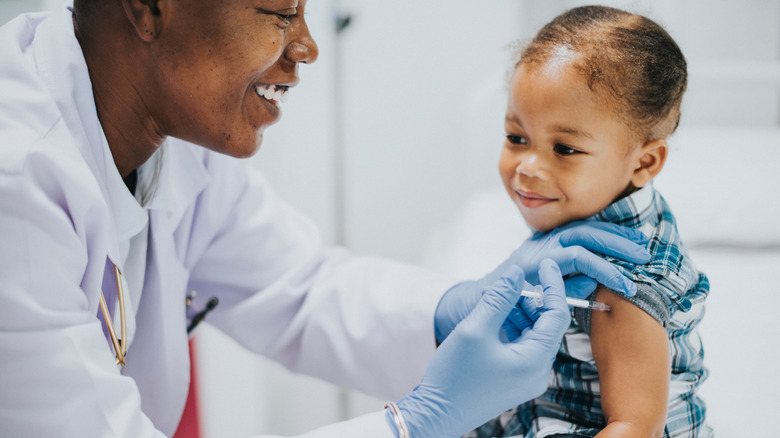 Rawpixel.com/Shutterstock
While vaccines have proven to be an effective measure for stopping the spread of COVID-19 as well as preventing severe symptoms resulting in hospitalizations and death, children under the age of 5 have not yet been eligible to receive them. This is about to change, however, with two popular vaccine manufacturers, Pfizer and Moderna, reporting that their data regarding COVID vaccines for children 5 and under is ready to be evaluated by the U.S. Food and Drug Administration (FDA), per Reuters.
Moderna's chief medical officer Dr. Paul Burton stated in an interview with CBS News that their vaccine was between 89-95% effective in decreasing the need for hospitalizations in children 5 and under. He also touted the safety of the vaccines for this age group, explaining to CBS, "The safety profile we've seen in this vaccine in these very youngest kids is very reassuring — actual rates of safety events even lower than we've seen in the 6-year-olds to 12-year-olds and that's great," (via Reuters).
Even though vaccine manufacturers are assuring the public of the safety and effectiveness of their vaccines for children 5 and under, many parents are reluctant to vaccinate their young children.
Parents are hesitant to vaccinate their children against COVID-19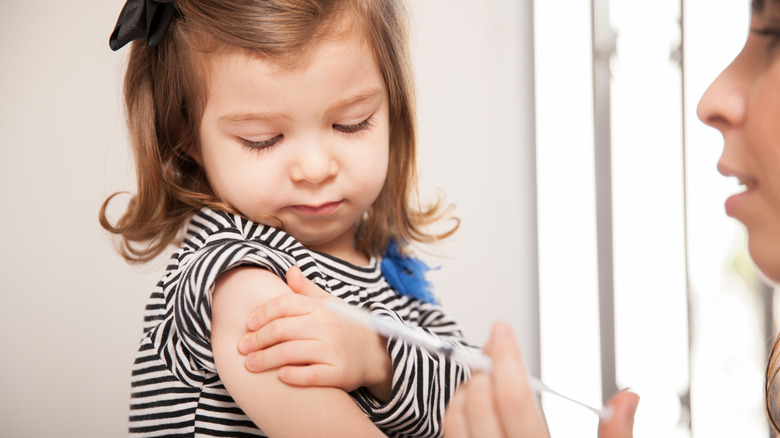 antoniodiaz/Shutterstock
Although Pfizer and Moderna are confident that the FDA will approve their data regarding vaccines for the 5 and under group, many parents are not planning on vaccinating their children because they feel they do not yet know enough about it, per ABC News. A new survey from the Kaiser Family Foundation is reporting that only 1 in 5 parents of children in this age group are prepared to vaccinate their children as soon as it's available. 38% of parents are choosing to wait a bit longer and see how the vaccine affects other children before vaccinating their own. 11% of parents report that they will only vaccinate their child if they are required to do so and 27% of parents do not plan on getting their child vaccinated at all.
ABC News reports that these numbers are similar to other reported data as only about 43% of children who are eligible for the vaccine have received it. It remains to be seen whether or not the lack of child vaccination rates continues, especially since the American Academy of Pediatrics and the Children's Hospital Association are reporting pediatric COVID cases in the U.S. have jumped 61% in the past two weeks with hospitalizations up 21%, per ABC News.