The FDA Restricted J&J's Covid-19 Vaccine Due To This Serious Risk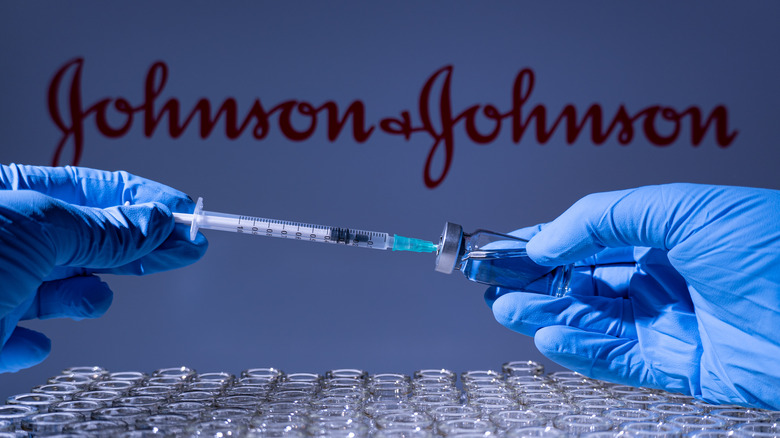 Golden Shrimp/Shutterstock
As health officials continue to keep a close watch on vaccine safety data, the U.S. Food and Drug Administration (FDA) announced Thursday, May 5 in a public statement that they have restricted access to the Johnson & Johnson COVID-19 vaccine. The vaccine's use has now been limited exclusively to those ages 18 and older who are unable to receive the two-dose Pfizer or Moderna vaccines due to medical reasons or personal preference, reports The Associated Press.
The decision comes after investigations into previously reported cases revealed a continued risk for a serious blood clot condition known as thrombosis with thrombocytopenia syndrome (TTS). With 60 TTS cases confirmed by mid-March — nine of which resulted in death — the FDA was able to confirm that the side effect was specific to the J&J vaccine. Roughly 3.23 cases of TTS are reported for every million doses of vaccine administered. Data revealed that women below the age of 50 appear to be more likely than other groups to develop this condition after vaccination (per The Associated Press).
What is thrombosis with thrombocytopenia syndrome?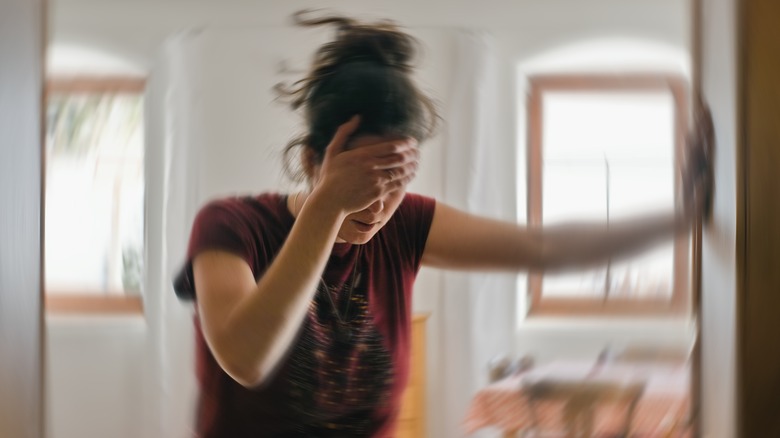 Tunatura/Shutterstock
Although rare, thrombosis with thrombocytopenia syndrome (TTS) is a potentially fatal condition characterized by the presence of blood clots along with low numbers of blood platelets, reports the FDA. With symptoms generally emerging within one to two weeks after vaccination, TTS symptoms include visual changes, severe headaches, nausea, stomach pain, leg swelling, and blood spotting under the skin, amongst others (via Health).
However, the J&J vaccine will continue to be used as a tool in the fight against COVID-19, as health officials are confident that its benefits exceed the risks. Director of the FDA's Center for Biologics Evaluation and Research Dr. Peter Marks reinforced this in a public statement, announcing, "We recognize that the Janssen COVID-19 Vaccine still has a role in the current pandemic response in the United States and across the global community." In addition to declaring their continued dedication to tracking safety data across all vaccine brands, Dr. Marks added, "Today's action demonstrates the robustness of our safety surveillance systems and our commitment to ensuring that science and data guide our decisions."