Inside Tia Mowry's Experience With Endometriosis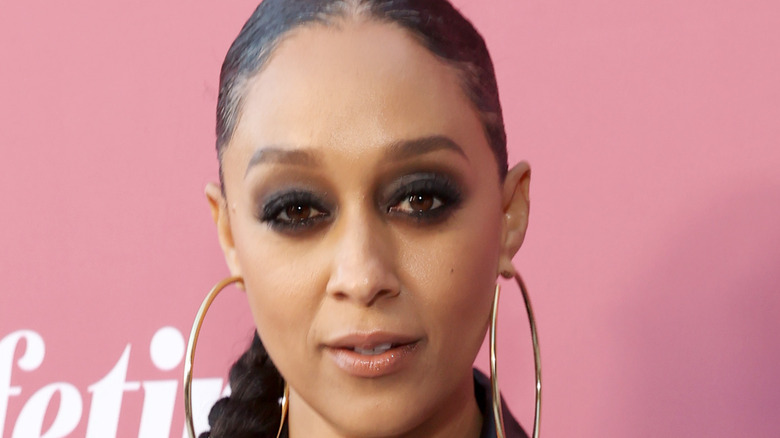 Emma Mcintyre/Getty Images
Tia Mowry recently opened up about her experience with endometriosis and how it has affected her path to motherhood. In a vulnerable Instagram post in March, the "Sister, Sister" star expressed gratitude for being able to give birth to her two children, revealing that she wasn't even sure she could get pregnant after being diagnosed with endometriosis. Endometriosis is a painful and chronic condition that causes the uterine lining to grow outside of the uterus and it can cause pelvic pain, heavy menstrual bleeding, painful bowel movements, a sensitive bladder, and even infertility.
According to Essence, Mowry's pregnancies weren't easy due to her endometriosis, but she shared with her fans that being diagnosed with endometriosis doesn't necessarily mean that you can't get pregnant and have children. "I learned that having endo doesn't necessarily mean that a person's dream of having a child won't come true," she said in her Instagram post. "And after making dietary changes, focusing on my health, and a lot of prayer came my beautiful children."
Mowry struggled to get a proper diagnosis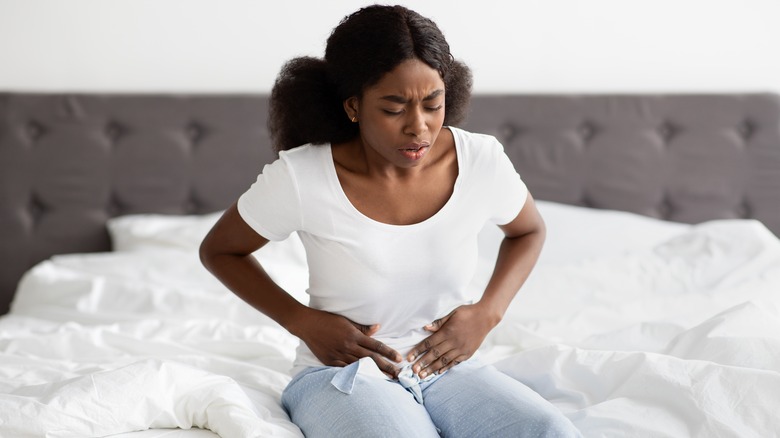 Prostock-studio/Shutterstock
Mowry publicly revealed her endometriosis diagnosis last year during Endometriosis Awareness Month, which takes place every March. According to Shape, Mowry talked about her endometriosis experience at length in an Instagram Live discussion, in which she shared that it took her five years to get a proper diagnosis. Mowry said that she spent her college years experiencing debilitating pain during her period every month. She also bled through super-absorbent tampons within an hour.
Despite seeing several doctors about her symptoms, however, Mowry was dismissed and told she was just experiencing normal menstrual cramps. Mowry is not alone in her struggle, unfortunately. Research has shown that it can take anywhere from 8 to 10 years to receive a proper diagnosis of endometriosis because doctors often dismiss the painful symptoms people with endometriosis experience, by chalking them up to regular period symptoms.
Mowry believes her struggle to get a diagnosis was made even more challenging due to her race and gender. Dr. Nyia Noel, an assistant professor of medicine at Boston University School of Medicine, told Shape that Black women are generally less likely to be diagnosed with endometriosis, despite not being any less likely to have the condition. According to Noel, this disparity is likely the result of implicit bias and institutional racism. Since getting diagnosed, getting surgery, and improving her lifestyle, Mowry's symptoms have improved and she is now using her platform to educate and advocate for other people with endometriosis.