Can Chronic Health Conditions Increase Your Risk Of Drowning?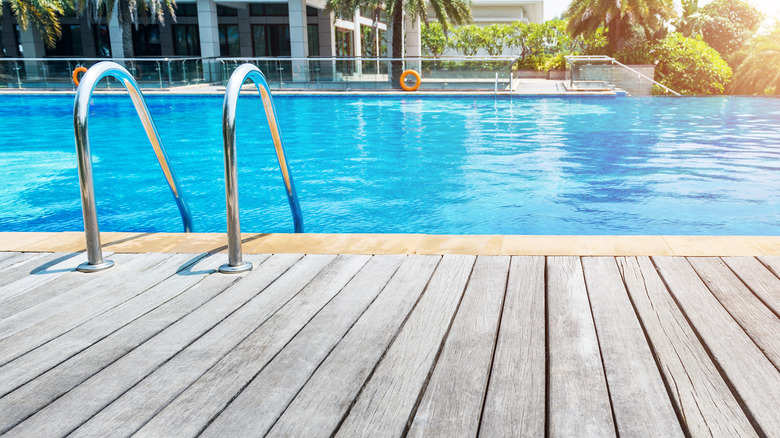 hxdbzxy/Shutterstock
While children have shown to be at higher risk for drowning than adults, thousands of fatal and non-fatal drownings occur every year among people of all ages, reports the U.S. Centers for Disease Control and Prevention (CDC). Certain factors may influence one's risk for drowning such as the consumption of alcohol, poorly constructed enclosures around the water, or lack of supervision. People can drown in lakes, oceans, pools, bathtubs, and more. People with various health conditions have also been deemed more susceptible to drowning.
Drawing on data from more than 4,000 drownings that occurred between 2007 and 2016 in Canada, a new study has found that the presence of certain specific health conditions played a role in a number of the reported drownings (via HealthDay). Published in the Canadian Medical Association Journal (CMAJ), chronic health conditions were detected in the drownings of roughly one in three adults and children older than ten. Among the most common were ischemic heart disease and seizure disorders.
Ischemic heart disease is characterized by a lack of blood and oxygen to the heart due to narrowed arteries, thus increasing one's risk for heart attack (via The American Heart Association). While there are different kinds of seizure disorders, symptoms can include involuntary movements such as twitching, stiffening, limb shaking, or a loss of consciousness, all stemming from abnormal neural activity within the brain (via Johns Hopkins Medicine).
Drowning risks associated with ischemic heart disease and seizure disorders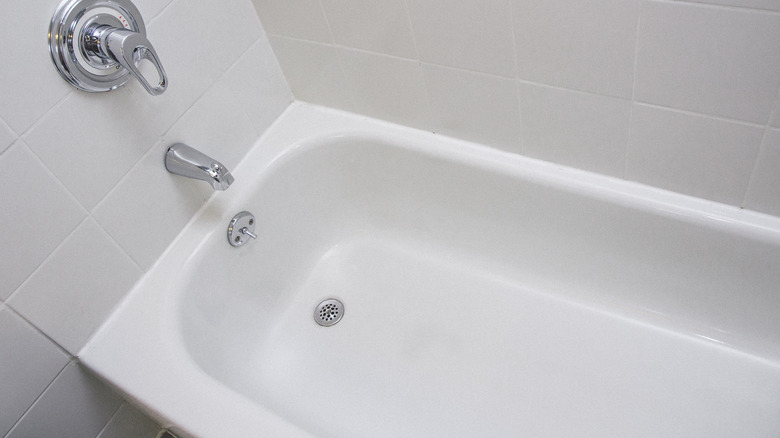 Jean Andrian/Shutterstock
Additional study findings revealed the degree to which certain populations may be at an increased risk for drowning when compared to the general public (per HealthDay). For example, young women ages 20 to 34-years-old with seizure disorders were 23 times more susceptible to drowning. However, over 80% of all people who drowned were found to be male, and most were alone when the drowning happened.
With swimming and boating found to account for a large number of cases, experts highlight the importance of medical evaluations for those with cardiovascular conditions who could otherwise benefit from swimming as a form of routine exercise. Similarly, the study also demonstrates the importance of implementing protective strategies for those who are susceptible to bathtub drownings, such as people with seizure disorders.
Dr. Jacqueline French, chief medical officer of the Epilepsy Foundation who was uninvolved in the research, states via HealthDay, "We want people with epilepsy to lead fulfilling and full lives and still remain safe. To the extent that they can do these things, we would like them to do these things, but safely."