Exposure To Environmental Toxins During Pregnancy May Be More Harmful Than You Think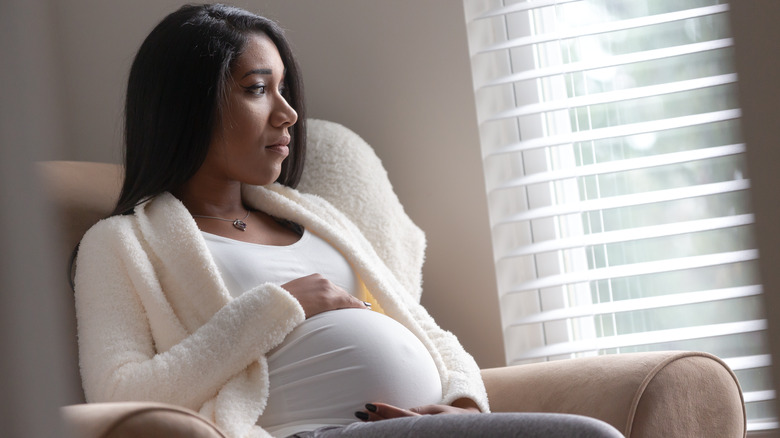 zulufoto/Shutterstock
Research has shown that exposure to environmental toxins can affect reproductive health in those who are pregnant, as well as impact fetal development, according to The American College of Obstetricians and Gynecologists (ACOG). Such effects include an increased risk for preterm birth, miscarriage, infertility, low birth weight, and the development of health conditions such as ADHD and autism.
In addition to the air we breathe and the food we consume, many of these potentially harmful chemicals can be found in everyday items such as certain personal care products like shampoos or soaps (via Healthline). Exploring just how much of these chemicals are being absorbed into our bodies, researchers in a new study published in Environmental Science and Technology collected urine samples from more than 170 pregnant women averaging just shy of 30-years-old between the U.S. and Puerto Rico. Participant samples were screened for the presence of over 100 different chemicals.
Not all potentially harmful chemicals are monitored in the US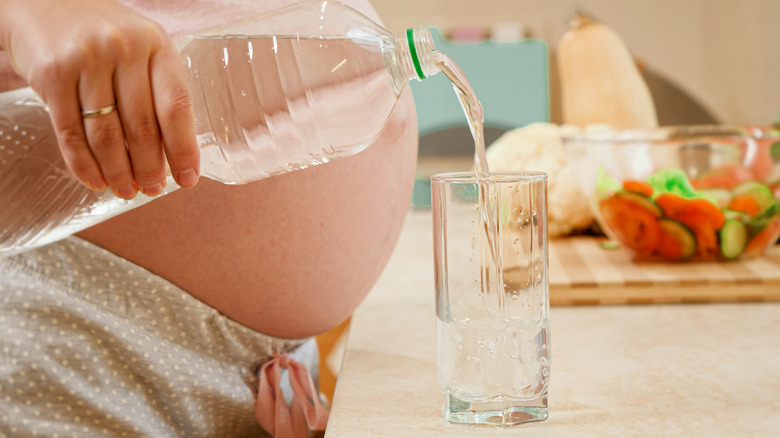 kryzhov/Shutterstock
Chemical groups screened for throughout the study included insecticides, parabens, and BPA and phthalate alternatives, amongst others (via Healthline). Evidence indicating the presence of 73 out of 89 chemical substances was found in at least one participant, and evidence of at least 36 chemicals was detected in at least half of the participants, notes the study.
Researchers were able to determine differences in degrees of chemical exposure in relation to various sociodemographic factors amongst the women including age, race, educational background, and marital status. Single women, women with lower levels of education, and Black and Hispanic women were found to have greater amounts of chemicals present in their samples.
Director of Public Health Institute's Child Health and Development Studies Dr. Barbara Cohn spoke to Healthline regarding the significance of the study and the need for increased government regulation over potentially harmful chemicals, many of which are not currently monitored in the U.S.
Dr. Cohn states via Healthline, "The evidence here seems to support the concept of precaution, meaning that individuals, industry, and our society could commit to reduce these exposures even before harm can be completely documented or fully understood."