What You Should Know About The Jif Peanut Butter Recall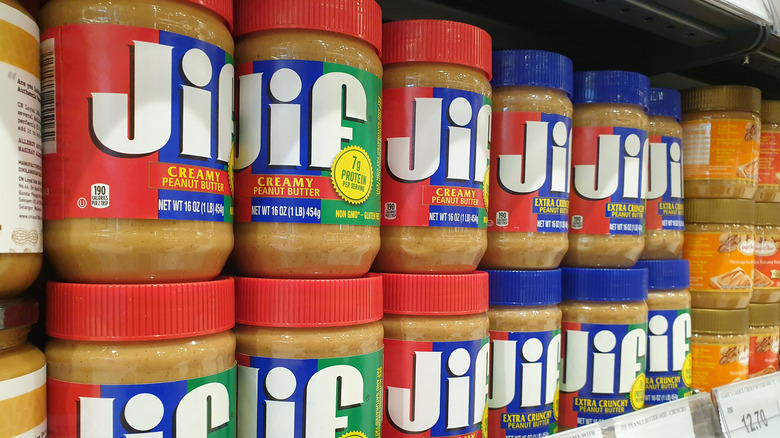 TY Lim/Shutterstock
The U.S. Food and Drug Administration (FDA) has publicly announced an investigation into a Salmonella outbreak associated with various Jif peanut butter products. On May 20, 2022, J.M. Smucker Company issued a voluntary recall of the identified products, all of which were manufactured at a Lexington, Ky., facility (via FDA). Among them include creamy, crunchy, natural, sugar-free, and reduced-fat peanut butter products, including those in twin packs and squeezable pouches. The investigation will be conducted jointly between the FDA, the U.S. Centers for Disease Control and Prevention (CDC), as well as state and local departments.
The decision comes following 14 reported illnesses identified in 12 states across the Northeast, South, and Midwest, two of which required hospitalization (via HealthDay News). No deaths have been reported in association with the outbreak.
As per the FDA's public statement, the CDC reports that " ... five out of five people reported consuming peanut butter and four of the five people specifically reported consuming different varieties of Jif brand peanut butter prior to becoming ill."
Symptoms of Salmonella infection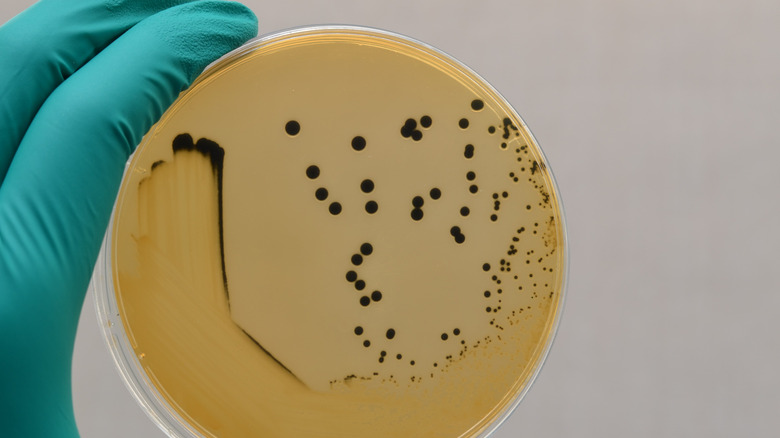 Chatchouliya/Shutterstock
Contracted mainly through food or water sources contaminated with the bacteria, Salmonella targets the intestines. It causes symptoms such as vomiting, diarrhea, fever, nausea, abdominal cramps, or bloody stool, amongst others (via Mayo Clinic). While some people may not experience any symptoms at all, those who do often see symptoms emerge within the first eight to 72 hours.
The illness usually resolves itself within a week or less, according to the Mayo Clinic. However, severe cases in which the illness spreads to other areas of the body can be fatal. Those most prone to serious infection include infants, children, seniors, or those with compromised immunity. Infected individuals should seek medical attention if they experience bloody stool, high fever, severe dehydration, or if symptoms persist beyond a few days.
The FDA has advised against public consumption, sale, or serving of the affected products with "lot code numbers between 1274425 – 2140425, only if the first seven digits end with 425." With up to a two-year shelf life, consumers should discard any peanut butter products containing these codes. Additionally, they should thoroughly wash and disinfect any utensils or household surfaces that may have come in contact with the product.