Maternal Health Expert Layo George Discusses How Birthing People Of Color Are Treated Differently - Exclusive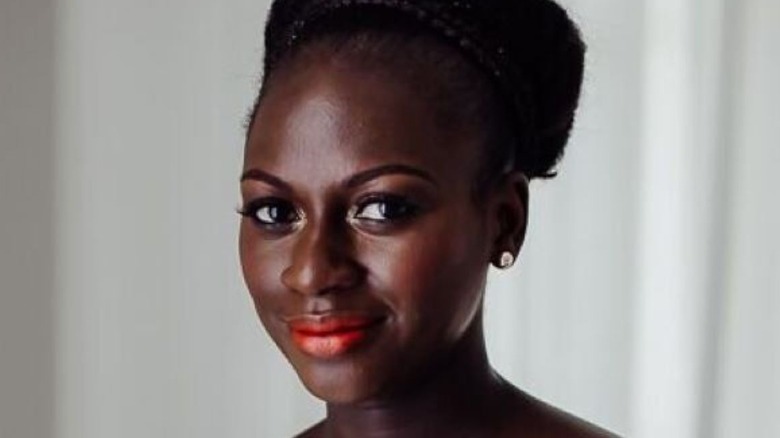 Dusty Vollmer
When Layo George began her career as a maternal health nurse, she noticed that birthing people of color were having very different experiences with the healthcare system than white birthing parents. Of course, she knew the statistics — that Black birthing parents are three to four times as likely to die during childbirth or postpartum compared to white birthing parents — but she'd never seen the circumstances behind the statistics before. When she did, George knew she needed to do something to effect change.
Using her expertise in maternal health and healthcare administration, George created Wolomi, the first pregnancy and parenting app for parents of color. The app helps parents of color navigate the healthcare system during pregnancy, birth, and postpartum so they can make informed, empowered decisions and receive equitable perinatal care. In an exclusive interview with Health Digest, George revealed how and why parents of color are treated differently in the healthcare system and what they can do to get better care.
Parents of color are taken less seriously
Layo George said that the major gap in care between white parents and parents of color is that doctors are less likely to believe parents of color when they say something's wrong.
"It doesn't matter how many appointments you go to or the fact that you are voicing your concerns — you more than likely get ignored, and your concerns not taken seriously," George explained. "I was listening to a webinar where they were saying ... even when a mom is reporting the symptom at the same time as a white woman, and she's doing all the things, intervention, which we know is very crucial in cardiac issues, can be delayed."
George then shared her own experience of being ignored by the healthcare system. When she went to the emergency room in active labor, she was accompanied by her doula, a white woman. When they got to the front desk, the attendants addressed George's doula even though George was clearly in labor. They literally ignored her pain to cater to her white doula.
'The healthcare system is racist'
Layo George didn't mince words when explaining why birthing parents of color have more adverse experiences with the healthcare system.
"Yes, the healthcare system is racist," she explained bluntly. "Not a lot of providers are out here saying, 'I'm going to be racist,' but there's something in our system that makes us not value a particular life because of how they look. That is a societal problem that we all have to tackle together."
George continued on to say that she doesn't expect racism in the healthcare system to disappear anytime soon. So the solution she gives parents of color is informed decision-making and compassionate support.
"You can make a choice," she said. "You could learn how they could talk to you. You could learn how to teach them how to talk to you. You can learn how to deserve respect. I always say, you don't go to the store to buy something and if you don't like it, you take it home ... It's the same thing with the healthcare system."
In George's Wolomi app, parents of color can chat with culturally competent pediatricians, OBs, midwives, and mental health experts who can help them devise a plan for their perinatal care. They can also get support from other parents of color and find out what made their birthing and postpartum experiences successful.
Download the FREE Wolomi app in the Apple App Store or Google Play Store and become a member of the community at no cost for a limited time. Join their tribe to connect with health experts and other women on their pregnancy journey.