Unprecedented Small Trial For Rectal Cancer Leads To Remission In Every Patient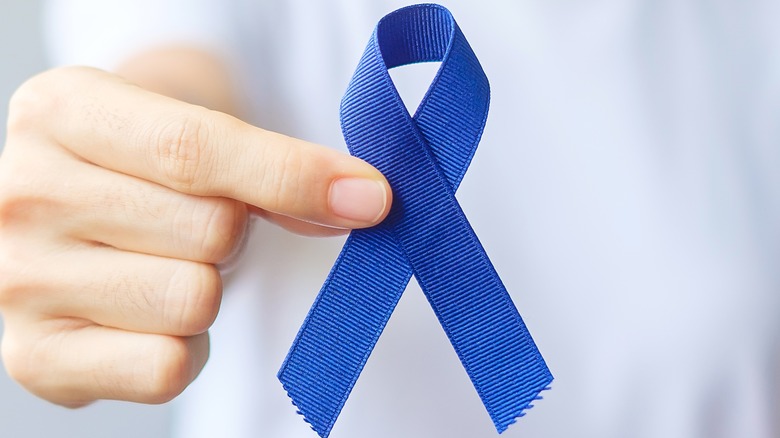 Jo Panuwat D/Shutterstock
According to the American Cancer Society, more than 44,800 new cases of rectal cancer are estimated to be diagnosed in 2022. Existing treatment methods for rectal cancer patients include chemotherapy, radiation, and surgical procedure (per The New York Times). Now, in a small study published in the New England Journal of Medicine, researchers have found that the use of a monoclonal antibody drug known as dostarlimab — a type of immune checkpoint inhibitor — resulted in complete remission of rectal cancer in all patients.
Study findings were presented on June 5 at the annual meeting of the American Society of Clinical Oncology, reports The New York Times. While the study sample size was quite small, consisting of only 18 patients, experts nonetheless feel these results are the first of their kind. "I believe this is the first time this has happened in the history of cancer [research]," Dr. Luis A. Diaz Jr. of the Memorial Sloan Kettering Cancer Center told The New York Times.
How do immune checkpoint inhibitors work?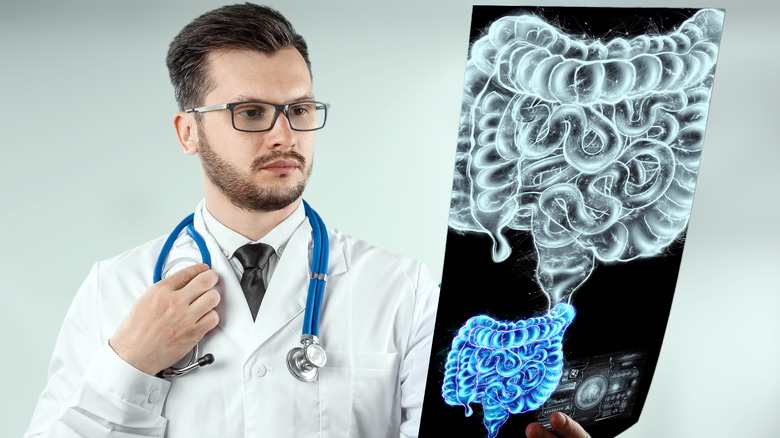 Marko Aliaksandr/Shutterstock
As an immune checkpoint inhibitor, dostarlimab works by exposing cancer cells to the immune system, enabling our body to better detect and destroy the cancer (per The New York Times). Reporting on the study's results, Dr. Hanna Sanoff, who was uninvolved with the research, further elaborated in an interview with NPR, stating, " ... these are immunotherapy medicines that work not by directly attacking the cancer itself but actually getting a person's immune system to essentially do the work."
Researchers examined 18 adult patients with stage 2 or 3 rectal cancer, as per the study. Patients were treated with dostarlimab every three weeks for a period of six months. Expected to undergo chemotherapy and surgery after the fact, researchers found no further treatment was required for any of the patients. There was no presence of tumors detected over PET scans, MRI scans, endoscopy, or physical exams following treatment (via The New York Times). In addition, no instances of cancer recurrence were detected over the course of a six- to 25-month follow-up period in patients, according to the study results. Even more promising, few side effects were reported (via NPR).
At this time, more research is still needed to determine whether or not patients will remain cancer-free in the long term (per WebMD).