Study Reveals Optimists May Actually Live Longer. Here's How To Become One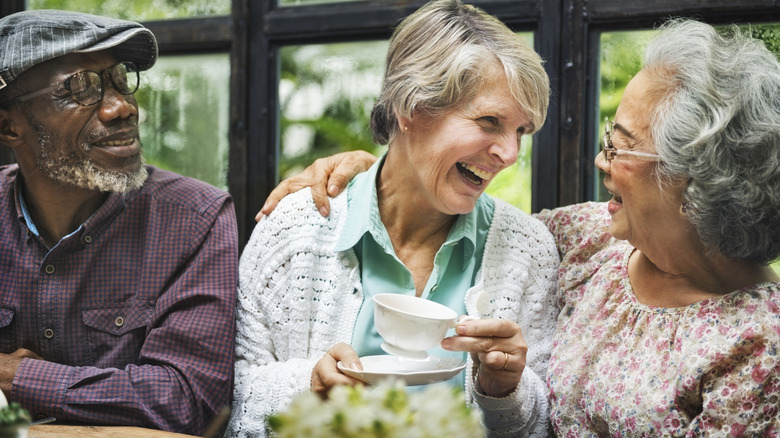 Rawpixel.com/Shutterstock
Go into any bookstore and you will find stacks upon stacks of self-help books sharing nuggets of wisdom regarding what contributes to a long and healthy life. According to a new study published in the Journal of the American Geriatrics Society, of the many factors that influence longevity, optimism is one such factor that appears to be consistent across race and ethnicity.
As outlined in the study, researchers from the Harvard T.H. Chan School of Public Health examined more than 159,000 racially and ethnically diverse American women between the ages of 50 and 79 who were postmenopausal. In addition to measuring participant optimism, the study team gathered self-reported baseline data including participant age, educational background, marital status, total household income, occupation, health insurance status, race and ethnicity, and more. Research findings revealed a connection between greater levels of optimism and increased longevity. A follow-up period of up to 26 years further revealed that greater optimism also increased one's odds for living beyond the age of 90.
Interestingly, smoking, alcohol consumption, diet, exercise, and body mass index (BMI) made up only 24% of the link between the optimism-lifespan association, per the study.
Daily strategies to boost optimism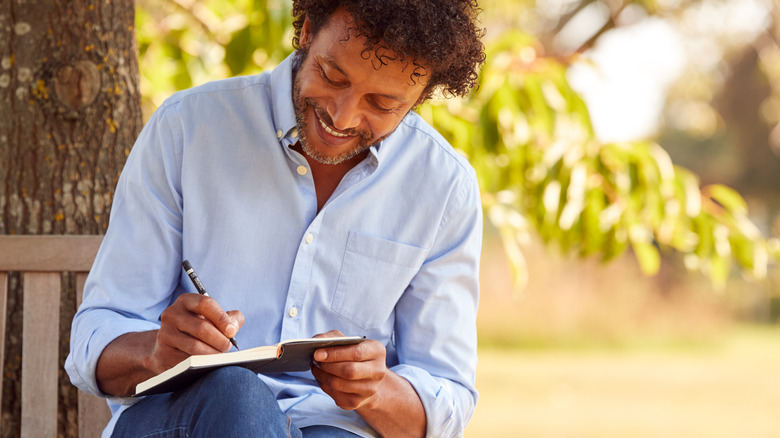 Monkey Business Images/Shutterstock
Commenting on the significance of their findings, lead study author Hayami Koga stated in a public release, "Although optimism itself may be patterned by social structural factors, our findings suggest that the benefits of optimism for longevity may hold across racial and ethnic groups. Optimism may be an important target of intervention for longevity across diverse groups" (per CNN).
For those looking to exercise their optimism muscle, experts suggest implementing small — yet impactful — practices on a daily basis, such as journaling (via CNN). For fans of list-making, taking a daily inventory of what you're grateful for can help interrupt negative thinking patterns, thereby boosting optimism. Alternatively, some may find they prefer a visualization exercise. Experts suggest taking 15 minutes to journal about your future self and what it would feel like to have accomplished all of your dreams and goals. By getting detailed and zeroing in on the specifics of what you've achieved, you can increase your feelings of positivity.
But for those looking for a quick dose of optimism, a 2013 study suggests that a simple hygienic habit may be all it takes. Researchers found that participants who washed their hands after struggling to complete a difficult task were better able to emotionally bounce back after failure with a greater degree of optimism than those who had not cleaned their hands.