Why Experts Want You To Be Wary Of Diet Advice On TikTok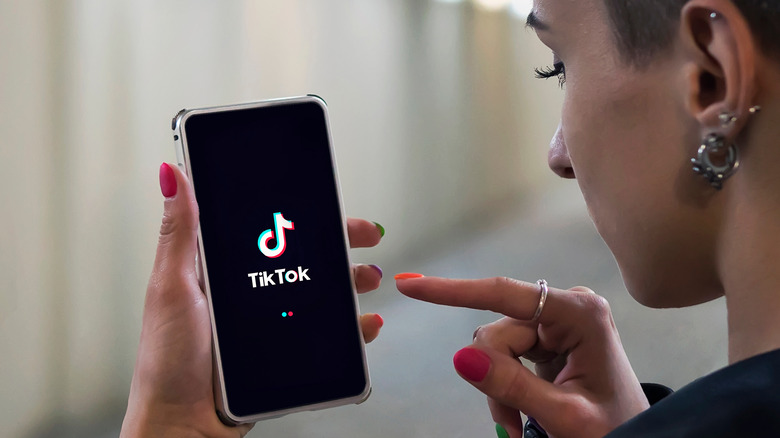 diy13/Shutterstock
Have you ever used TikTok to find nutrition advice? Some health experts suggest this may not be the best place to look. According to a new study presented to the American Society for Nutrition's annual conference, users on TikTok who promoted the Mediterranean diet for health were more likely to post misinformation. Researchers analyzed 200 videos posted in August 2021 that were tagged #mediterraneandiet. Although most videos offered health-related advice about the heart-healthy diet, less than 9% presented a definition of what the Mediterranean diet actually is.
One out of every five videos advocated Mediterranean culture rather than health. The majority of these videos featured foods such as red meat and refined carbohydrates that aren't the health-promoting foods in the Mediterranean diet. In other words, a gyro and baklava might be part of the Greek culture, but they don't adhere to the diet's focus on whole grains, vegetables, and legumes (per Mayo Clinic).
The lead author, Baylor College of Medicine's Margaret Raber, said that a little more than half of the TikTok accounts had health-related credentials, even though many of them didn't mention them in their posts. Raber suggested looking for valid health credentials before accepting any diet-related information.
Combating diet misinformation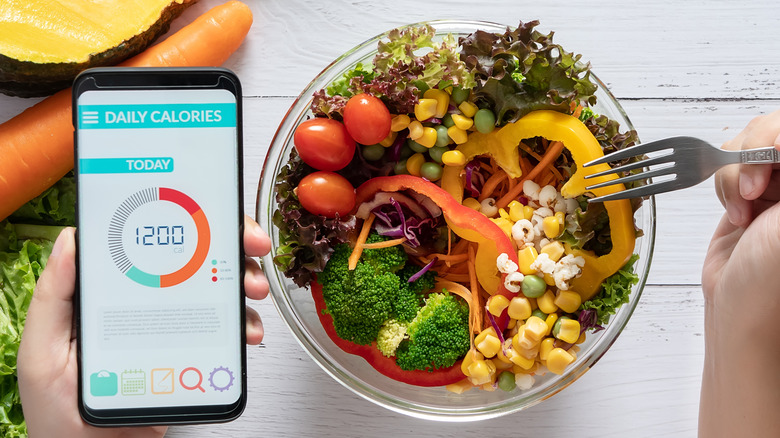 asiandelight/Shutterstock
Misinformation on social media is nothing new, but some users on TikTok have made it their aim to battle online deception. Registered dietitians, Sarah Williams and Steph Grasso, use TikTok to debunk the diet industry. Between them, they have more than 3 million followers on the platform (per Tech Times).
Many TikTok health trends can be dangerous to users, such as fasting challenges and miracle diet products. TikTok itself launched a media literacy campaign in May 2021 called #FactCheckYourFeed to combat misinformation. It partnered with several TikTok creators to help users engage with accurate content and think critically (via TikTok).
The Colorado State University Extension suggests only getting nutrition advice from a registered dietician (RD) or a licensed dietician (LD). Some people will call themselves a "nutritionist" from a non-accredited school or aren't verified by a valid governing body. If someone promotes a diet without science-based research, examine the person's qualifications. Even if a TikTok influencer has 2 million followers, it doesn't necessarily mean you should trust the credentials. You should also be careful to accept any dramatic claims based on a single study or research that is "currently underway."