These Are The Top Health Benefits Of Owning A Fur Baby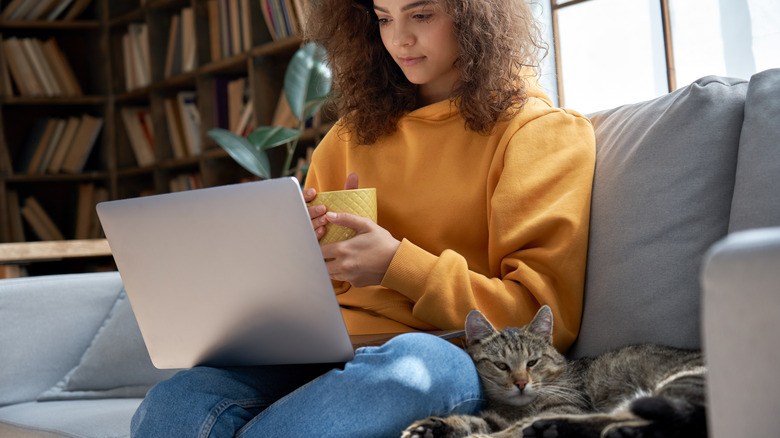 insta_photos/Shutterstock
We don't need science to tell us how great it is to have a pet. Going through life without a furry companion can feel practically impossible, and with good reason. New research shows that not only can owning a pet bring us happiness, but it can bring us health, too.
In our fast-paced modern world, stress happens. And when we experience stress long-term, it can take a toll on the entire body, including the respiratory system, cardiovascular system, gastrointestinal system, nervous system, and even the reproductive system (via American Psychological Association). Chronic stress can cause rapid breathing, trigger asthma attacks, cause heart problems, and exacerbate pre-existing conditions like emphysema. It can also change the gut bacteria, affect digestion and nutrient absorption, compromise blood circulation, decrease sexual desire, and increase the likelihood of developing depression and anxiety.
We've been taught that we can manage our stress by strengthening our social networks, getting regular physical activity, and getting enough sleep. But science shows that there may be another outlet for stress management: owning a pet.
How having a pet can keep you healthy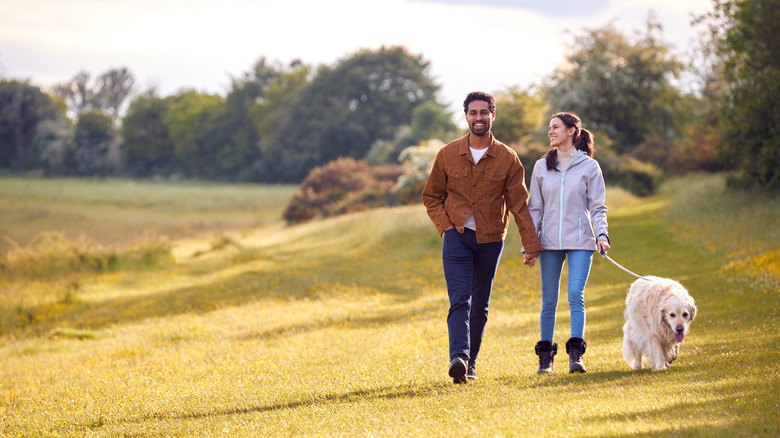 Monkey Business Images/Shutterstock
A new survey conducted by the American Heart Association (AHA) found that there are both mental and physical health benefits to owning a pet. The survey found that having a pet can improve mood, reduce stress, and encourage healthy lifestyle habits.
A whopping 95% of participants said they relied on their pets for stress relief. Seven in 10 participants said that they would rather spend time with their fur baby than watch television in order to relieve stress, and 69% said that they take better care of their pets than themselves. Almost half said that having a pet encouraged them to be more physically active. The most common ways pets were reported to de-stress their owners included snuggling, making their owners laugh, and helping them feel less lonely.
Researchers polled 1,000 dog and cat owners in the U.S. in May 2022 through an online survey, per AHA. Dog owners made up 61% of participants, with 39% being cat owners. The AHA is encouraging pet owners to share how their pets help them stress less and practice healthy habits by dubbing each Friday in June, July, and August "Best Friend Fridays," where people can share photos of their pets with the hashtag #BestFriendFridays.