Experts Reveal How To Keep Your Baby Safe While Sleeping With These Updated Guidelines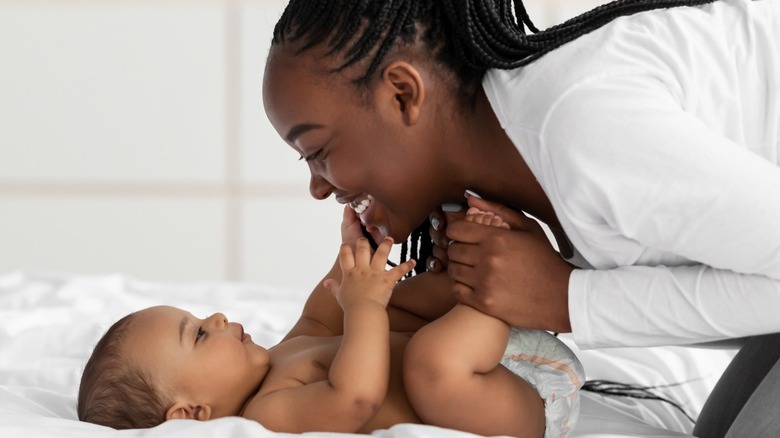 Prostock-studio/Shutterstock
If you're a parent who is used to having your infant sleep in bed with you, experts strongly advise that you refrain from this practice.
According to the latest guidelines released by the American Academy of Pediatrics, co-sleeping is too risky for an infant under any circumstances. Experts say that while many parents choose to have their infant in the same bed due to breastfeeding or the belief that it is safe, an infant has a greater risk of becoming injured or dying when co-sleeping with a parent. This is true regardless of whether you are sleeping together on a bed, couch, chair, or cushion, warns Healthy Children.
This is the first time since 2016 that the safe sleep guidelines for infants and babies have been updated. Dr. Rachel Moon, the lead author of the guidelines and professor of pediatrics at the University of Virginia, said in a statement that while experts have made solid progress on how to keep babies safe while sleeping, they still have more to learn (per CNN). Approximately 3,500 infants die annually in the United States due to sleep-related incidents.
Other ways to keep infants safe during sleep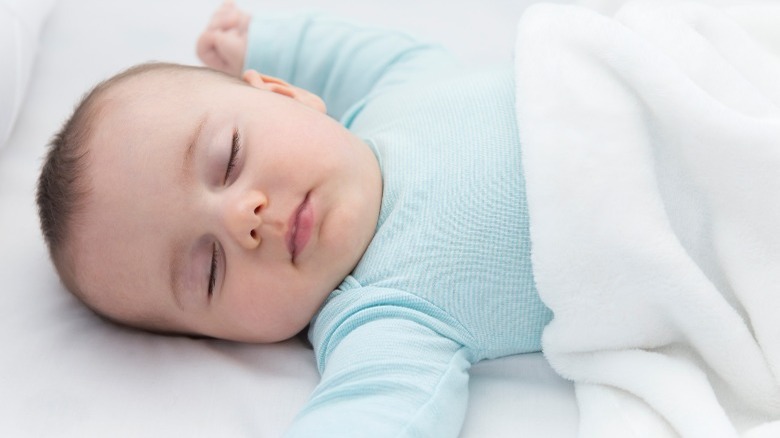 Alex Photo Stock/Shutterstock
In addition to avoiding co-sleeping, there are other ways to ensure that your baby is at low risk for sleep-related death. According to the experts at Healthy Children, while sudden infant death syndrome (SIDS) cannot be entirely avoided, experts have recommendations on how to maintain a safe sleep environment to help prevent your infant from suffocating during sleep. 
Rather than having your baby sleep in bed with you, they suggest that you share your bedroom with your baby, keeping them close to your bed, for the first six months. Additionally, the experts at Healthy Children advise that your baby sleeps on their back rather than their stomach or side.
If your child falls asleep in a car seat, stroller, or carrier, immediately move them to a firm sleep surface. With regard to your baby's sleep space, they advise that you use a crib or bassinet that meets the guidelines of the Consumer Product Safety Commission and hasn't been recalled. You should also make sure you provide your baby with a firm, tight-fitting mattress that is designed for their specific crib. Cover the mattress with a fitted sheet. Also, avoid using products that are not specifically designed for infant sleep. Don't use weighted objects like blankets on or near your baby.
If you still have questions or concerns about how to best create a safe sleep environment for your baby, talk to your pediatrician for additional guidance, per Healthy Children.