Research Reveals The Prevalence Of Ageism And Its Impacts On Health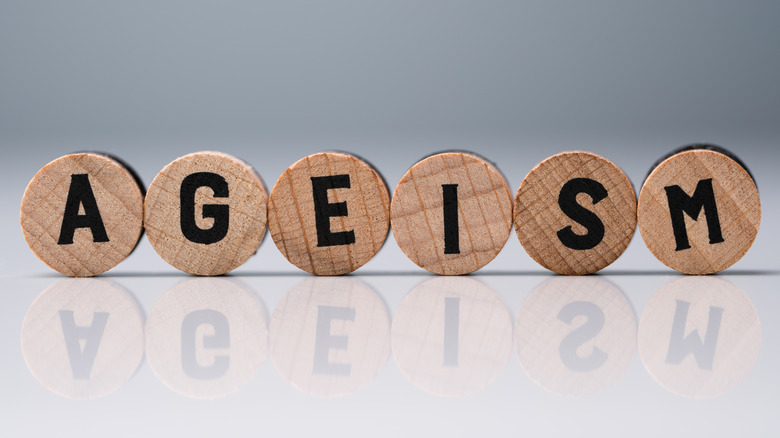 Andrey Popov/Shutterstock
As we age, it becomes practically impossible to avoid ageist messaging. From a market saturated with anti-aging products to hearing, "You look good for your age," the barrage of ageism that we encounter in everyday life perpetuates the myth that it's more beneficial to be young. Now, new research from the University of Michigan shows that not only is ageism discriminatory, but it can also impact our health.
Ageism discriminates against people based on age, according to Verywell Mind. It's a form of discrimination that affects young and old people alike with serious impact. Ageism can look like being excluded from a group at school or work, being passed over for promotions, negative comments about a person's age, or being laid off or forced to retire — all based on one's age. Stereotypes about older people are often perpetuated by how younger people think they should behave, including beliefs that resources should be spent on young people and assuming that old people can't act in ways that are too young or hip. Ageism can affect young people as well when older folks label them "entitled" or "disrespectful" just because of their age.
How ageism can impact your health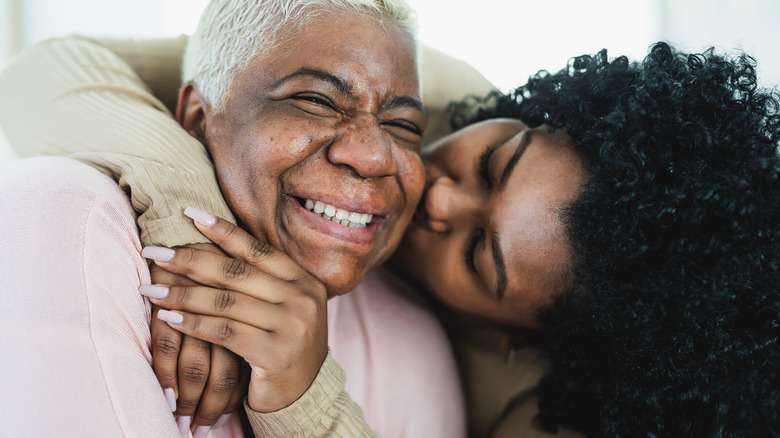 AlessandroBiascioli/Shutterstock
A new study published in JAMA Network Open found that while nearly all older adults have experienced ageism during their lifetime, those who have more health concerns are more likely to have experienced ageism (via Science Daily). Researchers used a scale called the Everyday Ageism Scale to give participants a score on their experiences and beliefs related to aging. They found that the higher a person's score, the more likely they were to have poor mental or physical health, chronic health conditions, or show symptoms of depression.
Researchers analyzed data from the scores of 2,035 adults between the ages of 50 and 80 years (via Science Daily). Ageism was measured by both interpersonal ageism, defined as discrimination based on others' assumptions and stereotypes, and internalized ageism, which was based on individualized beliefs about aging and health. While study authors noted that cause and effect couldn't be determined, they concluded that anti-ageism efforts could be a useful strategy in furthering the health and well-being of older adults.