How The End Of Roe V. Wade Could Affect Access To Abortion Pills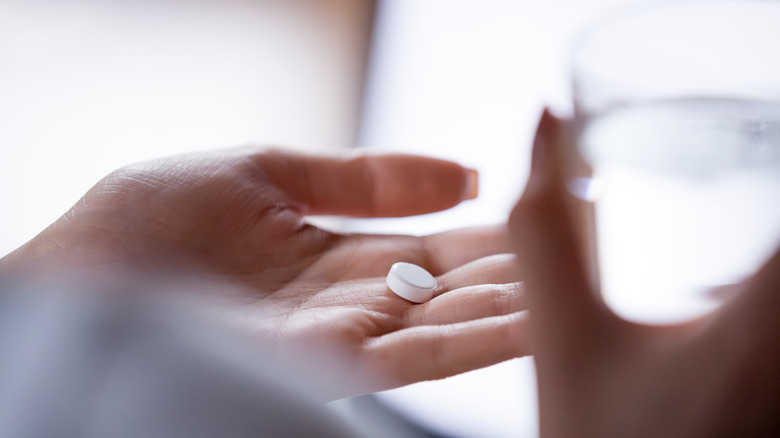 fizkes/Shutterstock
Now that the Supreme Court has overturned Roe v. Wade, ending the constitutional right to abortion in the United States, it will be increasingly challenging for many Americans to obtain access to abortion pills. Also known as medication abortions, abortion pills like mifepristone and misoprostol are approved to be administered up to 10 weeks of gestation (via Reuters). Instead of having a surgical procedure, patients are able to take the two abortion pills to terminate a pregnancy.
According to Reuters, medication abortions are the most common form of abortion in the United States, making up more than half of all abortions in the country. In the wake of last week's Supreme Court ruling, however, access to abortion pills may be severely limited depending on which state you live in. As a result, access to medication abortions in the United States, via telehealth appointments or in-person visits, will greatly vary across the nation.
Access to abortion pills varies by state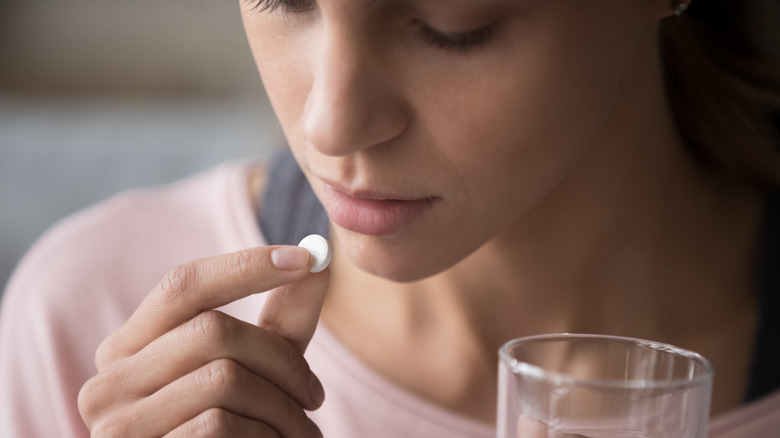 fizkes/Shutterstock
Many states have already moved to restrict any access to abortion following the Supreme Court's decision to overturn Roe v. Wade last week. According to NBC News, 13 states already have trigger laws in place that are designed to go into effect either automatically or shortly after the overturn. Depending on the state, these laws completely ban or severely limit access to abortion, including medication abortions.
"Patients in the ban states will have no access to abortion by any method," Helene Krasnoff, the vice president of public policy litigation and law at Planned Parenthood, told NBC News.
Since abortion pills are federally approved, however, legislating this can get complicated. NBC News notes that on Friday, June 24, Attorney General Merrick Garland announced that states cannot ban mifepristone "based on disagreement with the FDA's expert judgment about its safety and efficacy." That said, states can still regulate medications within their borders, making it unclear what the federal government will do to enforce this.
In the meantime, abortions are now or will soon become illegal or severely restricted in several states. When it comes to abortion pills specifically, 19 states either ban telehealth access to them or require healthcare workers to administer them in person, per NBC News. While services that provide abortion care and prescriptions via telehealth operate across state lines, many require patients to live in a state where abortion is legal at the time of their appointment.