Why Taking Antibiotics Too Often Is Worse Than You Think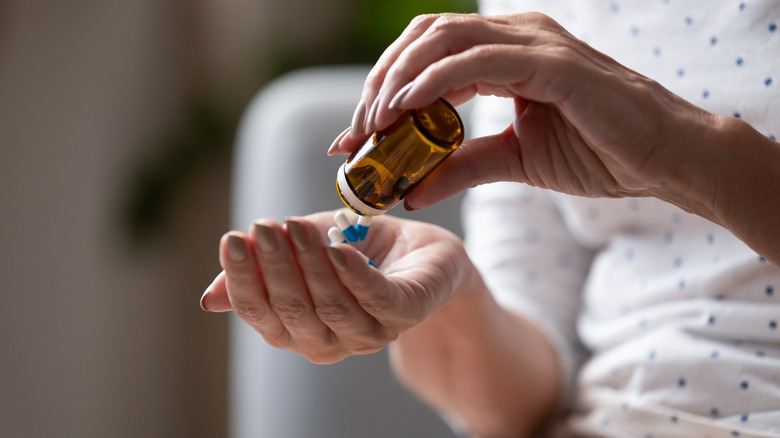 fizkes/Shutterstock
Antibiotics, a type of antimicrobial drug, are medications used to treat bacterial infections. According to Comprehensive Primary Care, antibiotics either kill the bacteria giving your body an infection, or they help prevent the bacteria from growing. Antibiotics have saved lives for around 100 years, but they strictly work on bacterial infections, not viral infections. For example, a doctor may prescribe antibiotics to patients with strep throat, a urinary tract infection, or whooping cough, reports the Centers for Disease Control and Prevention (CDC). Antibiotics do not work on viral infections like the cold or flu, and they are also not necessary for every bacterial infection. Many sinus infections and some ear infections do not require antibiotics.
Because antibiotics can have serious side effects, it's best to follow your doctor's instructions when it comes to taking antibiotics. The CDC discourages sharing antibiotics with others and encourages properly discarding the medication once you're finished with them.
Antibiotic resistance and its dangers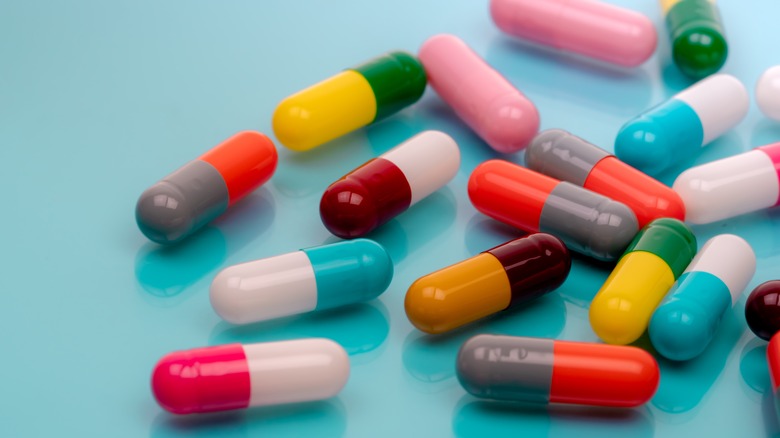 Fahroni/Shutterstock
Multiple issues can arise when a person takes antibiotics too often. Even if no bacterial infection is present, you can still experience side effects from antibiotics. Incorrectly taking antibiotics can hurt your immune system by killing off good bacteria. This can ultimately make treating bacterial infections much more difficult in the long run. According to Healthline, taking antibiotics improperly can change how the immune system works in fighting other infections, whether viral or fungal. 
The consequences of antibiotic misuse go beyond the individual. When people take antibiotics more often than necessary, harmful bacteria can evolve to the point they begin to resist the effects of the medication, Mayo Clinic reports. For this reason, some antibiotics no longer work as well as they used to. This is known as antibiotic resistance, and it's a large problem around the world. It contributes to 35,000 deaths each year in the United States alone.
With that said, antibiotics are important and are a life-saving treatment in some cases, so it's important to take antibiotics exactly as prescribed by your doctor.