How To Know If Your Child Has Long COVID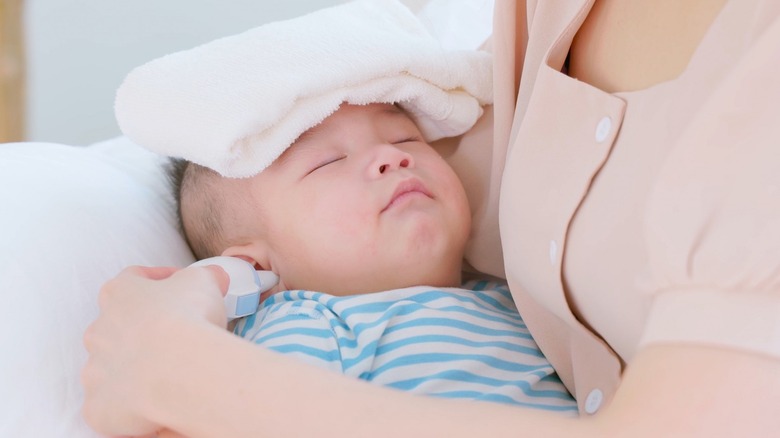 Aslysun/Shutterstock
Long COVID is defined by symptoms that linger for more than four weeks after infection. As of this reporting, there is no test to diagnose long COVID. However, the Centers for Disease Control and Prevention (CDC) states that for adults, fatigue, persistent cough, heart palpitations, and shifts in taste and smell are some examples of common long COVID symptoms. As long COVID symptoms continue to pervade the global population, researchers are now turning their attention toward investigating the effects of long COVID in children. Currently, well over 13 million children have had COVID, which is just under 19% of total cases in the United States, per the American Academy of Pediatrics.
Using national healthcare data from Denmark as a starting point, researchers analyzed 10,977 children from infancy to age 14 who had been infected with COVID, along with 33,016 control participants. The researchers also collected survey answers from parents regarding their child's long COVID symptoms. While symptoms varied depending on age, some of the most common long COVID symptoms that the children experienced were mood swings, trouble concentrating, and rashes, per MedicalNewsToday.
The researchers stated that more investigation is needed to understand why children experience long COVID. However, Dr. Alison L. Miller, a professor at the University of Michigan School of Public Health who was not involved with the study, told MedicalNewsToday that the results point to the importance of coordinating child care across schools, homes, daycare, and other settings.
Can vaccinating children prevent long COVID?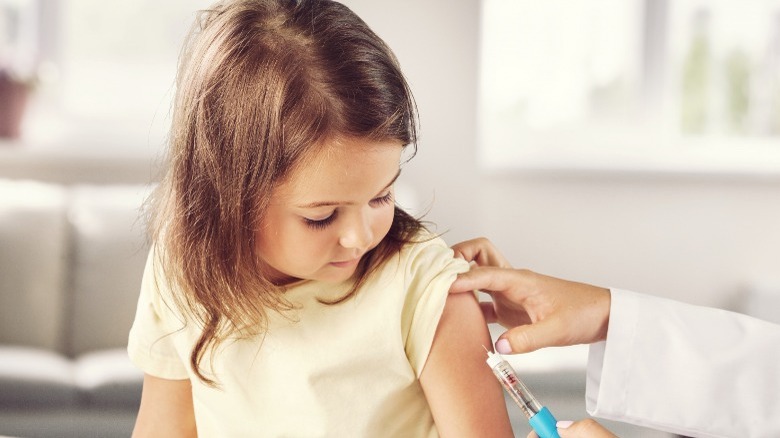 Billion Photos/Shutterstock
The CDC released a statement on June 18 supporting the practice of vaccinating children between 6 months and 5 years old to prevent COVID-19 infection. The CDC approved the usage of either the Pfizer-BioNTech or Moderna vaccines for this age group and advised that all children — including those who have already been infected with COVID — get vaccinated. The American Medical Association supports this directive due to surging infections in young children in the wake of the SARS-CoV-2 Omicron variant and subvariants. It also states that vaccinating young children against COVID can reduce their chances of getting long COVID symptoms. The experts at Stanford Medicine agree, stating that having your child vaccinated against COVID may protect them from debilitating long COVID symptoms. Having your child vaccinated could also reduce the likelihood of other children getting long COVID symptoms because being vaccinated helps prevent the spread of the disease.
Additional ways you can protect your children if they are under 5 years old include making sure those in close contact with them are fully vaccinated and boosted, keeping indoor visits to a minimum (especially in public places, like restaurants), and traveling by car when possible instead of public transit to limit exposure to people whose vaccination status is unknown, per the American Academy of Pediatrics.