How Could The Roe V. Wade Overturn Affect Physical And Mental Health?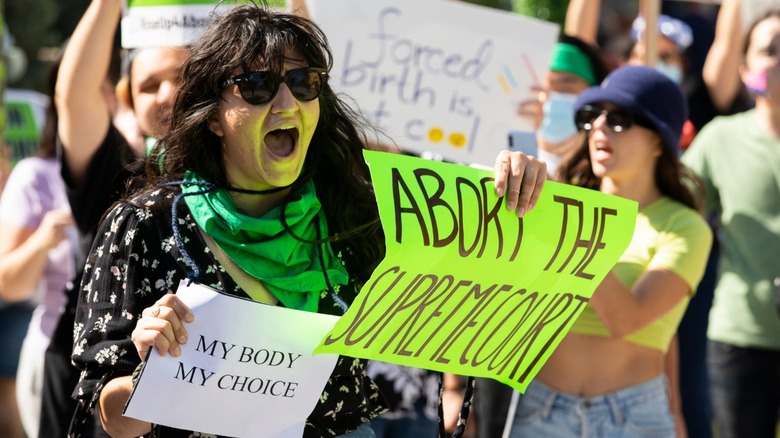 Matt Gush/Shutterstock
On June 24, the Supreme Court struck down Roe v. Wade, the ​​1973 landmark court case that established a woman's constitutional right to have an abortion. While this result was expected following the Supreme Court's draft opinion leak in May, the reality of the Court's final decision is having an impact on the physical and mental health of many.
Without laws allowing for reproductive freedom, it is estimated that roughly 36 million women and others affected by reproductive rights may no longer have access to safe abortions. According to Healthline, this will have widespread repercussions. For instance, it will mean women will be required to carry a fetus to term, even if it puts the woman's health in jeopardy. Also, women who have been subject to sexual violence will be forced to have the child of their assailant. In a recent address, President Biden described the Supreme Court's decision as "tragic" and predicted disastrous implications for women's health that include increased mortality rates, especially among people of color, per Healthline. Dr. Amanda N. Kallen, an associate professor of obstetrics, gynecology, and reproductive sciences at Yale School of Medicine, was in alignment with the president's prediction, telling Healthline that women will certainly die as a result of this change in the law.
Lori Lawrenz, a licensed psychologist at the Hawaii Center for Sexual and Relationship Health, told Healthline that women who are affected may experience depression, lower self-esteem, and panic attacks, among other psychological ramifications.
Here are some ways to cope if you are struggling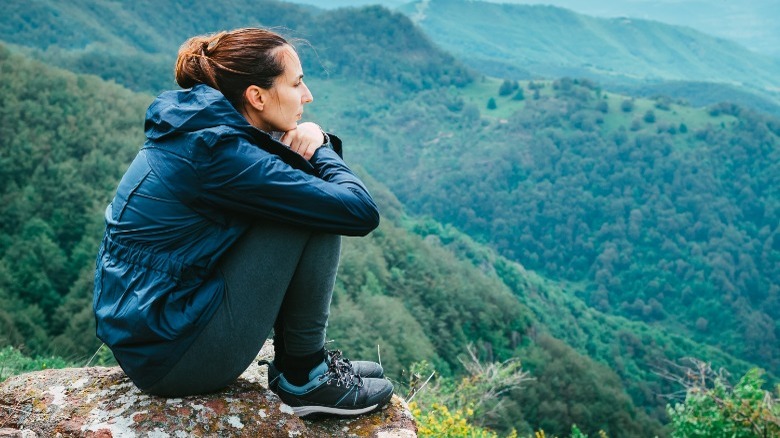 Beliphotos/Shutterstock
While the Supreme Court's decision to overturn Roe v. Wade will cause different emotional and physical reactions in people, there are some general ways to find relief if you are struggling. For instance, Health Digest recently spoke with neuropsychologist Dr. Sanam Hafeez, who recommended coping strategies, such as seeking out like-minded individuals to share your views with about the ruling. You can also make more time for exercise and find ways to take action to affect change.
Rachel Dyer is a board chair for Exhale Pro-Voice, a nonprofit organization that provides after-abortion support. She told the Los Angeles Times that people should be gentle with themselves and do things that bring joy. Cynthia Cerrato, a holistic marriage and family therapist, suggested healthily processing the decision by finding a safe space, such as a community or wellness group or a therapist. She also recommended spending some quiet time in nature, which could provide medicinal benefits by boosting your serotonin levels. This can increase a sense of hope, per the Los Angeles Times.