How To Overcome Post-Pandemic Cave Syndrome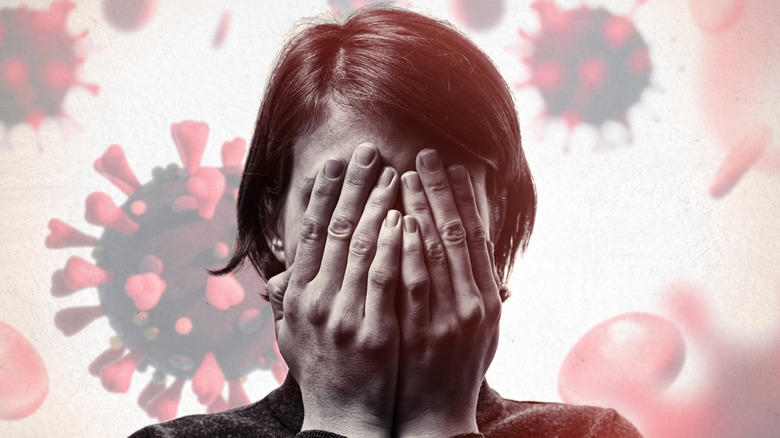 SvetaZi/Shutterstock
While the COVID-19 pandemic has been in full swing for more than two years, many people are fearful of returning to the "real world." Between vaccinations, mask-wearing, and social distancing, families made new decisions for an unfamiliar reality. More than a year after the pandemic began, many Americans started to fall into what some psychologists are calling "cave syndrome." According to Berkeley Public Health, post-pandemic cave syndrome is the fear of returning to society following the pandemic. Whether a person is returning to the classroom, office, or another once-familiar place, feelings of cave syndrome can range from concerned to downright terrified.
There are several different reasons why a person or family may be hesitant to return to prior routines. For example, according to Scientific American, many people still harbor significant fear and anxiety over the disease. Others, however, are happy with the positive outcomes of mask-wearing and social distancing and want to continue that lifestyle. Genesis Gutierrez, an undergraduate in Los Angeles, California, told Scientific American he enjoys his pandemic lifestyle because it saves him money. He's been able to attend college via online classes, and work from home in the meantime.
Tips for overcoming post-pandemic cave syndrome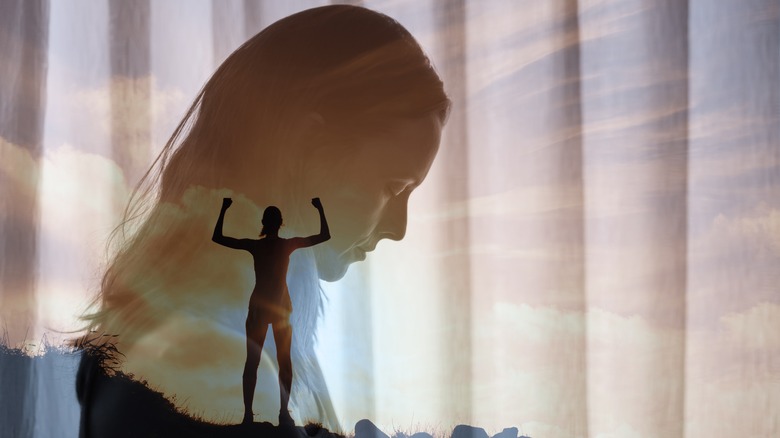 KieferPix/Shutterstock
Returning to society after dealing with a pandemic for more than two years is still understandably nerve-wracking for some. However, psychiatrist Dr. Arthur Bregman told CNN Health he teaches his patients "MAV," or "mindfulness, attitude, and vision," to help overcome cave syndrome post-pandemic. He encourages his patients to first be mindful of exactly why returning to society is worrisome for them, and then work to consciously change their mindset about it. Next, he tells them to take the time to self-reflect, and switch to a positive attitude by recalling the enjoyable aspects of life before the pandemic. With the last step, Bregman suggests envisioning goals that can be accomplished once they leave their "cave." Time is of the essence, though, as the longer you stay in your cave, the harder it can be to leave.
To overcome post-pandemic cave syndrome, take small steps to return to the outside world. Orange County Health Psychologists reports that while your brain may have changed over the pandemic to fear activities and/or people outside of your bubble, with small steps of exposure, it can change again. You can also reach out to family and friends for an outdoor walk or cup of coffee, or look into therapy for help with easing any anxiety.