What To Know About Biden's Executive Order To Protect Abortion Access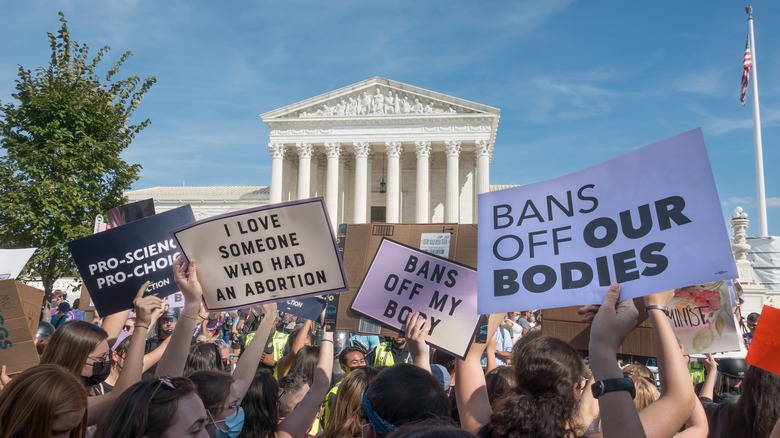 Bob Korn/Shutterstock
President Joe Biden is expected to sign an executive order on July 8 aimed at protecting abortion access in the U.S. in response to the Supreme Court's decision to overturn Roe v. Wade. In the wake of last month's Supreme Court ruling, which repealed the constitutional right to obtain an abortion in the U.S., several states have moved to severely restrict or completely ban access to abortion altogether, leaving many Americans uncertain about the future of abortion care in the country (via NBC News).
As a result, the Biden administration is taking steps to help safeguard privacy rights and reproductive health care. According to a statement released by the White House, the goal of the executive order is to protect access to abortion and contraception, protect the privacy of patients, and promote the safety of patients, health care providers, and clinics. This includes fighting back against digital surveillance related to abortion services, addressing companies selling people's personal health-related data, and protecting people from schemes and misinformation from crisis pregnancy centers.
The executive order will not restore abortion rights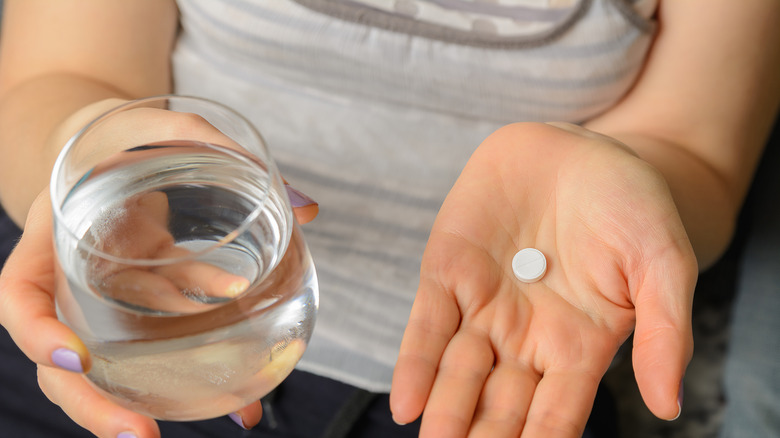 Andrey Ch/Shutterstock
The executive order will not restore abortion rights on a federal level when it goes into effect. According to HealthDay News, there is no executive action a president can take to protect the nationwide right to obtain an abortion. Instead, the order will prompt the U.S. Department of Justice (DOJ) and the Department of Health and Human Safety (HHS) to take steps to try to expand abortion access. They can do so by resisting state-wide attempts to ban or restrict federally approved abortion pills or prevent pregnant people from crossing state lines to obtain an abortion.
HHS Secretary Xavier Becerra is also expected to protect and expand access to long-lasting contraception, like intrauterine devices (IUDs), and emergency contraception, like Plan B (via CNN). Furthermore, the executive order will establish a task force to coordinate federal policymaking and provide "technical assistance to states affording legal protection to out-of-state patients as well as providers who offer legal reproductive health care."