Olympian Jessie Diggins Shares Her Experience And Recovery With An Eating Disorder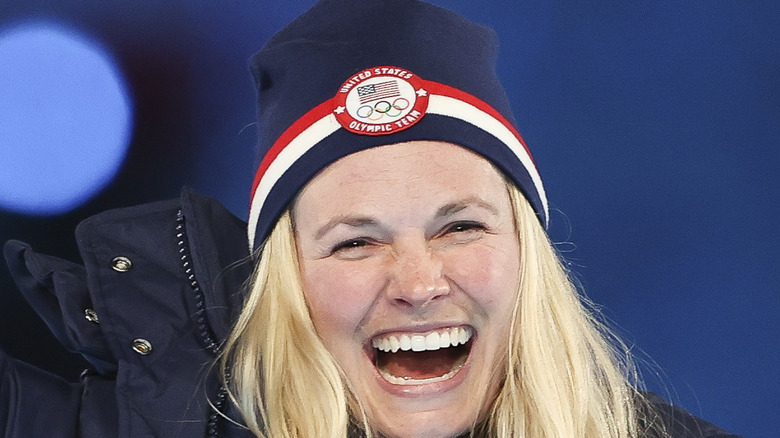 Maja Hitij/Getty Images
Olympian Jessie Diggins is opening up about her battle with an eating disorder. Diggins, a three-time Olympic medalist, says she previously fought the eating disorder known as bulimia. According to MindBodyGreen, Diggins found a love for cross-country skiing during high school. As a result of discovering this passion, she decided to forego college for a career in the sport, and the decision changed her entire life. Cross-country skiing quickly went from a hobby to her whole life. She began to wonder if she "looked the part" and if her athletic abilities were being impacted by the size of her body.
Bulimia is a serious, life-threatening eating disorder, the Mayo Clinic reports. Those with bulimia may engage in "binging" episodes, or eating a large amount of food and purging the calories just consumed. Many people with bulimia may misuse weight loss supplements or laxatives and self-induce vomiting. Bulimia is more than trying to lose calories and prevent weight gain — it's also a psychological challenge, as it's related to how one sees themselves.
How Jessie Diggins overcame bulimia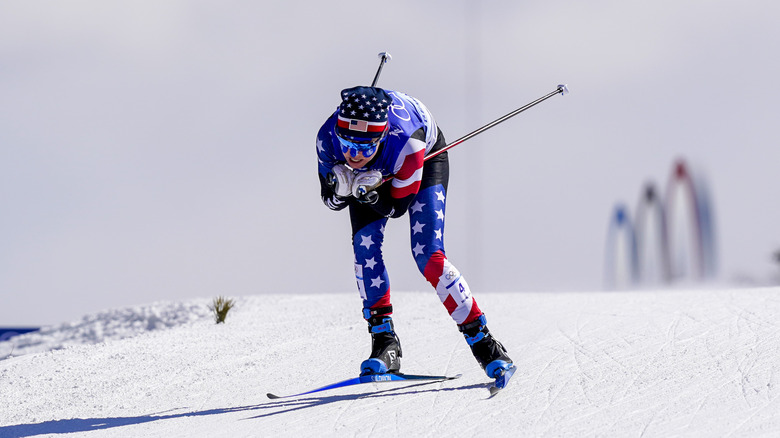 Michel Cottin/agence Zoom/Getty Images
Treatment for bulimia can include medicine, therapy, and an overall plan with family and health care providers. According to Johns Hopkins Medicine, therapy involves changing your behavior by looking at your overall thoughts, feelings, and current behaviors. A nutritionist may also be a part of your care, and depending on the case, some patients require a hospital stay to treat health issues.
Diggins began her recovery when she realized how much the eating disorder was affecting her family. She told ESPN her parents offered her an outpatient program called The Emily Program. Diggins says she was in daily treatment for two months, where she was educated on eating disorders. She learned her eating disorder was due to issues with control and compulsion and continued to work with therapists after the program. She believes she'll always be in recovery, but now, she has a healthier relationship with her body. She focuses her time on encouraging girls to participate in sports and climate change.
If you are struggling with an eating disorder, or know someone who is, help is available. Visit the National Eating Disorders Association website or contact NEDA's Live Helpline at 1-800-931-2237. You can also receive 24/7 Crisis Support via text (send NEDA to 741-741).