Nutrisystem Versus Noom: Which Is Better For Weight Loss?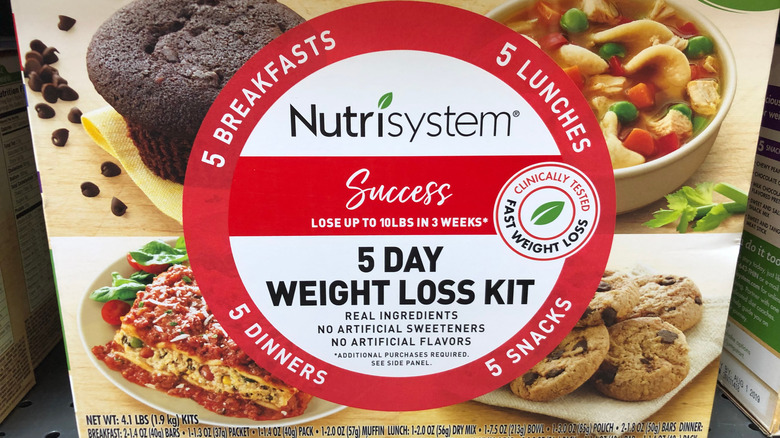 Melissamn/Shutterstock
If you're looking for a weight-loss diet, you may have come across the Nutrisystem and Noom programs during your research. Now, you may be wondering which will help you shed those extra pounds. Before delving into which is best, it's important to understand the differences between them, as they vary greatly in how they approach weight loss.
Nutrisystem is not a new diet fad. In fact, it was first promoted to the general public in the 1970s, as per Healthline. Unlike many diets that simply tell dieters what and how often to eat, Nutrisystem provides subscribers with pre-made meals to take the guesswork out of meal planning and preparation. Customers purchase a four-week diet plan that includes six small meals a day, aside from the first week, which maintains the classic three meals a day plus a snack and specially designed Nutrisystem shake. The program also includes an app with additional resources and meal tracking.
Noom is a newer weight-loss program that utilizes an app-based platform, as explained by Women's Health. Instead of providing a restrictive diet plan, the app aims to instill healthy eating habits in its users by focusing on behavioral changes around dieting and fitness. No foods are off-limits and users are assigned a daily calorie limit depending on their weight-loss goals. The program also uses color-coding to identify foods that will help or hinder weight loss, giving dieters an idea of how nutrient-dense their food choices are.
Noom sets you up for long-term weight-loss success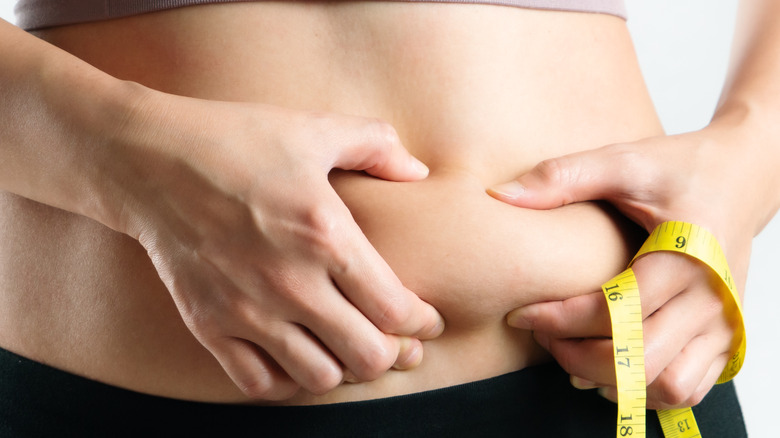 Beauty Studio/Shutterstock
Although you're likely to lose weight following both the Nutrisystem and Noom programs, research has found that Noom may lead to more long-term weight-loss success whereas Nutrisystem will allow you to see results in the short term, as per Healthline. Nutrisystem makes a bold claim that following its diet plan will lead to an 18-pound weight loss in the first month. It even offers a money-back guarantee if this doesn't happen. In a 2015 systematic review published in the Annals of Internal Medicine, researchers confirmed that Nutrisystem can lead to short-term weight loss. Those who followed the program saw 3.8% more weight loss after just three months than those who sought behavioral counseling.
However, if you're looking for long-term results, Noom might be the better program for you. A 2016 study published in Scientific Reports found that 78% of Noom users reported weight loss over the course of nine months. A 2020 study published in JMIR mHealth and uHealth also provided evidence that Noom's psychological and behavioral-based emphasis led to more fat loss by helping improve emotional-eating behaviors. Instead of providing instant and potentially unsustainable weight loss, Noom focuses on the long-term goal of losing weight and keeping it off.
Your choice should ultimately depend on your dieting goals. It's best to ask yourself whether you're looking for a short-term or long-term fix. Consider the individual requirements of each program and which system is more conducive to your needs and lifestyle.