Dr. Emiliana Simon-Thomas Of The BIG JOY Project On How To Bring More Joy Into Your Life - Exclusive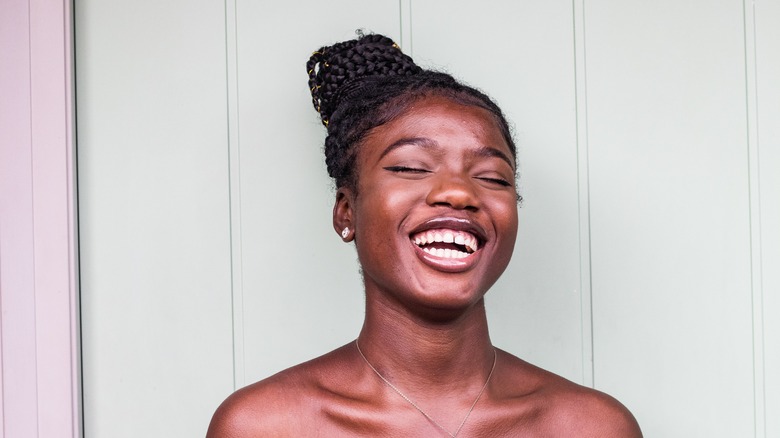 Suad Karmardeen/Unsplash
It's no secret that life has been stressful for a lot of us lately — the never-ending COVID pandemic, inflation, war, and rising incivility are enough to make anyone grumpy, and the ordinary stressors of everyday life aren't helping. No matter how dire things look, there are always some who manage to power through the toughest challenges not only productively, but joyfully. Among these are His Holiness the Dalai Lama and the late Archbishop Desmond Tutu, whose friendship and ability to find joy even in the face of daunting adversity are the subject of the documentary "Mission: JOY."
Dr. Emiliana Simon-Thomas, a psychologist at the University of California, Berkeley specializing in the link between emotions and health, wants to help you. Inspired by "Mission: JOY," she launched The BIG JOY Project, which aims to identify simple, actionable ways to bring joy into one's life. "The BIG JOY Project operationalizes the message of the film by encouraging people to try super-brief, science-backed activities that can foster joy," she said. "We don't have to hope that we'll feel better someday. We can take the reins and discover what we can do to boost joy for ourselves." In an exclusive interview with Health Digest, Dr. Simon-Thomas shares some simple steps you can take to bring more joy into your life.
Momentary thrills are not the same as true joy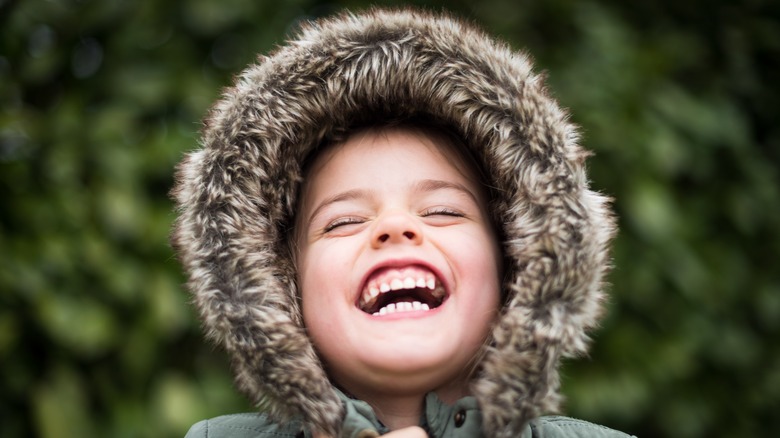 SB Von Lanthan/Unsplash
Joy is often perceived as a momentary high — that buzz you feel when winning a prize or enjoying a special meal. Dr. Simon-Thomas warns that while such moments should be fully enjoyed and cherished, they're not enough to generate a lasting sense of joy. "Momentary pleasant feelings also referred to as 'hedonic happiness' are fleeting, and refer to emotional responses to gained resources and opportunities," she explained. "They are not a sustainable source of joy."
Instead, lasting joy comes from meaningful work and relationships. "Feeling like you matter is part of what's called eudaimonic happiness, which includes meaning and purpose, learning and growth, having a moral compass, and accepting experiences, even those that we may consider negative," she said. "Eudaimonic happiness is central to joy because it is lasting – and it is a big part of what His Holiness the Dalai Lama and the late Archbishop Desmond Tutu convey in the film." To find joy, find something that means a lot to you, and lean in.
Lasting joy is an inside job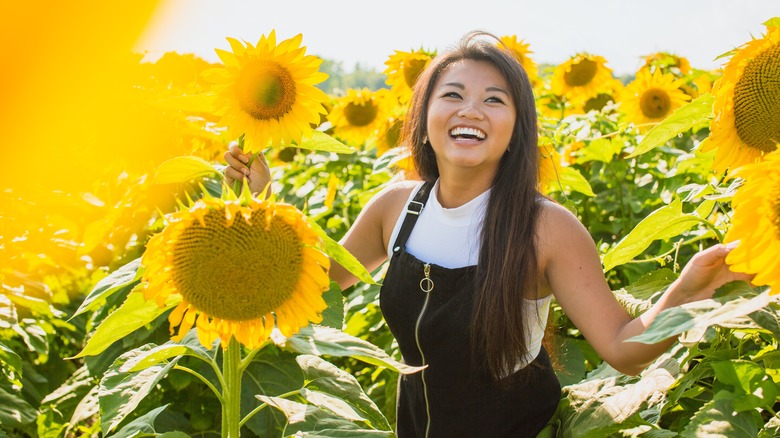 Courtney Cook/Unsplash
The film "Mission: JOY" makes it clear that the Dalai Lama and Archbishop Desmond Tutu generated their own joy, rather than waiting for joyful moments to happen. And as Dr. Emiliana Simon-Thomas notes, this strategy is not reserved for exceptional individuals, but can be practiced by anyone. "Findings from neuroscience, psychology, medicine, public health, and other fields increasingly confirm what life experience and spiritual traditions have been telling us for thousands of years," she said. "As 'Mission: JOY' Co-Director and Producer Peggy Callahan says, joy is an inside-out job that can begin within us when we choose to do even a tiny action in the direction of joy. Studies are beginning to show which activities work best for most people, and our next BIG JOY project aims to uncover even more."
Many of these actions require just a few minutes a day. If you're interested in trying these, Dr. Simon-Thomas invites you to The BIG JOY project. "I encourage people to take a few minutes to sign up on The BIG JOY Project website, which is completely free for everyone," she said, "For seven days, you'll get a unique daily micro-act of joy to try – all of them take less than seven minutes to do. The project will also invite you to do short surveys at the beginning and end of the week and track your experiences."
Be sure to sign up for The BIG JOY Project and discover which micro-acts of joy are most appealing and beneficial for you.