Felicia Lee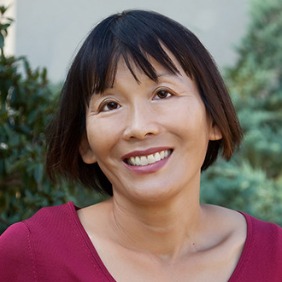 School
Stanford University, UCLA
Expertise
Cooking, Food, Health And Wellness
Felicia was lead editor of two local magazines in the Gainesville, Florida area.

She has written numerous articles on cooking and food culture for Salon.com and the Los Angeles Times magazine, as well as human interest articles for several local and regional magazines and newspapers.

She was on the shortlist for Creative Nonfiction's 2011 food writing award.
Experience
Felicia has over two decades of professional writing and editing experience, which include a college internship writing and fact-checking for airline in-flight magazines, two years as a promotional writer for the Space Shuttle program, as well as freelance feature writing on topics including music, local history, and natural history for local and regional newspapers. Her non-fiction essays on food, cooking, and food culture have appeared in publications including Salon.com and the Los Angeles Times magazine. Her current passion and business focus is longform writing and content development. She provided author coaching and significant editorial support on books including "The Case for Masks" (Simon and Schuster, 2020) and "Rural America's Pathways to College and Career" (Routledge, 2021).
Education
Felicia earned a BA (with honors) and MA in English from Stanford University, a place where you never get to be the smartest person in the room. This made her realize two things: 1. You need to bring your A game to everything you do, and 2. You can learn something new from anyone and everyone.