Research Shows That Social Media May Be Fueling A Smoking And Vaping Culture Among Teens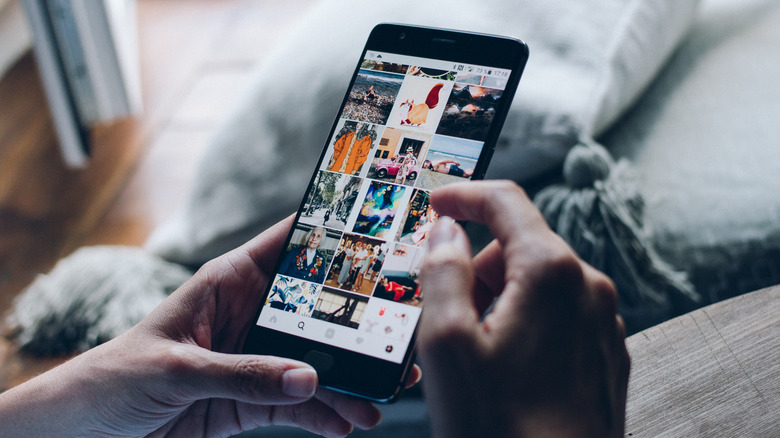 Ulyana Andreeva/Shutterstock
Each day, about 1,600 young people in the United States will smoke their first cigarette, according to the Centers for Disease Control and Prevention (CDC). Because most habitual tobacco use begins in the adolescent years, researchers are investigating the influences of tobacco culture. According to a recent meta-analysis in JAMA Pediatrics, social media can convince teens to light up.
The review pulled results from 29 peer-reviewed research studies that surveyed exposure to tobacco-related social media posts. Social media posts included organic videos created by users and influencers and sponsored content from tobacco companies. The analysis included 139,000 social media users overall, with adolescents and teens accounting for 72% of those users.
Participants who had seen the posts were twice as likely to be current tobacco users or use a tobacco product in the past 30 days. These posts also convinced people who never used tobacco or e-cigarettes to begin smoking. Seeing content on more than one social platform further boosted the likelihood of tobacco use.
Tobacco's influence on social media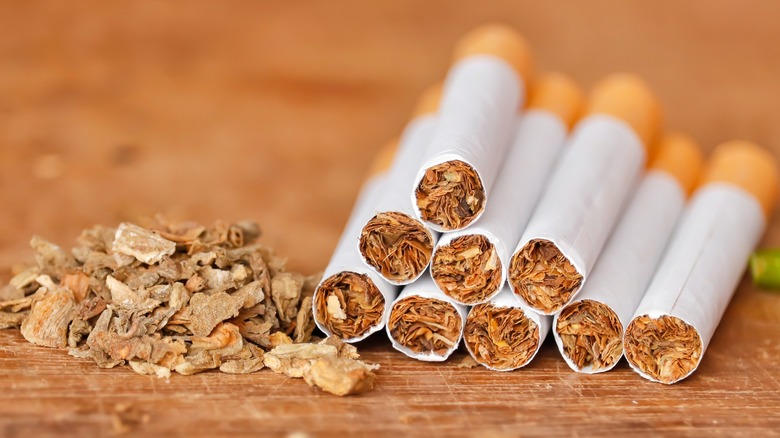 Dineshahir/Shutterstock
In the U.S., tobacco companies aren't bound by the same regulations on social media and the internet as they are on traditional broadcast and advertising media, according to a 2021 report from the Campaign for Tobacco-Free Kids. Therefore, tobacco companies are able to promote their products on social media without restriction.
According to a news release about the study from the Keck School of Medicine at the University of Southern California, the researchers hope that the results will convince federal regulators to create policies regarding tobacco content on social media. Their future research projects are centered around investigating how social media channels like TikTok influence adolescents and teens. They also hope to find ways to counter these messages with educational messages about how tobacco companies try to market to teens and young adults.
A 2020 study in JAMA Pediatrics found that although the use of the JUUL e-cigarette has declined, adolescents turned to other vaping brands. The CDC reports that one in nine high school students used e-cigarettes in 2021, which continues to be the most common tobacco-related habit. Of all tobacco-related products, 13% of high school students are current users. The CDC warns that if the current tobacco trend continues, one in 13 Americans under 18 will eventually die from a smoking-related disease.